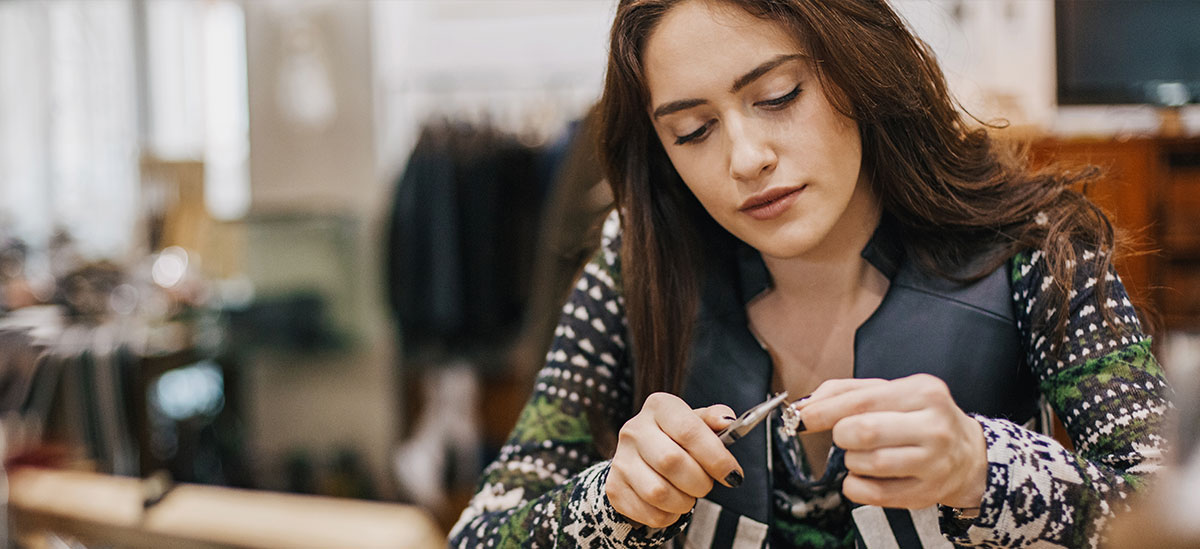 So you have a passion project that's starting to earn money. But are you ready to take the next step?
44% of Americans have a side hustle, says LendingTree,[1] thanks to inflation, rising costs, and post-pandemic recovery. The average side hustler earns $473 a month or $5,700 a year, and at least 66% would consider making their side hustle a full-time job.
If you're thinking of quitting your job to focus on building a new small business, there're a few factors to consider before you make the entrepreneurial leap.
What Does a Successful Side Hustle Look Like?
Think of your side hustle as a test small business, a way to see how marketable your product or service is. This is called "proof of concept," and you can tell that you're heading in the right direction by considering the following:
How in demand your product or service is with your target customers.

The amount of revenue you're bringing in over time.

Your side hustle's profit (revenue or income after deducting expenses).

How adjustable your side hustle is to economic changes (like a recession).

Your level of commitment and interest in growing the side hustle.
A side hustle you're passionate about that's in high demand, consistently growing, and can be flexible has much potential as a small business.
When You Should (or Shouldn't) Turn Your Side Hustle Into a Small Business
A 2019 study by Hiscox[2] found that entrepreneurs spend an average of 19 months working over 1,500 extra hours to build their side hustle before quitting their jobs.
Job situation. Consider how starting a business will affect your current lifestyle and income streams. Is your job flexible enough to juggle both, or would you need to quit to focus on a new venture?

Savings. No matter how successful your side hustle is, there will be a period where you need to cover living and operating expenses as you adjust to life as a business owner. Having that cash on hand will be crucial.
Alternative benefits. Without an employer to handle benefits like retirement accounts and health insurance, you'll need to take care of those on your own. These will need to be factored into your personal finances as well as your business plan. 
Time of life. Don't forget to consider your personal and family situation. If you're the sole earner of your household or have young children, for example, your family will also be facing a significant change.
Remember: now might not be the best time to make the leap, but only you can decide when or if you're ready. Sometimes, being "ready" might come down to how much you make at your side hustle.
On average, Hiscox study respondents said they needed to make at least $43,000 from their side hustle to feel comfortable making the leap from full-time worker to a small business owner.
Setting Up Your New Business Venture
Many side hustles start as sole proprietorships because they are easy, affordable, and don't require much paperwork. But if you're ready for a more formal structure, a limited liability corporation (LLC) offers additional protection by legally separating your personal and business assets. It also allows you to take advantage of potential tax benefits.
Once you've finalized a business structure, revisit your business plan or create a new one. Scaling up from side hustle to small business means additional long-term planning for things like projected revenue, equipment, marketing, and building a team. Finally —and crucially— have a backup plan in place. This could mean giving yourself a specific deadline to meet financial goals, freelancing on the side, or keeping in touch with your industry network.
Ready to take the next step with your side hustle? Make sure you have the right tools in place. Our Starting Your Own Small Business page has dozens of tips and resources for new business owners.