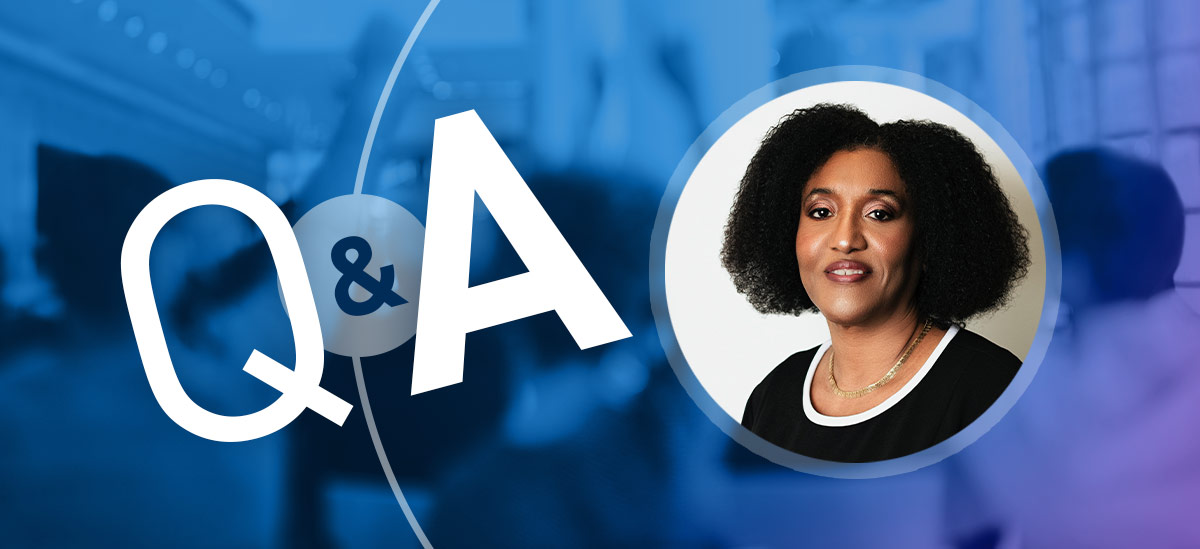 Dione Gordon, national sales manager for the Minority Business Development Group at PNC, works with a team of minority business development officers who help individuals get their feet on the ground to become successful business owners. For more than a decade at PNC, she's built strong connections within the communities she's served by providing financial education for individuals and businesses and working with business owners on their growth and development. As a PNC-Certified Women's Business Advocate and PNC-Certified Minority Business Advocate, she shares how PNC provides resources to minority business owners.
What does the Minority Business Development Group do at PNC?

We developed the Minority Business Development Group to help address the struggles that small business owners, especially people of color, have with developing their businesses.

Our journey and commitment to the community of minority small business owners started with identifying ways that PNC can help. We deliver solutions and resources that will enable financial wellness for small businesses within our diverse communities through dedicated and trusted bankers, advocacy partners and technology that will empower, educate, and accelerate entrepreneurial growth and success.
When you look at the success rate of businesses, we know 18% of small businesses fail in their first year, and up to 65% by year 10.[1] But the failure rate for minority-owned businesses is significantly higher due to a number of barriers.
This impacts a lot of companies and lives.  According to the U.S. Census, about 20% of businesses that employ others were owned by minorities in 2020. Black-owned businesses account for about 3% of those companies and about 38% of those businesses happen to be owned by women.[2]
We help businesses cultivate community partnerships through our financial education incubators and one-on-one sessions. We also point them to micro-lenders and community development financial institutions (CDFIs) that we have established relationships with so they may provide external financing options beyond PNC's lending. This can help businesses grow exponentially.
What tends to be the toughest challenge for minority business owners?

Access to capital continues to be the door to enter for business growth and success – whether through private funding or other accessibility in the market. Without the key to that door, we will not only see a decrease in minority small businesses, but a decrease in economic growth overall.

Typically, business owners who have less than a three-year track record will be challenged to get access to capital. So, in addition to opening doors for them to potential sources of alternative financing, such as the CDFIs, our minority business bankers work to help them prepare to apply for bank financing when they're ready. Our financial education incubators bring together groups of 30 to 50 people in person and virtually to share knowledge about lending and other resources that can help business owners scale upward.
How do minority business owners obtain these resources?

Our vision goes far beyond the bankers who serve as minority business development officers across our markets. All PNC employees may become PNC-Certified Minority Business Advocates. It's about us educating every employee to be able to answer someone's question related to minority small businesses, whether it's in one of our branches, when people meet us at community events or walk up to us at a chamber function. We don't want to miss an opportunity to make an impact.

You can also visit Insights for Minority Business Development on pnc.com or contact dione.gordon@pnc.com.