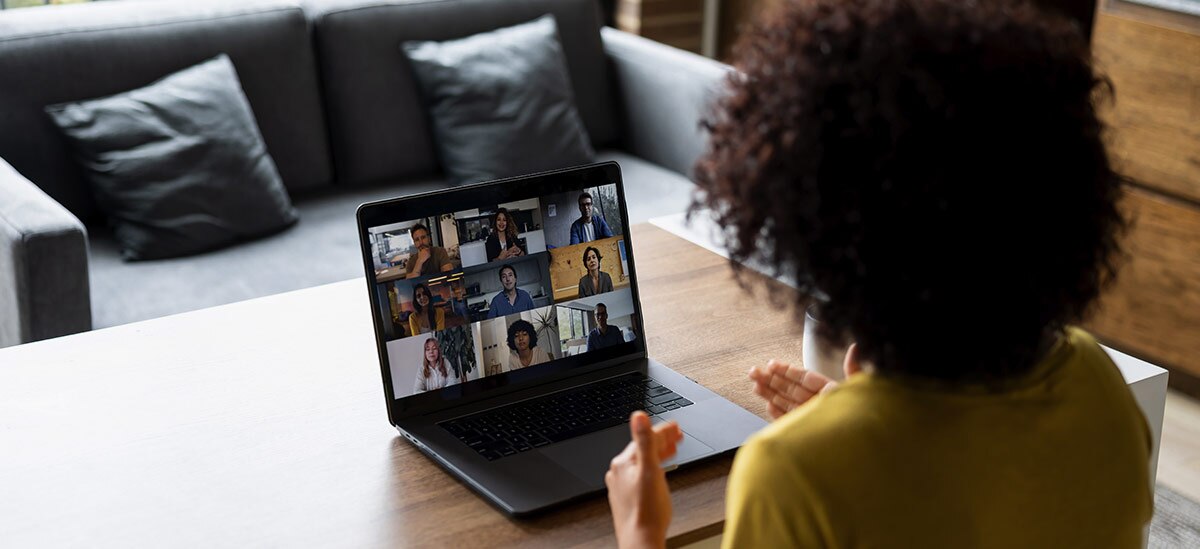 With the ongoing environment, possible looming recession, and drastically different workplace expectations, the future of the job market is hard to predict. Some experts think we're headed for a "Great Rebalancing" in the workplace, while others believe that trends, like remote work, are here to stay. But no matter what's in store for the workforce this next year, there's plenty you can do to make the most of it. Here are four tips for hiring in post-pandemic 2023.
Review your hiring process and tools
Zoom call interviews became the norm as companies scrambled to hire and onboard talent remotely. Now, as we look ahead to a recovering economy, it's time to revisit how you're hiring.
Consider:
How virtual (or in-person) your hiring process will be
Which tools your competitors are using to attract talent
How you can personalize job communications for individual candidates
Your budget for job posting platforms, social media, and recruitment tools
According to a recent Indeed survey[1], 93% of employers plan to continue using video interviews to boost hiring efforts. While you don't need to hire every candidate virtually, it might be worth incorporating live or on-demand video into your recruitment process long-term.
Hire as if You're in a Recession
2022 was a big year for hiring as the US's unemployment rate dropped to pre-pandemic levels (3.5-3.7%)[2], according to the Bureau of Labor Statistics (BLS). Yet experts predict that the demand for labor will drop significantly next year[3] as companies reduce spending to prepare for a potential recession.
To prevent an economic downturn from affecting your staff requirements, stay as flexible as possible. Go for quality over quantity by focusing on fewer, high-quality candidates who can grow with the company. Another approach would be to hire "skills-first" generalists rather than niche experts. That way, you can find talent with a wider range of crossover skills to move between projects and roles as needed.
Revisit your Company's Stance on Hybrid and Remote Work
58% of businesses are encouraging hybrid work, but 36% of business leaders have demanded a full, pre-pandemic return to the office, a report by Omdia found[4]. Whether you consider it a stopgap or a permanent feature, your company's stand on remote or hybrid work could have a serious impact on your ability to hire.
According to Robert Half, 50% of professionals working from home,[5] would resign if they had to go back to the office full-time. Here are a few other factors to consider:
Overhead costs of remote vs. in-person work
Infrastructure requirements for remote work (software, equipment, security, etc.)
Strategies for managing and supporting a distributed workforce
One advantage to offering remote work as a benefit, or even fully-remote positions, is a wider pool of candidates, which could put you at an advantage if the job market slows.
Update your Employer Brand
Attracting and retaining quality talent often comes down to how your company presents itself as a potential employer. Do you have an inclusive work culture that prioritizes diversity and wellness? What support systems and assistance programs do you have in place for employees? Think about how these qualities are reflected in your employer branding and marketing.
It's also important to make sure your benefits match employee needs. A recent FlexJobs survey found that aside from a competitive salary and remote work opportunities, these are the benefits that matter most to workers:
Flexible scheduling (63%)
Health insurance (63%)
Vacation time (62%)
Retirement plans (50%)
Training and education (44%)
Whether you plan to add one new staff member to your team or have a list of positions to fill, just remember that hiring begins long before you even formulate a job description.