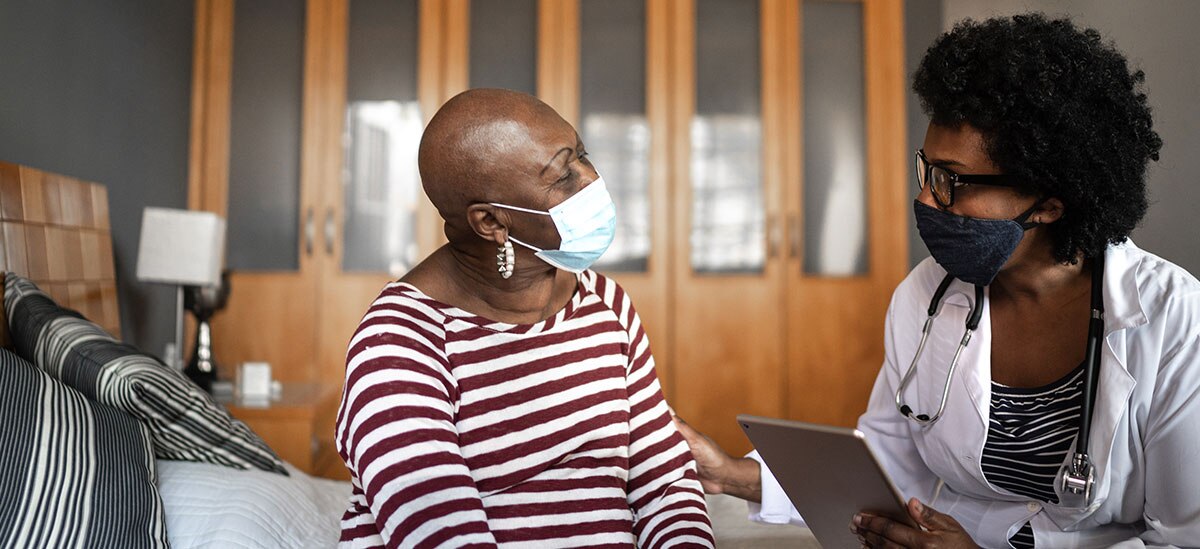 In today's world, healthcare practices are seeing an influx of younger, tech-savvy visitors including Generation Z and Millennials. These consumers have grown accustomed to paperless medical office experiences and filling out health forms on tablets. In addition, booking appointments online, using patient portals, doing telehealth visits, and using apps and wearables to track their health stats has become more mainstream.
As healthcare practices evolve and implement new technologies in their physical offices and digital platforms, it's important to keep in mind that many older patients may not be as tech adoptive, especially seniors. While tech improvements are a crucial way to stay competitive and provide a more efficient patient experience, you must not forget that some members of the older generations, which can make up the bulk of some practices, may not adapt as quickly to these changes.
The good news is many older Americans are embracing new technologies, even if there is a bit of a learning curve involved. According to an AARP survey, more than half Americans over 50 (53%) say they if given the choice, they'd prefer to have their health care needs managed by a mix of medical staff and health care technology. In addition, about 40% said they would be open to using technology that would remind them to take medicine and keep their doctors in the loop.

With that in mind, it's important for healthcare practices to find a balance between offering new technologies and human assistance so that all of your patients are well supported. Here are some strategies to try:
Plan for a transition period

Have ample staff or even teen volunteers available to show patients how to use the in-office technology. For example, if you use a digital check-in system at a kiosk or via a tablet, have someone greeting patients to ask if they need assistance. Perhaps they are unsure of how to answer a particular question, or maybe they have never used a stylus before. The last thing you want is for your older patients to feel frustrated or embarrassed, and not have anyone to guide them.

Make sure your technology system is accessible to all

For check-in kiosks or when filling out forms on a tablet, set fonts so they are large and easy to read. If you have a significant population of non-native English speakers, offering different language options is also a good idea. As far as the design, choose simple, clean pages, and clear calls to action with icons that are familiar to most people – think the ones you'd find on a TV remote control (arrows, stop, play, etc.). If the process is intuitive to navigate, once patients go through it the first time, they'll feel comfortable moving forward.

Introduce your patient portal and online booking systems in person
During in-person visits, speak to patients about their comfort level with booking appointments using your online portal or setting up a follow-up visit via telehealth. If they are interested but hesitant, offering a quick tutorial can help demystify the process for them.

Provide "how-to" videos and FAQs on your website for telehealth

During the summer and fall of 2020, more than 1 in 4 Medicare beneficiaries did a telehealth visit – but that still leaves three quarters of people who did not. Even while the pandemic introduced remote doctor visits to many for the first time, there are still a good number of older people who have not taken advantage, most likely because they may lack the technology know-how (or Internet connection). For those who may be willing to try for the first time, offering clear, step-by-step instructions with visuals and/or a video walk-through on your practice's site can help break down barriers. Even better: List a number for phone support for when patients are having trouble setting up their appointment.

Get caregivers on board

By looping adult children or other caregivers into the conversation, you can work together to support older patients who may be using your office's technology for the first time. Even at a time when you might still be limiting the number of people in your office as a safety precaution, consider making an exception to allow one caregiver per patient if needed.
Maintain a human touch

With many offices using remote or hybrid administrators and medical billing workers as well as teleheath visits these days, it may be tempting to scale back on hours for in-person receptionists and assistants. Doing so, however, could make some patients feel uncomfortable. If at all possible, try to always have someone on site who could step away from their screen to provide human assistance as needed. Technology is an excellent way to supplement and enhance your patient care offerings, but be careful not to let these upgrades come at the expense of good customer service. As you work to make your practice tech accessible for all patients – young and old, tech-savvy and tech-adverse alike – it may take a bit of human hand-holding, but the outcomes will be worth it.