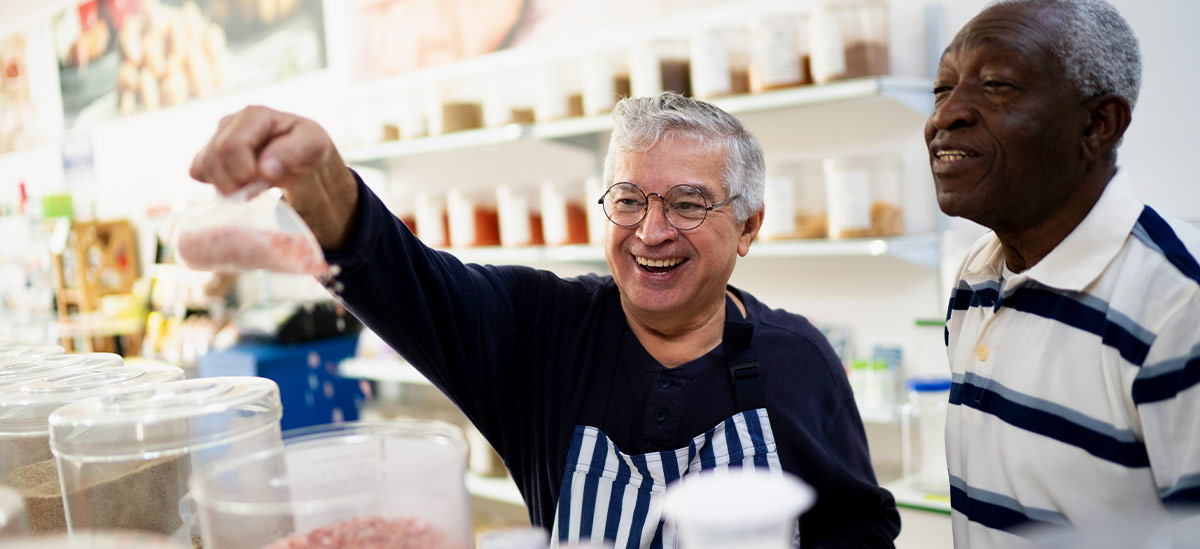 Providing transparency regarding your story and the origin and supply chain history of your products is no longer a nicety for companies in the food industry; it's a necessity for those that hope to keep customers. According to research by the Food Industry Association and NielsenIQ, 64% of shoppers say they would switch from a brand they usually buy to another brand that provides more in-depth product information beyond nutrition facts.[1]
Here are a few ways to ensure your business provides the appropriate information — in the best format — so that customers can make informed and empowered decisions and, hopefully, stay loyal to your brand.
Start From the Very Beginning

Nutrition facts remain integral for shoppers (with 89% stating that general nutrition facts about a product are at least somewhat important in deciding which products to buy when grocery shopping and 66% saying this information is important or extremely important),[1] but shoppers want more these days. Companies that provide as much information as possible — starting from sourcing and moving up through the supply chain process — will be more likely to keep their consumer base. Consider calling out a few key themes that customers look for, including:
Where and how you source ingredients: 80% of consumers cite transparency indicators, including certifications and claims and values-based information, such as animal welfare, fair trade and labor practices,are as important to them when deciding where to spend.[1] Putting a high value on your ingredients, where your food comes from (particularly if it's locally produced), how it's produced, and the labor practices involved can make a big difference for shoppers.
Concern for the environment: How you make sustainability a priority is increasingly important to consumers, with 43% admitting that they're willing to pay more for takeaway in restaurants with visible sustainability practices.[2] Another 47% would consider changing what they order from the menu to be more sustainable,[2] and as many as 20 to 25% have adjusted their product choices for environmental reasons.[3] If that's not enough, consider that companies carrying environmental claims are growing at three times the pace of total food and beverage activity.[3]
Carefully Craft Your Story with Essential Details
There are endless food and beverage options available to consumers today. To stand apart from the crowd, businesses should craft authentic stories that share truthful information about their products and people. In 2020, storytelling was ranked as the No. 1 trend in Food Business News, with 56% of global consumers admitting that stories around a brand influenced their purchase decision.[2] Little has changed since then. Case in point: 65% of consumers now say a brand's CEO and employees influence their buying decision.[4] By sharing the personal stories of the people behind your products, you can help create a real connection with your consumers, who will be more likely to remain loyal when they develop what they feel is a genuine connection with your brand.
Be Bold and Direct
Providing the right information to consumers is important, but so is the proper presentation. Surveys show that 32% of consumers believe that labels using small fonts deliberately hide critical information, 25% look for clear and easily understandable wording, and 24% shy away from words that are "too scientific."[5] Meanwhile, using plain English ingredient descriptions was a factor that shoppers used 49% of the time to decide if a brand or manufacturer was being transparent, the second highest factor behind cataloging a complete list of ingredients at 59%.[6]
Consumers demand a lot from the companies they spend their hard-earned dollars on. Those who are honest and transparent about their practices and products and provide the right information to their customers easily will be upto the challenge.