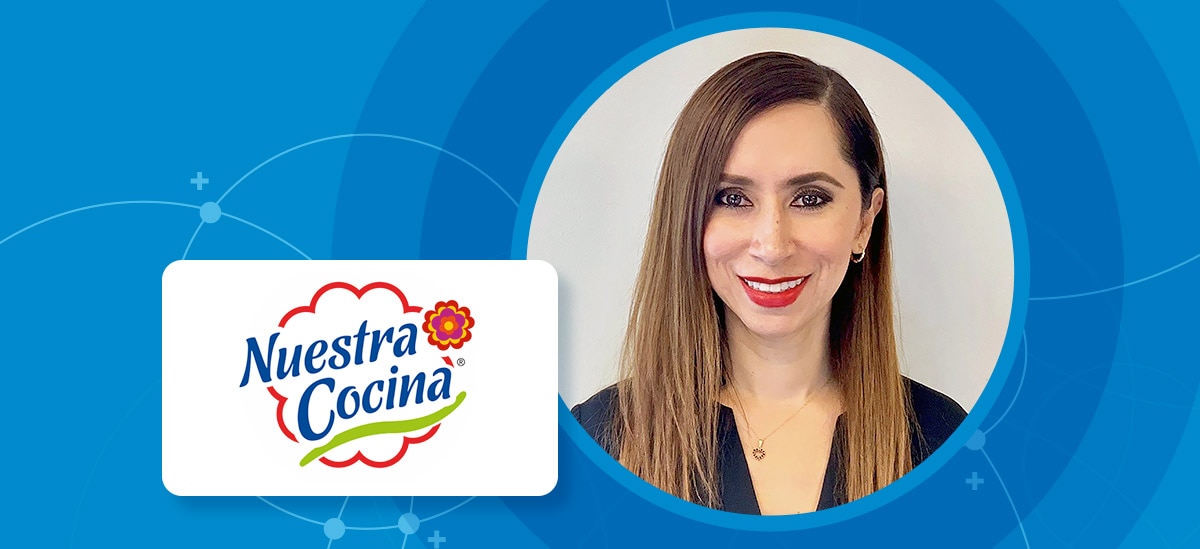 Berenice Tenorio is president of Nuestra Cocina, a company that focuses on developing sustainably produced Hispanic food products, including cheeses, creams, yogurts, desserts and specialty meats. Her company serves more than 3,000 grocery stores and restaurants in 22 states across the U.S., and supports local farmers, animal welfare, education and women-owned businesses.
As a role model, what advice would you share with other women and girls?
Focus on getting a good education. It is the most powerful weapon we can give our younger generations. I recognize education's value because it changed my own life. Having grown up with eight siblings in a small town in Mexico, I relied on scholarships to finance my higher education. I earned an international business degree, which inspired me to go out into the world, learn about the food industry, gain business experience and ultimately establish my own company, Nuestra Cocina.
Today, I am proud to give back to my community by supporting scholarship programs, and I talk with young women about education every chance I get. When I'm speaking with young Latinas in particular, I remind them that Hispanics will make up 30% of the U.S. population by 2050, and that they are the future of this country. They need to seek educational opportunities today, because tomorrow they will be called upon to be leaders and game-changers across our communities.
I also share the importance of respecting and supporting other women business leaders. We face many of the same challenges. There is space for all of us to build our businesses and grow as professionals; we are more likely to succeed when we support one another.
How do you inspire and motivate your team?
We are a company of passion and purpose. We love what we do, especially because we know that our efforts support our planet as well as our community. Social responsibility is a strong motivator! Still, I recognize that when you spend as many hours at work as we do, having a healthy, productive office environment is essential. That begins with open communication. I share my vision, set clear goals and expectations, encourage teamwork, and provide constructive feedback. I also strive to support each individual's professional goals by offering them development opportunities.
The World Economic Forum shed light on economic inequities when its 2020 Gender Gap Report predicted it will take 257 years to close the gender pay gap. What actions can women take to help close this gap?
I think we need to empower our daughters to believe in themselves and embrace their natural strengths so that we can break the gender barriers that too often prohibit us from pursuing certain types of occupations. Teaching them that they don't necessarily have to play with pink ribbons — that they can play with trucks if they'd like — opens their minds to the idea of becoming an engineer or a manufacturing leader, for example. Education and confidence begin at home.
In the political realm, we can vote for women and women's advocates who are committed to backing legislation aimed at closing the gender pay gap. We can also take on the private sector by raising our voices in a unified movement that puts more pressure on companies to address equitable pay and transparency. Women in HR roles can play a pivotal role here, working to ensure their respective companies have the right programs in place to pursue gender equity goals.
How do you continue to grow personally and professionally?
I believe strongly that personal growth fuels professional growth. Personal growth improves your productivity and effectiveness, empowers you to produce better results, and boosts your confidence, motivation and job satisfaction. Investing time in myself is never wasted.
One of the ways I do this is to learn new things. For example, I recently decided to learn how to golf. I had always viewed the golf course as a place where deals are made and friendships are formed, but not a place where you would typically find women — particularly Latinas. One day, I decided to challenge the notion that golf can create networking opportunities only for men. I learned it, I love it, and it's helping me strengthen my network. Sometimes you need to push yourself beyond your comfort zone to truly move forward to your next level of achievement.