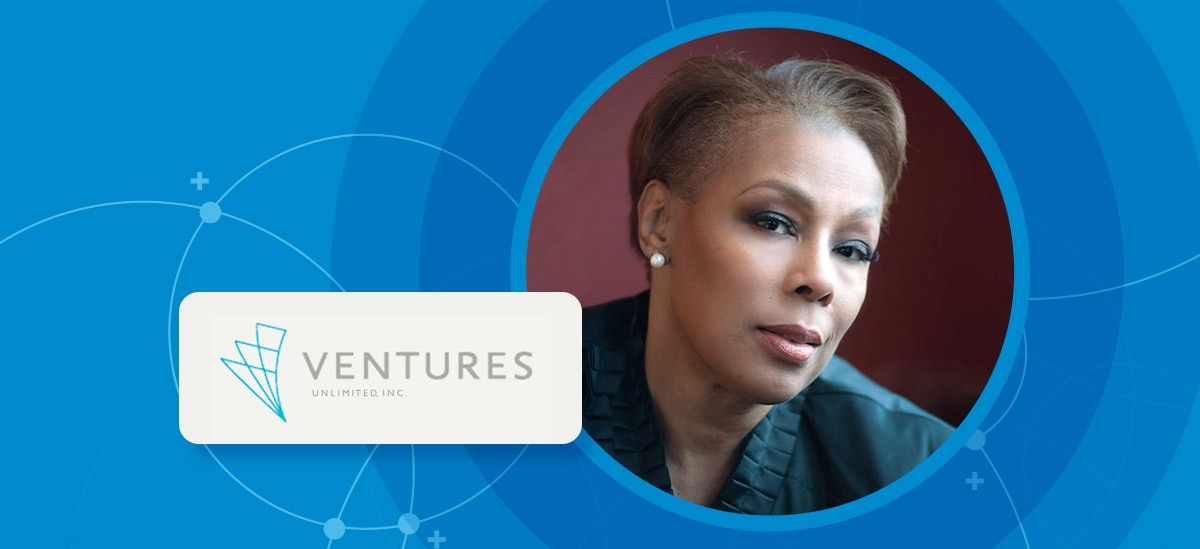 T. Alexis Owens believes her leadership is meant to go beyond the day-to-day rigors of running a growing full-service marketing firm serving national health care management organizations, telecommunications companies, and nonprofits. Her leadership as president and CEO of Ventures Unlimited Inc., based in Chicago, also surfaces in the way she mentors and advises future executives and entrepreneurs, and how she contributes to her community as a servant leader – caring about the growth and well-being of the people and communities around her.
What was your journey into entrepreneurship?
I moved to Chicago in 1994 after graduating from Howard University and working with the Philadelphia Urban League, where I served as the director of public relations. The Gallup Organization recruited me to lead their marketing division, and I've been in Chicago ever since. I had a $28 million portfolio for Gallup per year, and one day, I just decided that if I can make $28 million for someone else, surely, I can make $1 million for myself. That really opened the door for me to start my own company, and I've been at the helm of Ventures Unlimited for more than two decades now.
The landscape was different when I became an entrepreneur. We're starting to see more women of color starting businesses at a higher rate than ever before – and particularly Black women, whose numbers have grown by 50% in the past five years.[1]
There's a freedom in starting your own business, but the first 10 years were tough. There were moments when I questioned my decision to leave my executive role. My first contract was a huge two-year win, and from there it kept building. Today, I would say 90% of our business is referral-based or word-of-mouth. In the end, my insight is that you must possess the bravery to be uncomfortable before change can begin.
As an entrepreneur, I think it also helps to have a great relationship with your banker. PNC's attention to small business needs attracted me as a customer, and I think it says a lot when a bank can be an anchor for a business owner when they are navigating their company's growth.
How does your servant leadership approach show up in your work?
Right now, the bulk of our business is working with large health managed care organizations and helping them connect with their audiences in meaningful ways and advancing health equity. We're able to do this through our research arm that allows us to track how a client's services are making a difference in their community. One of the first questions I always ask new clients is how their work will impact the community. That is foundational within my company because our goal is to change and enhance people's lives.
Because we are a training organization, we bring interns on board to gain experience and to propel them forward. It's so gratifying. One of our first interns came to us fresh out of college. She was very green, but so committed and diligent about doing the work. As she navigated her career, she would reach out to me for counsel on next steps. She is now vice president of an organization, and we are close friends to this day. I believe this is a testament to the importance of coaching and mentoring the next generation of leaders, but it also speaks to the power of building your network and maintaining relationships.
I also like to hire people with an entrepreneurial spirit, and we wind up often supporting their entrepreneurial goals. My mother and father were civil rights activists in South Carolina. So, I have a great foundation of social justice and equity in my life. For me, part of the value, benefit, and honor of encouraging and influencing emerging leaders and entrepreneurs is being able to watch them soar – even if they fall. We all fall, and we should think of it as falling forward toward progress.
What do servant leaders need to sustain themselves?
When you give of yourself – your time, your energy -- it is so critical in the journey that there is a pillar built for self-care. If you are not OK, everything else won't be OK.
The other one is a spirit of excellence. You must have a spirit of excellence in whatever your role. If you are a clerk looking to become a vice president, it's important to look at the characteristics and the work that a vice president does so you can find ways to incorporate some of those skills into your role as a clerk. This helps build your skills for that bigger role.
My experience has shown me how important it is people, especially people of color, in corporate America to stand in their truths. It's important to understand that there's so much you can contribute while being your authentic self. Finding that balance and your voice is key to cultivating a successful career.