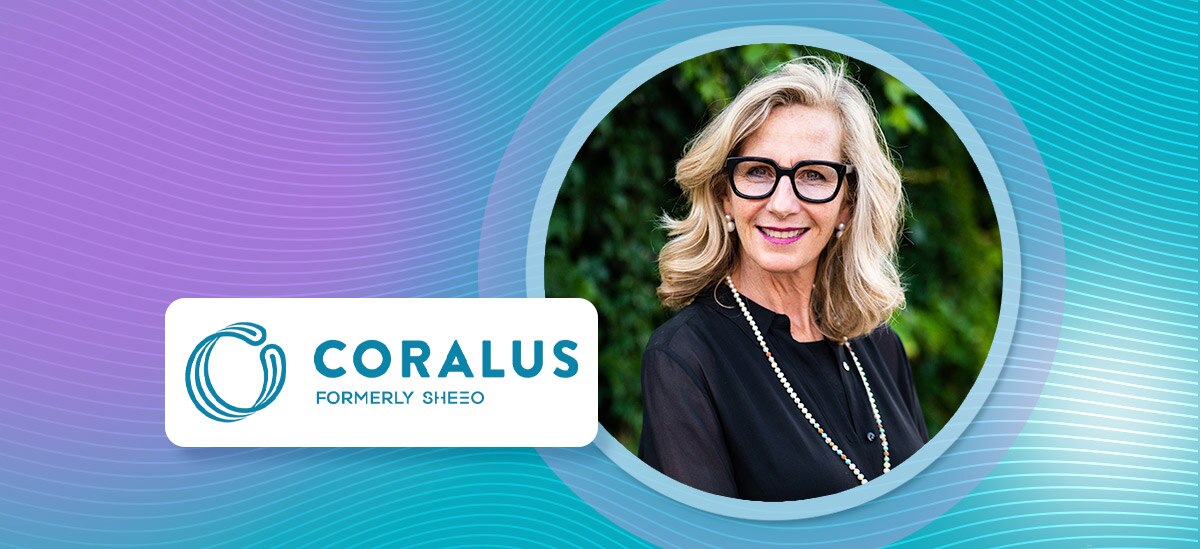 Transforming the Landscape for Women-Led Businesses
Vicki Saunders, founder of global nonprofit Coralus, says decades of entrepreneurship in places such as Prague, Canada and Silicon Valley have given her the ability to dream and find ways to help create conditions for all to thrive as business owners. Her organization currently supports women and nonbinary entrepreneurs by providing zero-interest loans to help them achieve business success. They also are afforded access to an ecosystem of support that includes Activators who select the ventures that receive financing. More than 50 PNC employees are part of the Activator community. The bank's relationship with Coralus is part of PNC's Project 257®: Accelerating Women's Financial Equality initiative to help close the economic gender gap.
What Led You to Pursue Entrepreneurship?
I grew up in an entrepreneurial family. Both of my parents had stable full-time jobs and were entrepreneurs on the side. I witnessed their many dreams and learned the importance of trying new things, but I don't think I considered becoming an entrepreneur, myself, for quite some time.
I happened to be in Europe in 1989 when the Berlin Wall came down and communism fell. I ended up staying in Prague in what is now the Czech Republic for five years. I became an entrepreneur in an environment where one day there were tanks in the country, and you couldn't fully experience freedom, to the next day when the tanks drove away. I saw an entire nation flip a switch overnight and dream about what was possible.  It was an intoxicating and exciting time.
I also felt free at the time to shed all the expectations of society, and that included what kind of job Vicki Saunders should get. I took the opportunity to reinvent myself. I started a business and then another business and then got all my friends to start businesses over there.
What Do You Think Are the Greatest Barriers?
The structures and systems entrenched in our society carry a great deal of biases that leave out people, especially women and women of color in the entrepreneur space. This creates a barrier to the kinds of resources they need to create or support their ventures, especially when less than 5% of capital goes to the nearly 51% women in the United States.
Many investors and financial institutions have a habit of looking at who has traditionally been successful at generating funding or starting ventures, and that historically has left out a swath of individuals who are underrepresented.
What Prompted You to Create Coralus?
Being a woman who has been in entrepreneurship for a couple of decades and watching friends navigate the landscape allowed me to see the challenges we were facing firsthand. It was difficult to get customers because we didn't have the networks, and it was difficult to get access to funding because of bias in the space. And getting advisors to support our way of doing things was a challenge. I wanted to do something about that.
We created this crowdfunding and crowd-supported approach for women and nonbinary entrepreneurs that also comes with a whole community of entrepreneurial advisors, 0%-interest loans and a network of like-minded entrepreneurs.
Most traditional approaches to supporting entrepreneurs usually keep entrepreneurs, investors, advisors and customers siloed. In our model, everyone's in the same community. It's an ecosystem approach where we are all involved. For example, if you need help with exporting, we've got the women in export organizations as members in our community ready to be a concierge or offer help.
We are global and have been around since 2015 and are now starting to see in the data that our model is working. We're looking for people who are trying to change the world through business.
PNC's three-year $1.257 million commitment to Coralus shows how important it is to have people in financial institutions understand entrepreneurs and better understand the challenges that entrepreneurs face. There is a PNC employee serving as a Coralus Activator in almost every U.S. state. That's unbelievable when you think about it. If a venture is having a financial issue or an Activator has a wealth management issue, there is someone local who can help.
What Career Actions Can Women Take for Themselves as Entrepreneurs and Leaders?
Coralus is all about transformation. As an Activator in our community, you may start to see things a little differently through your experience of our approach. You may start to see firsthand how our biases impact women-led and Black women-led ventures in society. When we start to understand the issues through our relationships, we realize we can be part of changing the conditions. It's very powerful to realize we can all be part of that change.
We have a community filled with diverse leaders, Activators and advisors from all different sectors, and that allows us to move toward a more collective experience of supporting one another.
How Do You Continue to Grow Personally and Professionally?
I'm addicted to my own personal transformation. I spend a lot of time reflecting on what's working and what's not. One of Coralus' main values is radical generosity – generosity of resources and time through volunteering, philanthropy or extending social support. So, I ask myself every day if I am being radically generous to myself and to others. Whether you do this in the workplace or in your personal life, you start to see how much we matter to each other and how those conditions really create the opportunity for us to be fulfilled.