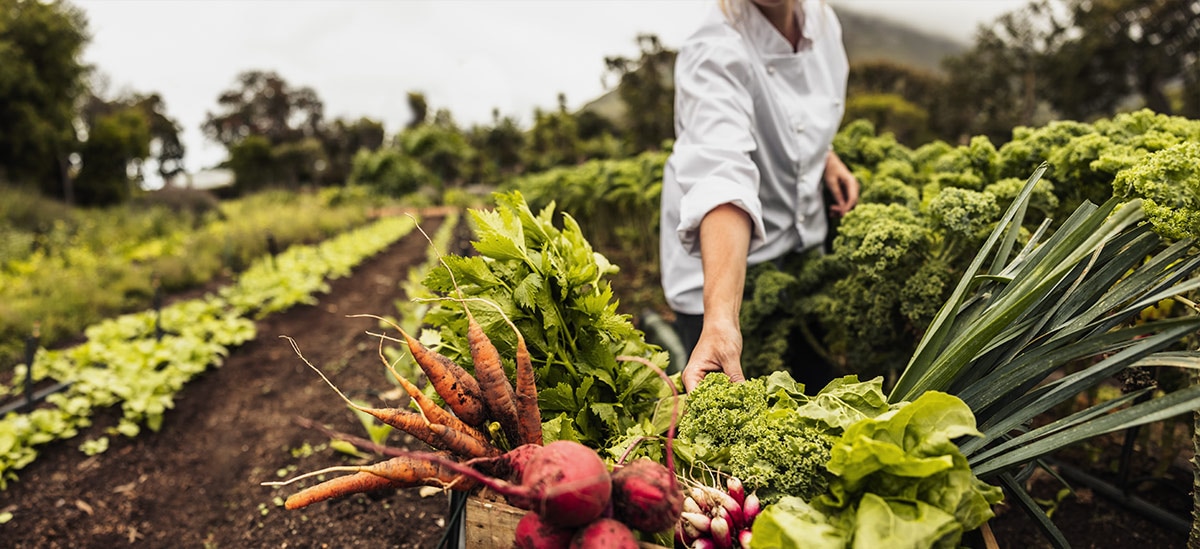 Each year, a third of all the food in the world is lost[1], before it ever reaches the market. This happens through food loss—food that is damaged as it moves from the farmer through the supply chain—and through food waste—edible food that is discarded by retailers or consumers. According to the U.N. Food and Agriculture Organization, reversing this trend would save enough food to feed 2 billion people[2].
The food industry is in a unique position to not only meet the needs of a growing world population—estimated to reach 9.7 billion people by 2050—but to provide answers on how to cut food waste and loss. When the Covid-19 pandemic hit, the food industry was greatly impacted. Production across many companies was halted, leading to shortages, shifts in demand, and of course, supply chain issues.
Now that manufacturing is nearly back to normal, food and beverage companies can take the lessons learned through the pandemic and apply them to become more efficient and responsive to customer needs. This is an especially important point since small business owners are looking at geopolitical events and inflation as new challenges that have the potential to disrupt business once again and cause imbalances between supply and demand.
As food suppliers have ramped up production to meet the growing demand at both grocery stores and restaurants, they are facing several headwinds. Russia's invasion into Ukraine earlier this year came at a time when global food and energy prices were already high[3]. Over the last 18 months, wheat prices have risen nearly 110%, corn and vegetable oil prices are up 140% and soybean prices are up 90%. In fact, Ukraine ranks in the top 10 as a producer of sunflower seeds, corn and wheat. These higher prices eventually increase costs to smaller food companies.
Rather than wait for demand to lessen or prices to stabilize, small food companies should be taking a longer view of industry trends. This allows them to keep supply in better balance with demand, cutting down on waste and reducing the need to look for other vendors if there are supply delays.
Another big trend now underway for food and beverage companies is how niche consumer tastes have become. Even before the pandemic closed most restaurants, forcing families to cook more at home, big categories such as dairy and meat were experiencing changes in consumption. At the same time, a rise in gluten-free, vegetarian, and vegan diets grew in popularity. This presents smaller food and beverage companies the opportunity to leverage these trends to stake out new areas of sales growth.
As global developments, inflation, and changing consumer preferences continue to impact the food industry, companies are presented with the challenge—and opportunity—to adapt. By remaining flexible and willing to try new ways of working, small food and beverage businesses can ride the inevitable waves of change while carving out new and potentially profitable new lines of business. That's a more sustainable way of operating that's both good for business and the planet.