David J. Blair
Advisory Partner
---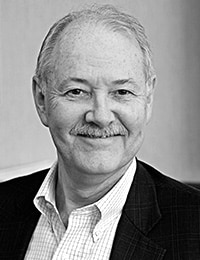 David founded PNC Mezzanine Capital in 1989. Previously, David was a founding member and later president of White River Capital, a bank-affiliated private equity fund and was a commercial banking officer at Manufacturers Hanover Trust Co.
David was previously a director of ABP, Brandt, C-P Flexible Packaging, DeVlieg-Bullard, Evercast Concrete, Global Promo Group, Pet Partners, S.R. Smith, Stampede Meat, Stiffel, Test Equity, Weasler Engineering Co. and Wheaton Industries.
David received a BA in economics from Williams College and an MBA from the Darden Graduate School of Business Administration at the University of Virginia.