Douglas P. Brosius
Partner
---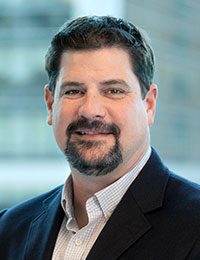 Doug rejoined PNC Mezzanine Capital in 2004 after his time as an associate from 2000 through 2002. Prior to joining PNC Mezzanine, Doug was an analyst at Parker/Hunter Incorporated, where he provided M&A advisory services to small and middle market companies in a broad range of industries. During business school, Doug was an associate in the Technology & Communications Group at Raymond James & Associates.

Doug is a director of CST Utilities, Engineered Performance Technologies, Impact Electronic Solutions, Mellott Company, Mountainside Fitness, Rescon Holdings and RIE Coatings; and has oversight responsibility for PNC Mezzanine's investment in Buffalo Games.

Doug was previously a director of ACI Electronics, Alinabal, American Grease Stick, Cape Electrical Supply, Century Mold, Distribution International, Evercast Concrete, Medical Laboratory Diagnostics, Molded Devices, Pet Partners, Reliable Parts, Sauce Holdings, Storage Battery Systems and VWS Holdco.

Doug received a BA in Sociology and Political Science with high honors from Westminster College and an MBA from the Darden Graduate School of Business Administration at the University of Virginia.