Michael P. Venditti
Vice President
---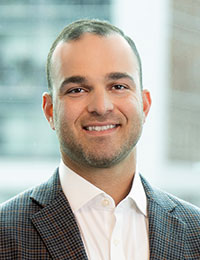 Mike joined PNC Mezzanine Capital in 2011. Prior to joining PNC Mezzanine, Mike worked with Gordian Group, LLC, a boutique investment bank specializing in middle market restructurings across a broad range of industries. Additionally, Mike worked with Bacchus Capital Management, LLC, a private equity firm focused on the wine industry. Mike also spent time in Equity Research with Federated Investors.

Mike is a director of CST Utilities, House of Cheatham, Mountainside Fitness, RKTM Holdings and Sauce Holdings.

Mike was previously a director of American Grease Stick, Evercast Concrete and Metal Spinners.

Mike received a BS in Business Administration from Georgetown University and an MBA from the Tepper School of Business at Carnegie Mellon University.