---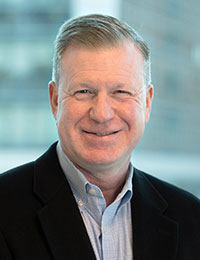 Preston joined PNC Mezzanine Capital in 1995. Previously, Preston was an analyst with Brentwood Associates, a venture capital and leveraged buyout firm. Prior to Brentwood Associates, he was an analyst in the merchant banking division of Morgan Stanley & Co., Inc. During business school, Preston was an associate at Crescent Capital Corporation, an investment firm focused on below investment-grade and mezzanine securities.

Preston is a director of C-P Flexible Packaging, Magnum Manufacturing and Thaler Machine; and has oversight responsibility for PNC Mezzanine's investments in Century Linen & Uniform, Miller Integrated Solutions and True Sports.

Preston was previously a director of American Grease Stick, American Track, Amerin Insurance Company, Century Mold, Hunt Valve Company, Kellstrom Defense, Metal Spinners, Miller Heiman, Prospect Mold, Riddell Sports Group, Salient Federal Solutions, Stampede Meat, Tooling Technology, Windy Hill Pet Food Company, Tweeter Home Entertainment Group and Urban CableWorks.

Preston received degrees in economics and engineering with honors from Princeton University and an MBA from the Anderson Graduate School of Management at UCLA, where he was a venture capital fellow.