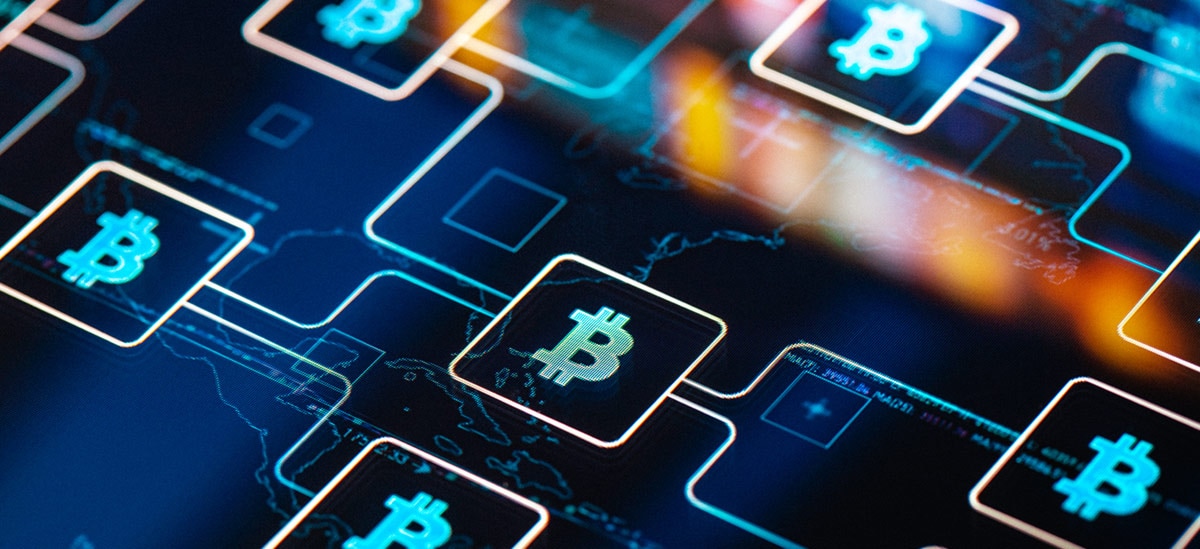 The healthcare industry has always focused on innovation and progress in relation to clinical care and the improvement of patient health; however, industry insiders would have to agree — healthcare entities have been historically slow to adopt technology related to business processes. This is because healthcare institutions have rightfully focused their capital investments on clinical care; consequently, business and financial processes have become a lower priority.
Now that cryptocurrencies and blockchain technology are driving a digital transformation and becoming mainstream, healthcare finance leaders would be wise to pay attention. While these technologies are in their early stages, it is important to note where they are gaining traction. Specifically, Main Street is adopting cryptocurrencies, both as a form of payment and investment opportunity. When you search the internet for who accepts Bitcoin, you will find a 2020 survey by HSB, which reveals that 36% of small- to medium-sized businesses in the U.S. accept Bitcoin.[1] This was even before larger organizations, such as Starbucks, started accepting Bitcoin payments.
Crypto as a form of payment or payment method: There is a growing list of retailers and others who are starting to accept various forms of cryptocurrency in exchange for goods and services. For example:
Crypto as an investment: Several public companies have been buying Bitcoin for their corporate treasuries. For example:
Cryptocurrencies As an Investment
Since the original Bitcoin white paper was penned in late 2008, cryptocurrencies have come a long way. To date, there are over 6,000 cryptocurrencies with a total market capitalization of more than $2 trillion; consequently, we want investors to understand there is more to the crypto story than just Bitcoin.
From a multi-asset class allocation framework, it is imperative that investors think of how cryptocurrencies are classified since they are neither an equity nor a fixed income asset. Fortunately, U.S. regulators provide guidance; they classify crypto assets such as Bitcoin as a commodity like oil or gold. Within a multi-asset class framework, cryptos are primary classified as alternative investments.
Although the crypto ecosystem is rapidly evolving, and innovation is on the horizon, no one is suggesting that the healthcare industry should accept cryptocurrencies as a form of payment or that they should include them in an investment portfolio. It takes 10 minutes to execute a Bitcoin transaction, and during the past year, the average transaction fee was $20.00 — which is not economical. Furthermore, the IT Services firm Gartner Inc recently published a survey in which only 5% of finance executives said they plan to hold Bitcoin as an asset in 2021.[14] It is, however, important to pay attention and follow these early developments.
Blockchain Technology vs Cryptocurrencies
Blockchain technology and cryptocurrencies are often thought to be one and the same; however, they are distinctly different. Cryptocurrencies offer opportunity for investment, and they act as digital forms of payment that give individuals or businesses the ability to engage in transactions in unique and different ways. For example, cryptocurrency transactions can occur 24/7 without border limitations. In addition, they do not require a bank account. Moreover, cryptocurrency is a payment-specific application that runs on blockchain technology.
Blockchain technology is not specific to Bitcoin or any other cryptocurrency you may have heard of. Rather, blockchain is to Bitcoin what the internet is to a website. In other words, blockchain technology makes cryptocurrency transactions possible. Furthermore, blockchain technology has the potential to radically change the way information is exchanged and business gets done.
Put simply, blockchain is the technology behind cryptocurrencies, and the healthcare industry is exploring it, particularly in areas such as: 
Blockchain Technology As an Enabler
A blockchain is a peer-to-peer distributed digital ledger ecosystem that creates a many-to-many connection among participants. Think of it as a database that is replicated across all members of a network. With blockchain, every transaction is copied to every ledger, and each participant has an exact copy. This allows for an unprecedented synchronization of data across participants and the potential to enable cross-organizational workflows. Users can transact digitally across a network of parties in real time with higher levels of security and transparency. Another key aspect of blockchain is permanency. Once a transaction is committed to the chain, it cannot be deleted. You can only add to the chain via a new block. Blockchains create a historical, linear and immutable record of events or transactions.
'Smart contracts' can unlock the full power of blockchain. A smart contract is a computerized transaction protocol that enforces the terms of an agreement or legal contract, or executes the required steps in a multi-party workflow. Like traditional contracts, smart contracts define the operating rules and penalties applicable to the parties involved in an agreement. Unlike traditional contracts, smart contracts automatically enforce those obligations. You can leverage smart contracts to systematically execute processes and workflows and to automate transactions. All parties involved in the transaction can interact directly because of the way smart contract logic is replicated. As a result, there is no need for a middleman or for additional communication to confirm that activities are being carried out according to defined terms.
Opportunities for Blockchain in Healthcare
But what hallmark opportunities best leverage the strengths of a blockchain? There is an opportunity to fully realize a blockchain's benefits when there is value in sharing or exchanging data across multiple parties, when there is a level of skepticism among those parties, when manual processes or reconciliations are present, and when participants can agree to a set of common operating rules.
The healthcare industry is specifically interested in the potential for operational cost savings and real-time exchange of information. For example, blockchain innovation efforts in healthcare have sought to further enable interoperability, enhance exchange of provider information such as provider directory data, manage control of access over patient medical record information, and track clinical trials and pharmaceuticals. 
While blockchain applications in healthcare are still a work in progress, examples of successful implementations have occurred across other industries. Walmart implemented blockchain technology to trace the transfer of food from farm to table. Research that took more than a week to conduct can now be done in seconds. Through the B3i consortium, the property and casualty insurance industry is leveraging blockchain and smart contracts to help reduce cost and friction associated with reinsurance settlements. In capital markets, blockchain technology helps to optimize back-end operations associated with trading and settlement through a secure, permissioned and shared single source of truth, thereby reducing costs and operational risks.
Cryptocurrencies
Payments via cryptocurrency offer significant advantages over traditional payment mechanisms, including 24/7 access, borderless transactions and lower costs. Additionally, they do not require a bank account and are accessible to anyone. While not yet at a critical mass, the acceptance of Bitcoin as a form of payment is dominating the headlines. Recently, credit card leaders Visa and Mastercard announced plans to enable payments via Bitcoin across their networks. PayPal and Venmo also offer the ability to purchase and transact in Bitcoin. Large retailers that accept Bitcoin directly include Microsoft, Home Depot and Overstock. Additionally, fintech is seeking to develop capabilities that eliminate points of friction associated with Bitcoin payments, such as the exchange of crypto for fiat currency and the crypto's extreme price volatility. These app developers are striving to supply a seamless experience for merchants and buyers alike.
Consumers appear to be increasingly interested and willing to use cryptocurrency as a form of payment. In a recent report by PYMNTS and BitPay, it was noted that "57% of former or present cryptocurrency owners made at least one purchase using it last year, and 59% of customers who never owned cryptocurrency are interested in using it to make purchases in the future."[18] Additionally, the report highlighted that "as many as 46 million consumers (18%) would consider using cryptocurrency for retail purchases."[18]
In addition to Bitcoin, the universe of digital currency includes an array of different cryptocurrencies, including stablecoins and Central Bank Digital Currencies (CBDC). Cryptocurrencies are digital assets typically designed to facilitate peer-to-peer payments. Typically, they are not issued by a central authority. A decentralized blockchain network maintains ownership and transaction records. 
Stablecoins are cryptocurrencies typically backed 1:1 by an underlying fiat currency, which makes the coin 'stable.' The primary stablecoins in use today include USD Coin, Tether and Dai. Stablecoins maintain the benefits of digital payments and operate on a blockchain; however, compared to other cryptocurrencies, they experience far less volatility in terms of value. As a result, they are more likely to receive broad acceptance as a form of payment in the near term. For this reason, stablecoin usage for international payments has seen explosive growth over the past 12 months. As one example, the U.S. government worked with the crypto firm Circle to implement transaction capabilities with the stablecoin USD Coin in Venezuela.[19]
CBDCs are another emerging form of digital currency, and a central authority, such as the U.S. Government, can issue it directly. For example, the Federal Reserve could issue a 'FedCoin,' and companies and individuals could use these digital dollars to make transactions. The impacts of CBDCs are not yet fully understood, as they are potentially far reaching. For example, CBDC could affect the traditional banking systems, privacy, the broader inclusion of the financially disenfranchised, and monetary policy. Currently, the U.S. is only exploring the potential for a CBDC; however, other countries, including China, Japan, Sweden and the Bahamas, are actively developing them.
Should Healthcare follow the trend and invest in Cryptocurrency or immediately deploy a blockchain to solve its operational challenges? It's probably too early to tell; however, it's not too early to look to industries that are using these strategies and observe the outcome.  
PNC on Blockchain Technology and Cryptocurrencies 
To date, PNC has primarily focused on the use of blockchain technology to solve operational problems for our clients, particularly in the healthcare industry. More recently, our interests have included the business and product opportunities associated with cryptocurrencies as well as their impact on payments. We are also exploring cryptocurrencies as an investment alternative for our clients. As regulatory guidance regarding cryptocurrencies evolves, PNC remains focused on the latest developments.
In healthcare, PNC has taken a leadership role regarding the exploration of blockchain. Avaneer Health, for example, comprises a consortium of healthcare insurers and health systems that teamed up with PNC and IBM. Together, we are exploring ways in which blockchain can transform the business of healthcare. Avaneer Health's overarching goals are to remove administrative redundancies in the business of healthcare, accelerating care and improving the experience for people and their families.
We are actively pursuing a variety of use cases for development and, ultimately, deployment on Avaneer Health platform. We see an opportunity to reimagine the way Providers and Payers interact, and we are focusing on Provider-to-Payer data exchange, streamlining of revenue cycle activities, as well as management of alternative payment models.
To learn more about how we can bring ideas, insight and solutions to you, please contact your Relationship Manager or fill out a simple Contact Form, and we'll get in touch with you.