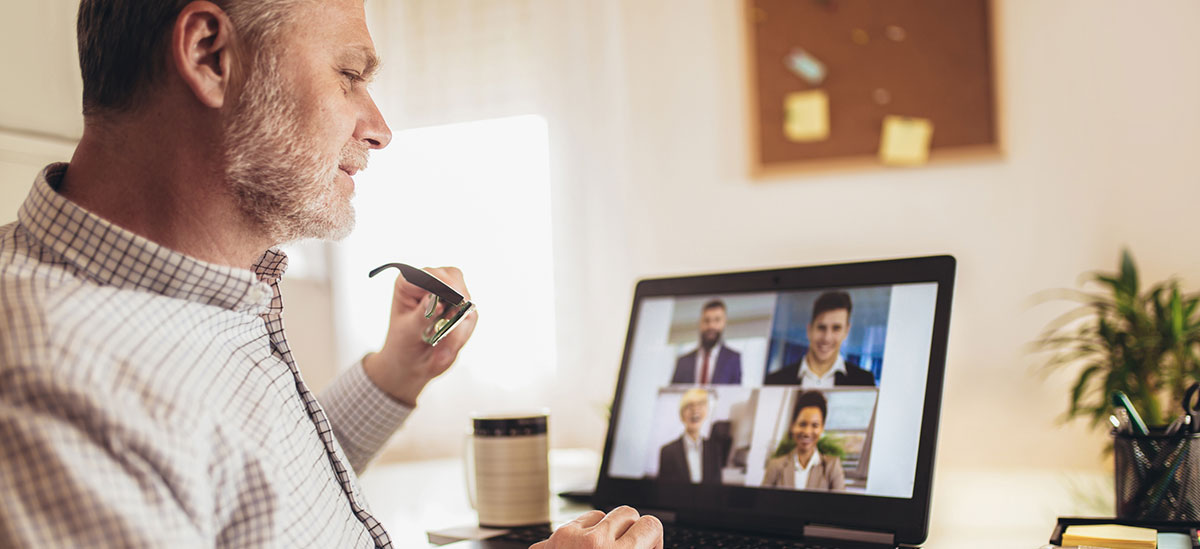 A conversation with Brian Kelly, Head of PNC Healthcare
How is PNC's Head of Healthcare driving the bank's approach given the current uncertainty? A conversation with Brian Kelly reveals that PNC views a banking relationship as no different from a strong, healthy personal relationship that requires work on the part of both parties to build and grow. It's a two-way street that requires trust, transparency, and a genuine concern for the other party's wellbeing and success.
Kelly is passionate about the industry and focused on adding value to the patient/provider/payer equation. That includes improving the efficiency of the industry to ease the administrative stress on patients so they can concentrate on their health and well-being. That focus has never been more important than in the current environment. He brings 20 years' experience in healthcare, including as a healthcare system CFO, to his position as Head of PNC Healthcare.
Q: What is relationship banking and why is it so important today?
The current environment tests every business and personal relationship. Perhaps no more so than your rapport with your bank, whether it was trying to navigate the PPP process or sourcing emergency liquidity.
In the relationship banking model, the relationship team at the bank is dedicated to helping your organization succeed. They invest in learning your business on a deep level to provide appropriate lending and other financial solutions designed to enhance your efficiency and profitability. A healthy relationship is the key to success and both parties need to feel that there is alignment with the goal of mutual success.  Accordingly, it is important that our clients understand the drivers of our success to ensure that alignment exists between both parties in the relationship.
For large not-for-profit providers the two primary sources of liquidity are the capital markets and the bank markets, as they do not have access to the equity markets. When capital markets seized, banks could respond most quickly to established relationships with deep institutional knowledge and a history of collaboration, helping those with strong relationships more quickly meet their liquidity needs.
The evidence of this was recently noted in the New York Times (March 31, 2020): "In a single week in March, as financial markets convulsed and major parts of the economy began shutting down, banks made over $240 billion in new loans to companies -- twice as much in new lending as they would ordinarily extend in a full year."
Q : What role do relationships play when banks make decisions on deployment of scarce capital resources (i.e. lending) in times like this?
We prioritize our strongest and most trusted relationships and work with them to determine the best way to support them by understanding their needs and concerns, factoring in the nature of the disruptive environment, and providing advice and solutions based on our experience.
Credit-worthiness is certainly important. A good relationship-based bank will have more insight into the underlying drivers of the credit worthiness of your organization and that contributes to the decision-making process. If your bank provides other solutions and services to you, it's even clearer that there is a shared incentive for your bank to support the success of your organization with capital while being a strong fiduciary of its own balance sheet.
When your bank is just another vendor, the calculation may be different. It could be easier for your bank to say "no" if the risk dynamics of the overall environment have changed. Said otherwise, if you view your bank as a commodity provider, you shouldn't be surprised if they operate like one.
Q: Will my bank price differently during economic downturns and if so, why?
The situation we find ourselves in today is one where the extent of relationships really matter. Banks look for overall return on the relationship, not just on a "per product" basis. The deeper the relationship with the bank, the more consideration moves away from transaction/commodity-based pricing to relationship-based pricing. That can contribute to material disparities in proposals for pricing on financing requests between different institutions.  
As a steward of its own financial strength, PNC is focused on being here for you in the long term. During times of economic uncertainty we also need to make certain that we are appropriately protecting our organization.
As the party in the relationship taking on risk by extending more capital in a volatile environment, increasing spread is one way the bank makes sure we are appropriately managing that additional risk. It goes back to understanding the nuances of each party's business model, needs and objectives.
Q: How do consultants play a role in the relationship between the financial institution and the healthcare entity?
The biggest difference between dealing directly with a bank and dealing with a third-party advisor or a consultant is that banks are deploying their ideas AND their balance sheet to support your organization. A bank should be viewed no differently than an investor or key stakeholder given its commitment to providing capital to support your organization's goals and objectives.
In the healthcare industry, consultants are often engaged to find the lowest price option for each financial product you might be considering. But your banking relationship can be complex and comprehensive. The many products and services should complement each other and banks view returns based on the total relationship and not just on a product-by-product basis.
If you were buying a car, you may be able to find the cheapest tires, seats, frame, engine, steering wheel, muffler, etc. by holding an auction but who is going to put the car together to make it run?
While it's important to have a relationship with your financial advisors as they play an important role in the healthcare ecosystem, it's equally important to have a strong relationship with your bank because we are an important source of ideas, capital and solutions.
Q: What should healthcare organizations look for in a banking relationship?
Will your bank understand your business? Knowledge, commitment and experience in your industry is vital. Ask these questions as you are evaluating options:
Do you view your bank as a commodity provider or as an essential asset that helps you achieve your goals and objectives? Will your financial institution be able or willing to maintain a mutually beneficial relationship when times are tough?
Will your banker truly understand the drivers of your success and corresponding incentives and deliver the right solutions to help you achieve your goals?
Will that bank deliver tough messages when the times call for it? If you only get the easy "yes" answers, you should probably question the transparency, honesty, and motivation of the other party.
How fundamental is your industry and business to the bank's strategy? During times of market turmoil or financial stress, could the bank retreat from or even exit your business segment, leaving you without support during a critical time?
As you evaluate the answer to these questions, you should know that PNC has a unique relationship with the healthcare industry as we have had a line of business dedicated to healthcare for more than 25 years. The team has first-hand experience with the issues and concerns facing your organization, and we share a common goal to improve the patient experience. We align and deploy our capital to help the industry achieve that goal. That is value that a "vendor" cannot provide.
Q: What are the characteristics of a bank that can be a resource during good times and bad?
Just as your bank will want to understand your institution's financial strength in making decisions, you should evaluate your potential financial collaborator for similar fundamentals.
Your bank's liquidity, capital and availability of resources to tap into capital markets are particularly important in a volatile environment. Some of the reasons may not be obvious. A well-capitalized, well -resourced bank not only has a better chance of withstanding market turmoil, it will also have capital to lend during times of crisis. It will judiciously manage for the long term, safeguarding ample investments for technology and innovation, and offering its customers access to market-leading solutions.
Of course, a solid financial position speaks to the bank's ability to deliver on its contractual obligations, whether funding lines of credit, serving as swap counterparty, honoring letter of credit draws, making deposits available, or performing operational services like treasury management and asset custody. Financial strength can ultimately translate into advantageous market execution and products for a bank's clients.
Q: How should a healthcare organization go about getting the most out of the banking relationship?
Establish a personal connection with the corporate banking relationship manager, as that person has insight into all of the products and services that can help drive efficiencies.  They know what drives your success and how to best match bank capabilities with your needs for a mutually beneficial return.
Be open to conversations with experienced members from different areas of your financial institution so you can mutually prepare for future needs.
Engage in frequent, transparent dialogues around planning, goals, and objectives so that your bank can be better positioned to deliver the right solutions to meet your needs as they are continually evolving.
Review progress against relationship goals with your bank at least twice a year, or whenever there is "disruption" or significant change happening within your organization. Call on your bank at that time to get ideas and suggestions for how to manage through periods of uncertainty. As an organization with a vested interest in your success, your bank wants to be there for you during both the good times and the tough ones.
For more than 25 years, PNC Healthcare has recruited and maintained a team that knows the healthcare industry inside and out. We understand the nuances of your business model and can help identify and deploy the right solutions to help you achieve your goals.
You can also contact your Relationship Manager or fill out a simple Contact Form and we'll get in touch with you.