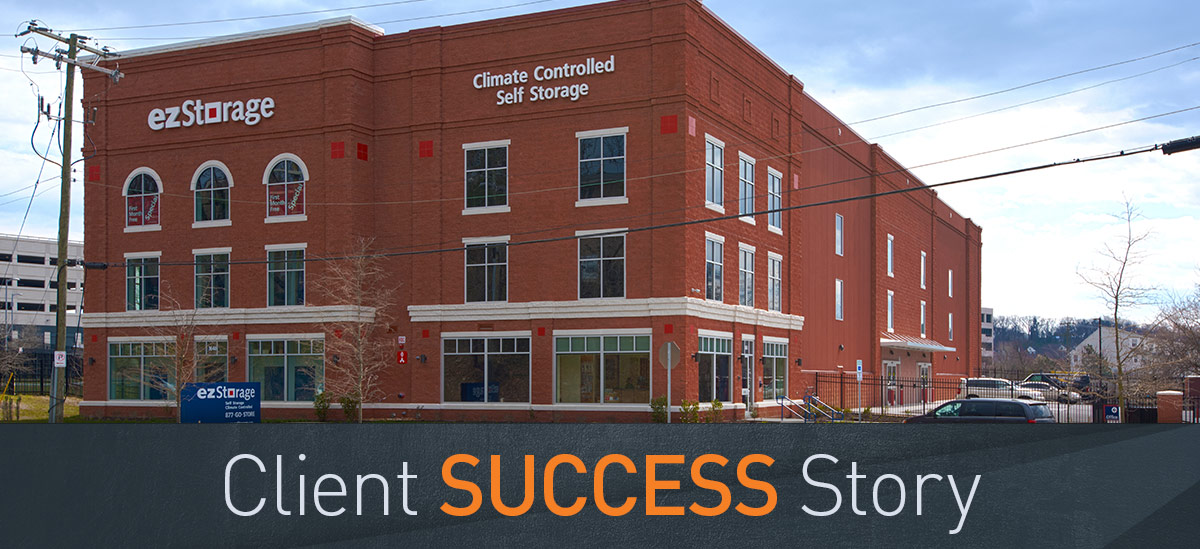 In 1983, PNC Real Estate provided the family business with a construction loan for a single car wash. By the mid-90s, ezStorage had refocused its business on self-storage. Since then, PNC Real Estate has financed construction of more than 50 ezStorage locations.
Consistency has been a key driver in creating a long-term relationship. Through the highs and lows of the economic cycle, PNC has created a mutually beneficial relationship and collaborated with the client in charting steady growth.
PNC Real Estate's commitment to fully understanding ezStorage's business and industry has also helped deepen the relationship. The self-storage business is quite specialized and requires a tailored underwriting approach.
Over the years, this client has added PNC's Treasury Management services and credit card processing for its entire portfolio. PNC also provides capital markets executions for both standing and construction loans.
In 2016, PNC Real Estate introduced the ezStorage principals to Jeffries Financial Group, a PNC-associated business; Jeffries subsequently provided a valuation of the company's operations in excess of $1.5 billion. In 2017, PNC acquired the company's 401(k) business and in 2018, the principals moved their family assets to Hawthorn, PNC Family Wealth®. PNC also implemented a purchasing card solution for the client.
In explaining the longevity of their relationship with PNC Real Estate, CEO and President Todd Manganaro commented:
In the end, people do business with people. Over the years, PNC Real Estate has gained an exceptional understanding of our business and our industry. They've been with us throughout the economic cycle and have earned a high degree of trust. In addition, we have two PNC bankers who take care of every aspect of our relationship so that we can focus on building our business.