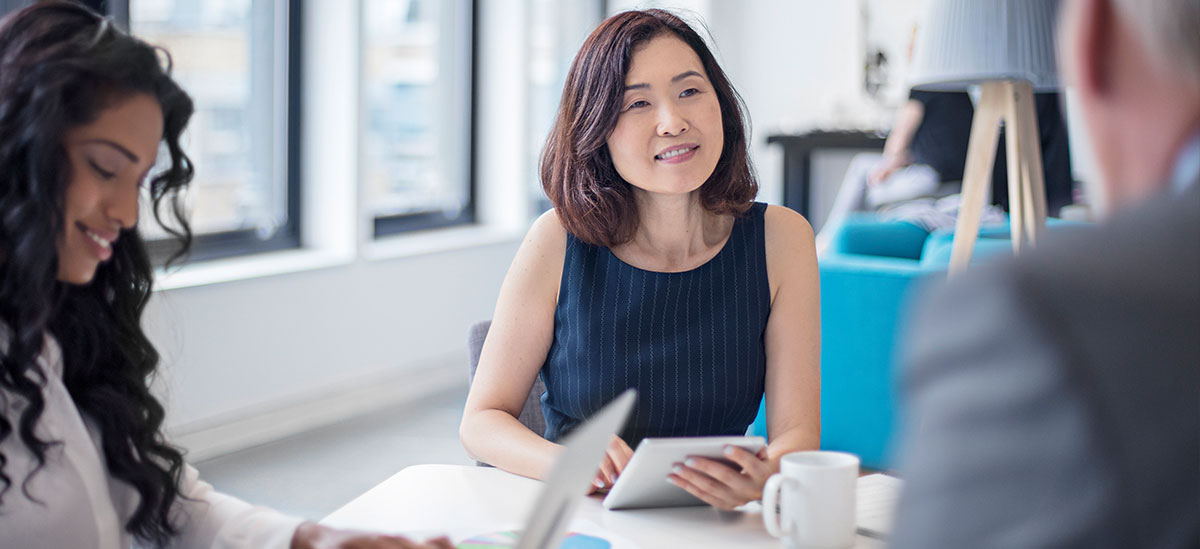 A Data-first Approach to DEI
The renewed fight for social justice and against systemic racism has brought DEI to the forefront for many organizations (see PNC's commitment: Corporate Responsibility). Retirement plans may benefit from being viewed through a similar lens as significant differences which could place certain employee demographics at a disadvantage may exist between racial and ethnic groups. Plan sponsors are now beginning to examine employee engagement and retirement readiness with these challenges in mind. By reviewing plan data, plan sponsors may be able to identify demographic groups that could benefit from additional resources.
What You Should Know
Identifying and prioritizing groups of employees that need the most help is an important first step to addressing DEI concerns.
Examining plan data can help plan sponsors determine if their organization employs demographic groups that are unengaged or under-engaged in the plan. Similarly, surveys can provide direct insight into workforce concerns, strengths, and weaknesses. Sponsors may want to consider working with a recordkeeper that is able to provide demographically segmented plan data and vendors that can assist with surveys.
Automatic plan design features play important roles in increasing participation and asset accumulation across all demographics.
Automatic enrollment can increase participation rate compared to making the plan available to opt-in.>
Automatic escalation can encourage higher deferral rates without feeling a significant change in take home pay.
Automatic reenrollment can re-engage employees who may have opted out of the plan.
Automatic reallocations to age-related target date funds can keep participants on track to achieve retirement goals.Automatic portability/rollovers can discourage employees (especially those with low balances) from cashing out when changing jobs.
Other plan provisions to consider when examining equity in the retirement plan include:
Adjusting eligibility requirements to provide plan to part-time employees.
Varying employer contributions by workforce segments to better provide sufficient benefits to lower wage employees.
Rethinking the balance of employee and employer contributions.
Adding a nonelective employer contribution to the plan to better prepare employees for retirement.
Offering Roth or other after-tax accounts can provide employees with a useful vehicle for emergency savings and discourage leakage from pre-tax accounts which could incur penalties. Adjusting eligibility requirements to provide plan to part-time employees.
Retirement education including personalized communication with instructions for taking action, seminars and webinars on relevant topics, and individual outreach and consultation can all be targeted to aide underserved employees. Your plan may also benefit from taking into account whether vendors can provide materials and/or education for non-English speaking employees.
Difficulty saving for retirement goes beyond the retirement plan and requires basic financial education. Financial wellness programs can provide comprehensive tools and resources many employees value.
The potential advantages of including individuals with diverse backgrounds and frameworks of thinking on the plan's investment committee should be considered. So should the backgrounds of individuals (educators, advisors, etc.) vendors employ to interact with your workforce.

| | | | | |
| --- | --- | --- | --- | --- |
|   | Households with access to retirement plans | Households participating in retirement plans | Households participating in available plan | Average household retirement account balance |
| White | 68% | 60% | 90% | $50,000 |
| Black | 56% | 44% | 80% | $20,000 |
| Hispanic | 44% | 34% | 75% | $20,000 |
| Other* | 61% | 54% | 90% | $34,000 |
*Defined as "a diverse group that includes those identifying as Asian, American Indian, Alaska Native, Native Hawaiian, Pacific Islander, other race, and all respondents reporting more than one racial identification."
Source: Disparities in Wealth by Race and Ethnicity in the 2019 Survey of Consumer Finances, Federal Reserve Bank (September 28,2020)