Toggle nav
Login
Sign on to Online Banking
---
Personal and Small Business:
---
Personal and Small Business:
---
Corporate and Institutional:
Corporate Social Responsibility
Strengthening Connections. Fostering Success.

See the progress we have made over time, and the goals we've set for 2019 and beyond.
See the progress we have made over time, and the goals we've set for 2019 and beyond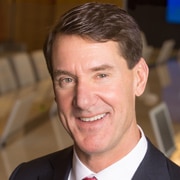 At PNC, we believe that our company should serve a greater purpose. Our philosophy, as a Main Street bank, is that our prosperity will be proportional to the prosperity we help to create for our employees and customers and in the communities where we operate.
- Bill Demchak, Chairman, President & Chief Executive Officer
Downloads
CSR Reports and Newsletters
Download Previous Reports
Quarterly CSR Newsletters
Stay informed about the lastest PNC Corporate Social Responsibility news and information.
Important Legal Disclosures and Information
This Corporate Social Responsibility section should be read in conjunction with PNC's 2017 Annual Report and 2018 Proxy Statement, both of which contain additional information about our company. This report uses certain terms, including those that the GRI sustainability reporting guidelines refer to as "Material Aspects," to reflect the issues of greatest importance to PNC and our stakeholders. Used in this context, these terms should not be confused with the terms, "material" or "materiality," as defined by or construed in accordance with securities law, or as used in the context of financial statements and financial reporting. Furthermore, any forward-looking statements contained in this report should not be unduly relied upon, as actual results could differ materially from expectations. For more information about such statements, please refer to the "Forward-Looking Statements" and "Risk Factors" sections of our Form 10-K in PNC's Annual Report for the year ended December 31, 2017, which can be found within Investor Relations.
This material does not constitute an offer or solicitation in any jurisdiction where or to whom it would be unauthorized or unlawful to do so.
Bank deposit products and services provided by PNC Bank, National Association. Member FDIC.

Important Investor Information
Brokerage and insurance products are:
Not FDIC Insured • Not Bank Guaranteed • Not A Deposit
Not Insured By Any Federal Government Agency • May Lose Value

©2018 The PNC Financial Services Group, Inc. All rights reserved.