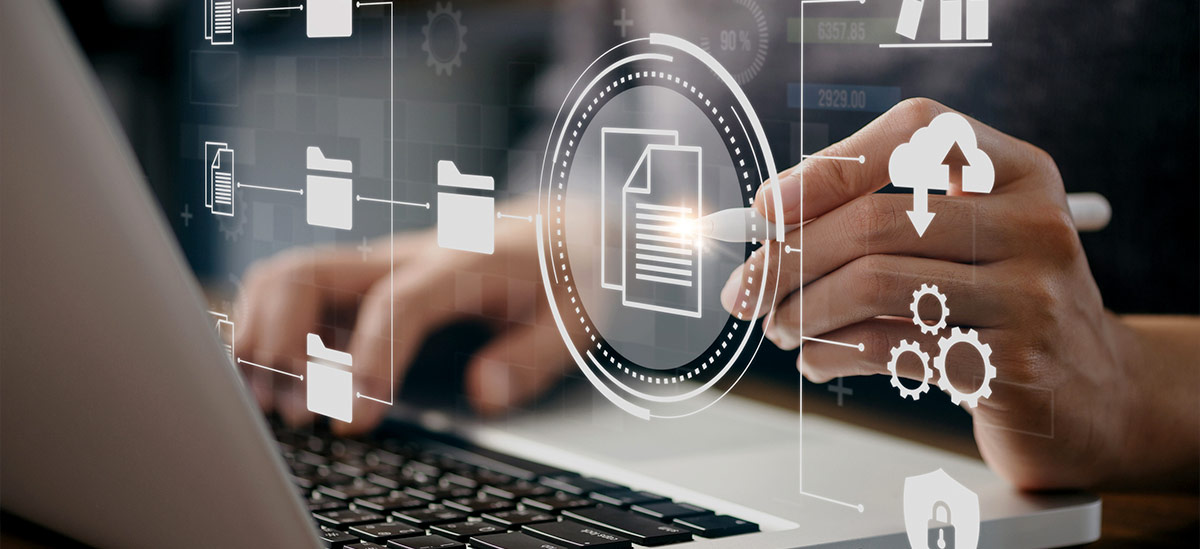 As macroeconomic factors continue to apply external pressures, many businesses face additional internal headwinds arising from inefficient treasury operations. The challenges involved in managing manual processes has led many companies to consider digital automation as a path forward to improving efficiency, managing costs, creating visibility, and improving vendor relationships.
These types of digital transformations may include outsourcing data capture, systematically matching purchase orders to invoices and automating approvals, upgrading from file transfer to application program interfaces (API), digitizing vendor onboarding, and using one rail for multiple payment methods. Though the forms may differ, what they have in common is their ability to replace labor-intensive, time-consuming, and error-prone processes with streamlined, automated solutions.
Factors Driving the Trend Toward Automation
Dmitriy Lerman, product management group manager in PNC Treasury Management, notes that there are several factors that often come together to motivate businesses to take steps toward digitization. "Operational efficiency is obviously a concern for many companies, particularly those with small treasury teams," said Lerman. "Whenever you can leverage technology to offload laborious, repetitive tasks from employees, you'll be able to put that human capital to better use and reallocate employees to tasks that drive more value."
The human factor plays into another motivation: controlling risk. "Digitizing processes allows businesses to exercise some additional control in several ways, including preventing mistakes or inconsistent execution, managing vendor relationships, verifying spending on expenditures, and auditing payment and account activity," Lerman said.
Realizing better payment efficiencies is a third important factor, and Lerman cites managing vendor payment preferences as an area where digitization can offer significant benefits. "Businesses can have thousands of vendors, and they want to be able to pay them efficiently and securely," said Lerman. "Having a digital platform to quickly allow vendors to onboard and provide their payment remittance information allows companies to digitize payments. Issuing an ACH payment, rather than going through a manual process that will ultimately result in a check payment, can help save time and cost, as well as offer an additional layer of security. It is equally beneficial for vendors, as they can indicate how they prefer to get paid, receive electronic remittance and accelerate payments through ACH. A two-way payment platform increases security on both sides by obstructing sensitive payment data and eliminating checks, which may at times be subject to increased fraud."
Key Considerations for Navigating the Digital Transformation Journey
According to David Enick, manager in PNC's Treasury Solutions Group, chief financial officers and treasury leaders that want automation solutions to streamline operations and facilitate growth should consider focusing in on three key areas:
Understand your current state: It's critical to understand what current manual processes can be automated through outsourcing or leveraging technology across order-to-cash, procure-to-pay, and treasury functions. Think about which ones are the most time-consuming; where the largest labor expenses are; what manual activities are most prone to error, omission, or fraud risk; and if there are technology-based solutions that can automate or streamline current in-house processes.
Evaluate solutions and design a future state: By understanding their current state, businesses can focus on where they have the most opportunity. In addition to automating, businesses should consider opportunities to outsource or consolidate functions. Developing business cases is a key step to understanding the bottom-line impact of automating or outsourcing different functions. It's important to do this at a project or function level because it might not be possible to automate every opportunity at the same time.
Focus on driving business performance: As businesses identify areas to automate, maintaining a focus on driving business performance can help prioritize areas based on the greatest returns. There may be low-cost quick wins, but there may also be higher-cost long-term wins. By truly understanding the business cases or potential savings and the scalability with each potential project or area of focus, businesses can outline a well-informed roadmap to drive performance.
A Case Study in Digitization: Ross Industries, Inc.
One example of a business that has realized the benefits of embarking on a digital transformation journey is Ross Industries, Inc., a manufacturer of meat and poultry processing and packaging machinery located in Midland, Virginia. When Assistant Controller Peggy Franklin joined the company, its small treasury team was struggling to keep pace with processing invoices. "Our accounts payable administrator was processing about 300 invoices per week, manually matching packing lists to invoices and purchasing orders, which was very tedious and time-consuming. She counted that she touched each invoice about 11 times throughout the payment and reconciliation process," said Franklin. Handling non-purchase order orders was equally cumbersome, as it required emailing the approver or physically tracking them down to approve invoices.
As sales grew and added to the workload, Ross Industries realized they needed to find a way to process invoices more quickly and efficiently. Franklin and her team turned to their PNC relationship manager, who worked closely with them to strategize on areas of focus and ultimately helped implement the Invoice Automation solution. The effect, according to Franklin, was a major transformation. "About 95% of our invoices are sent directly to Invoice Automation, and it matches about 90% of our purchase order-related orders with no human intervention at all. Our approvers really value the convenience of being able to approve invoices within the system, and it allows us to resolve any pricing or quantity variances directly with our purchasing and receiving departments."
Franklin added that Ross Industries has also adopted PNC's invoice-to-pay solution to issue checks, which has enabled them to reduce the number of checks they distribute by about 80%, and that their next planned area of automation focus will be to convert vendors to pay by card.
Ready to Help
PNC can partner with you to provide innovative solutions to optimize your business processes. For more information, reach out to your PNC Relationship Manager, or click here to learn more.