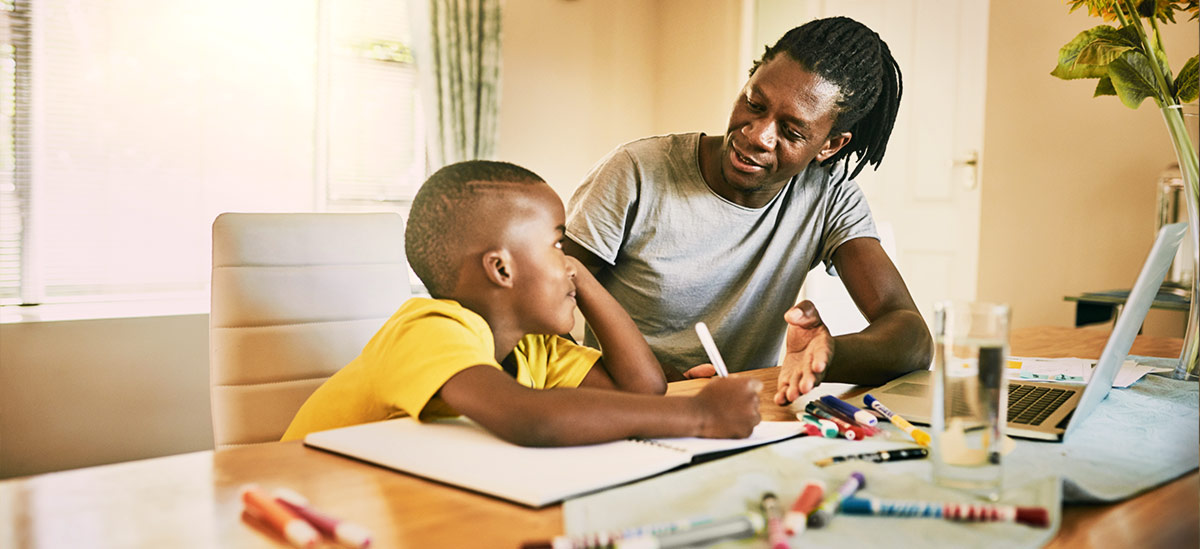 Since 2004, PNC has championed early childhood education through PNC Grow Up Great® to enhance learning and development during a child's critical first years. A high quality early childhood education provides children with the skills they need to learn, grow and thrive and makes a lasting difference through adulthood.
"In the context of today's global pandemic, advocating for early childhood education has never been more important," said Sally McCrady, director of Community Affairs and president of the PNC Foundation. "Young children must continue to get the engagement and nurturing they need to develop – and we're committed to empowering caregivers and supporting teachers to help make that possible."
PNC's work is guided by some of the nation's most highly respected early childhood experts and partner organizations. McCrady recently spoke with longstanding partner, Jeanette Betancourt, senior vice president for U.S. Social Impact at Sesame Workshop, the nonprofit organization behind Sesame Street, about helping young children learn and grow in a changing world.
McCrady: Parents and caregivers are pulled in many directions as they juggle work and the changing school environment. What advice do you have for functioning as both parent and teacher?
Betancourt: Think of your role as parent first. Your role is to join in your child's learning and help facilitate as needed – you don't have to be the teacher. Establishing a schedule will provide structure. Map out time for school and the time you need for your work. This will help identify times where you can join your child to co-moderate their learning.
At the onset of the pandemic, the switch to virtual learning happened suddenly. Now, teachers are able to provide instructions further in advance so that children and caregivers know what to expect. Communicate with your child's teacher and remember that this is a way to increase your regular family engagement.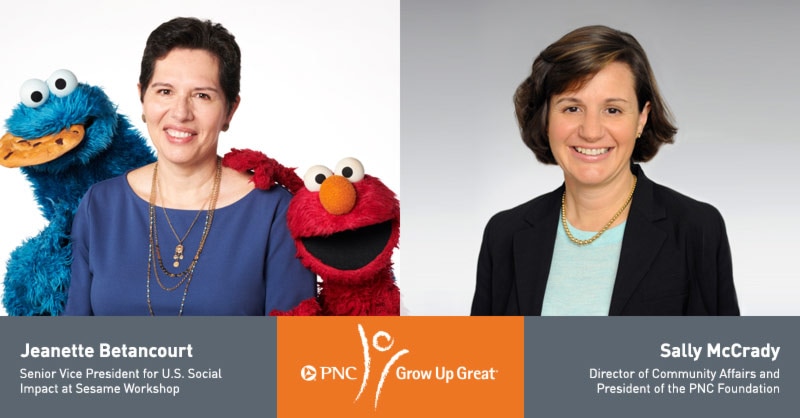 McCrady: What tips do you have for establishing a conducive space for remote learning?
Betancourt: Engage your child in setting up their learning space. Let them pick a comfortable chair or organize special pencils and paper. Try to make the area as personalized as possible. Creating a completely separate space just for them is optimal, but not everyone has the room to do so. If space is tight, you can use tape on the ground to help your child understand the boundaries of their learning space. Establish a way for your child to ask for help if they need it and recognize that you may need to use headphones if you're sharing a small space.
McCrady: How can parents and caregivers balance the increased screen time that remote learning brings with keeping their child engaged?
Betancourt: Given the current environment, we have to look at screen time differently. There will be more screen time, but it's now a necessity. Think about it like this – it's not the number of hours, but the experiences your child is having. Be intentional about making time to explore your child's curiosities and interests outside of their remote learning time, too. You can do this by taking advantage of everyday routines, like cooking dinner together. Use these routines as a way to engage with your child; talk about how you cook and eat together. Being physically active is also important. Many teachers are mapping out time in the day for breaks and other activities; use this time to explore outside and talk about the bugs or animals you see.
McCrady: How do you help children continue to develop socially and emotionally in this environment?
Betancourt: Continue to do what you do naturally as parents and caregivers – establish routines and leverage everyday moments. For children to feel comfortable and safe, it's all about routines. Routines are hard during this time, but you can use everyday activities like mealtime and bath time as constants.
You know your child best. Children often show us, rather than tell us, what they are feeling. Be aware of behavior changes or actions, like being overly clingy or distracted. Then, do what you do best provide comfort. Remember that we're all under more stress during this time. As parents, we may try to hide it, but kids are very perceptive. Don't block your stress. Take care of yourself first in order to take care of others.
McCrady: What advice do you have for handling frustration or the disengagement children may experience during the virtual school day?
Betancourt: Be an active participant. Note when your child is becoming frustrated or disengaged. Is their work too easy? Or is there another reason? Note when this shift is happening, but don't feel you have to solve it. This is a learning moment for your child. Connect with your child's teacher, especially if you see a continued pattern. All children will become frustrated or disinterested during the day, but it's the degree and frequency you want to keep an eye on.
McCrady: How can parents and caregivers help children stay calm when everything seems different?
Betancourt: When it comes to young children, it can't be stressed enough that routines are so important. When those routines are ever-changing, it can be hard on them. Going back to school looks completely different now. Help your child prepare to ease their fears. Talk with them about what's coming that day, and establishing as much information as you can in the moment. If schools change their structure from virtual to in person or vice versa, plan things out very thoroughly. When is your child going to school? When are they going home? Talk with your child so they know what to expect before the transition takes place.
McCrady: What tips can you share for helping children understand why they shouldn't touch their faces?
Betancourt: Everyone has an innate inclination to touch their face. Explain to your child the context of why you're trying to avoid it – that it's about caring for each other. Use ordinary moments to explain how cleanliness, like hand washing, is part of the family routine. Face touching isn't the easiest thing to stop, but approaching it through good hygiene practices can make it easier.
McCrady: How can parents and caregivers support their child's educators during this time?
Betancourt: Communication is key. Share with your child's teacher how things are going – what's difficult, what's working well – and tell them about your child's overall state of being. Remember that educators are frontline workers. Don't forget to praise their efforts and show your appreciation through a note or a simple thank you.