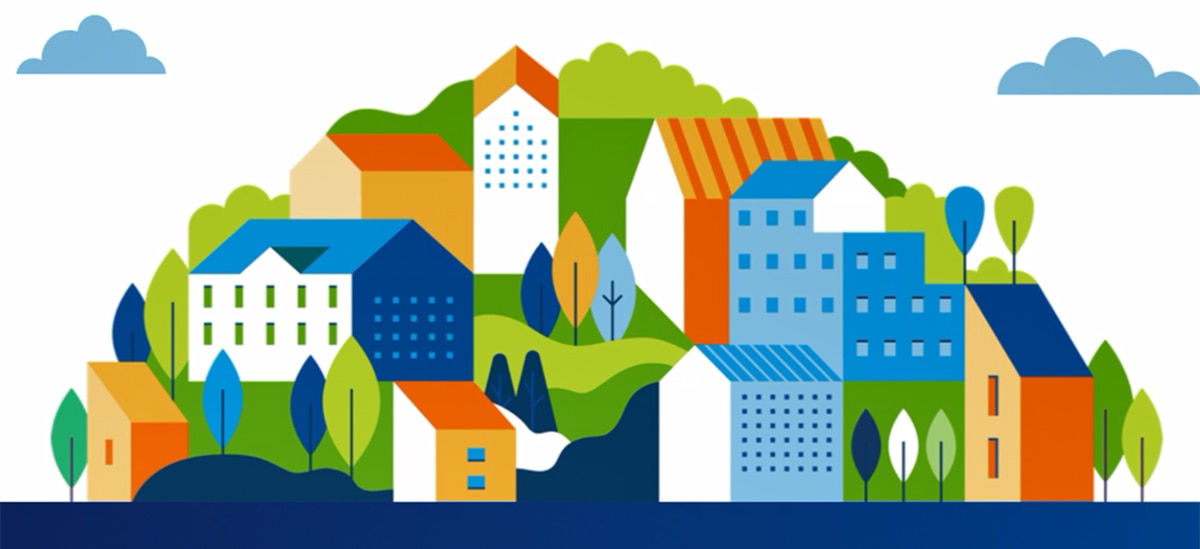 Homeownership, scalable small business growth and affordable housing remain just out of reach for a high percentage of low-and moderate-income (LMI) individuals and people of color. But PNC has been able to strengthen support in these areas by creating economic opportunity for all individuals and communities it serves.
Much of this support comes through PNC's $88 billion, four-year Community Benefits Plan (CBP), which rolled out in Jan. 1, 2022. The plan builds onto the bank's longstanding commitment to economic empowerment by pledging the following:
$47 billion in residential mortgage financing and home lending

$26.5 billion in small business loans
$14.5 billion in community development lending and investments
$500 million in charitable giving pledged
Six months into the four-year commitment, PNC has provided nearly $17.4 billion in loans, investments and other financial support to LMI individuals, people of color and other underserved people.
Read the Full Community Benefits Plan Report: PNC Projects, Financing and Investments During First Six Months

"The Community Benefits Plan focuses on increasing economic inclusion and generational wealth-building among underrepresented members of the population across our markets," says Richard Bynum, chief corporate responsibility officer at PNC. "We've managed to broaden access in the areas of homeownership, entrepreneurship and community revitalization, and we're still in the early stages of the plan."

Expanded Homeownership
The latest U.S. Census shows 44.1% of Black Americans own their homes compared to 74.5% of White Americans 1 – a gap that has widened from 27% in 1960 2 to just over 30%. Latino homeownership stands at 49.1%.3
PNC is working to narrow this gap through its ongoing efforts to boost homeownership among people of color through an expanded first-time homebuyer grant program, dedicated credit assistance and $47 billion in home loans. In the first six months, PNC's Community Benefits Plan totaled $13.3 billion in residential mortgage and home equity loans, impacting more than 11,000 LMI and minority borrowers.

PNC also increased its number of Affordable Lending Minority Loan Officers to support its expansive homeownership while also addressing some of the barriers and distinct lending and credit needs of minority borrowers as well as unbanked or underbanked homebuyers.

Advancing Small Business

Minority businesses account for more than 50% of the 2 million new businesses started in the United States in the past 10 years, but they only represent 18 percent of total U.S. businesses4 – with disparities in access to capital, contracting opportunities and other entrepreneurial development.

PNC continues to help address the challenges minority business owners face with the launch of the Minority Business Development Group, a Business Banking resource team dedicated to developing and accelerating minority-owned businesses.

The CBP builds upon the bank's existing commitment to boost small business growth with loans and equity investments dedicated to supporting business development and minority entrepreneurs in LMI neighborhoods coast to coast. 

The bank's corporate, small business and community development banking groups worked together to deploy $2.7 billion in lending and investments to support minority small businesses – those generating less than $1 million in annual revenue – and owners and operators from LMI communities.
Next Steps
PNC has made it a priority to work with people and entities within the communities it is a part of by investing in meaningful collaborations that include the Howard University and PNC National Center for Entrepreneurship and the formation of the Community Advisory Council.
"We will continue to deliver equity and debt investments and loans to finance opportunities along with economic revitalization initiatives," Bynum says. "As we continue to bring the Community Benefits Plan to life, our key focus will remain on market-driven initiatives that promote actionable and accountable community engagement and investment."  
Read more details about projects and initiatives attached to PNC's four-year $88 billion Community Benefits Plan during its first six months.