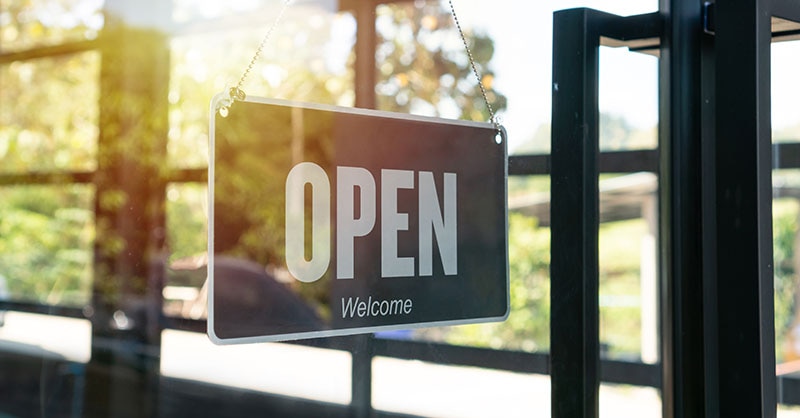 Optimism abounds for small business owners despite uncertainty in the U.S. economy. PNC's latest Economic Outlook survey shows that 6 in 10 small to mid-size business owners feel optimistic about the outlook for their business over the next six months – a 20-year high in PNC's bi-annual survey.
The last year has been marked by rising interest rates, high inflation and forecasts of recession in the U.S. economy. But PNC's survey, which polled more than 500 small business owners and concluded February 6, found that respondents feel confident about improving business conditions in the months ahead.
"Although we expect the Federal Reserve to continue to raise interest rates in the spring of 2023 and economic growth is slowing, businesses remain optimistic about their own near-term prospects. In particular, business owners are finding that strong market conditions are supporting price increases for the goods and services they offer," said Gus Faucher, chief economist of The PNC Financial Services Group.
Positivity on pricing and supply chain
Respondents were particularly optimistic around sales and pricing pressures, with 58% saying they anticipated rising sales for their business over the next six months. Additionally, less than half (47%) anticipated increasing prices from suppliers – down six percentage points from the fall. Business owners also predicted consumer prices will level off, with just 21% of respondents anticipating price increases of more than 5% in the broader economy.
Faucher said this optimism likely reflects attitudes that inflation pressures will ease in the coming months. But that's not the only positive business owners are seeing, with respondents reporting optimism for both supply chain timeliness and material costs over the next half-year. While those factors remain the top concerns for business owners, the percentage that say it is their primary concern (18% for both measures) has dropped considerably in the spring survey.
"It is clear that inflationary pressures are easing. Businesses are finding it easier to obtain materials and supplies, inventory levels are returning to normal, and businesses are expecting inflation to slow. But with the tight job market, labor costs remain a concern," Faucher said.  
A lack of available labor
Concerns about labor was a theme in the latest survey, with just 13% of business owners saying they expect to add to their workforce in the next six months. That's down from 21% in the fall survey. Additionally, those who are hiring say they are struggling to find qualified applicants (36%) with lack of skills and experiences (22%) and unaffordable compensation requirements (19%) as key barriers.
Lack of available labor is reflective of the economy as a whole, with the U.S. unemployment rate down to 3.4% in January 2023, the lowest it has been since 1969 – down from 4% in January 2022, and its pandemic high of 14.7% in April 2020. The lack of available workers is reflected in this edition of the Economic Outlook survey, as 47% of respondents who reported hiring in the last six months, said the volume of applicants was a primary barrier to hiring going forward.
"We're at an interesting point in the U.S. economy with high inflation, very low unemployment, and an elevated risk of recession," Faucher said. "As the survey reflects, there is optimism for the long-term health of our economy, but some challenges in the near term."
PNC's Economic Outlook survey is a bi-annual survey of small to mid-size business owners conducted each fall and spring. The survey measures respondents' attitudes about the economy, their own business performance, hiring, technology and credit, among other topics. Full survey results are available at the PNC Media Room.