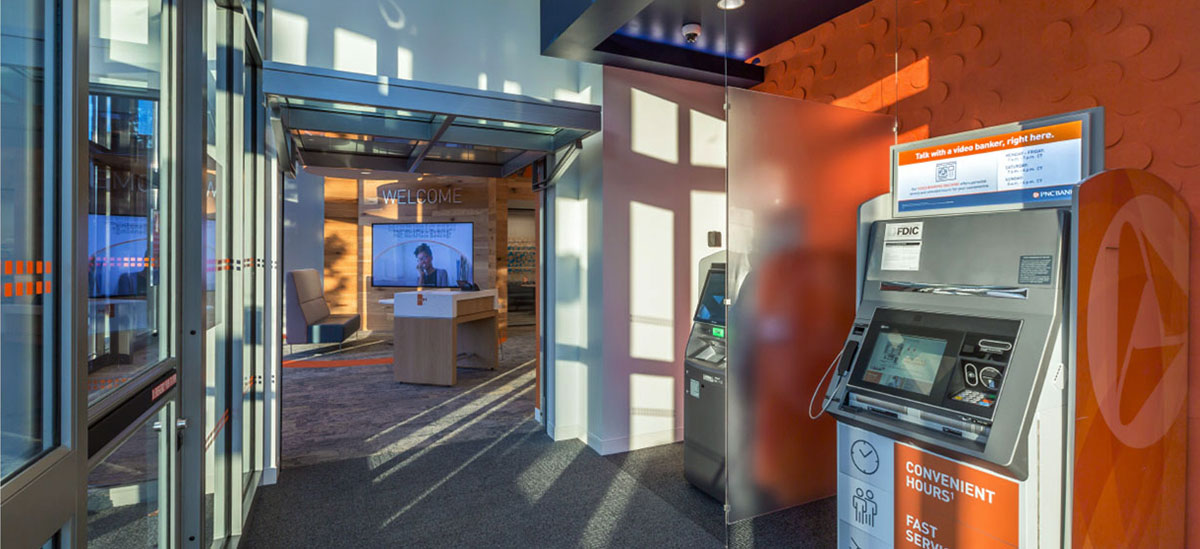 Throughout the past decade, banking has evolved to meet the changing expectations, preferences, and needs of customers. While the methods and channels accessible for conducting basic financial transactions have changed,  one thing has remained fundamental to establishing and maintaining strong banking relationships: The availability of branch locations and access to bankers with financial expertise.
While banking customers value the convenience of digital and self-service tools, as evidenced by increased adoption, they cannot replace the value of personal relationships and direct discussions with bankers.  PNC recognizes that brick-and-mortar locations continue to play a significant role when it comes to providing customers value-added guidance and solutions to support major financial decisions about things like mortgages, loans, small business needs, money management, retirement planning, budgeting, investing and more.

A balance between physical and digital
Providing the right mix of digital tools and experiences with the more personalized human interaction and expertise that today's customers seek is key to PNC's strategy. This balance is the underpinning of a multi-year conversion that PNC is embarking on to evolve its branch locations and create a more substantive in-branch customer experience.
"The feedback and insights we have gleaned from our customers are driving the key changes that they will begin to notice in our converted branches across our network over time," said Sandy Zimmerman, Head of Retail Transformation. "Our goal is to create the space and the time for our branch employees to facilitate the in-person interactions that we know are so valuable to our customers."
Specifically, customers visiting PNC's converted branches will be directed to automated or self-service solutions, such as ATMs, online banking and video banking, for conducting basic transactions previously handled by a teller. Bankers will always be available for personal and hands-on instruction to ensure that customers feel comfortable using these solutions.
With most basic transactions being managed through self-service tools, bankers will be free to hold more in-depth conversations and truly engage with customers to offer financial guidance, expertise and solutions – working with them to solve problems, understand their options and focus on helping them meet their financial goals.
Other valued conveniences like advance appointment setting, lobby queuing and virtual appointment check-ins will continue to be available.
"We remain committed to making a positive difference for our customers and communities, and to helping all move forward financially," said Zimmerman.  "We believe this approach allows us to meet our customers where they are by providing that sweet spot of convenient digital tools and meaningful side-by-side personal interactions."                                                  
PNC's customers will be notified in advance of their branch location's planned conversion date. The bank's roll out of this new branch model will follow a phased approach through 2026.