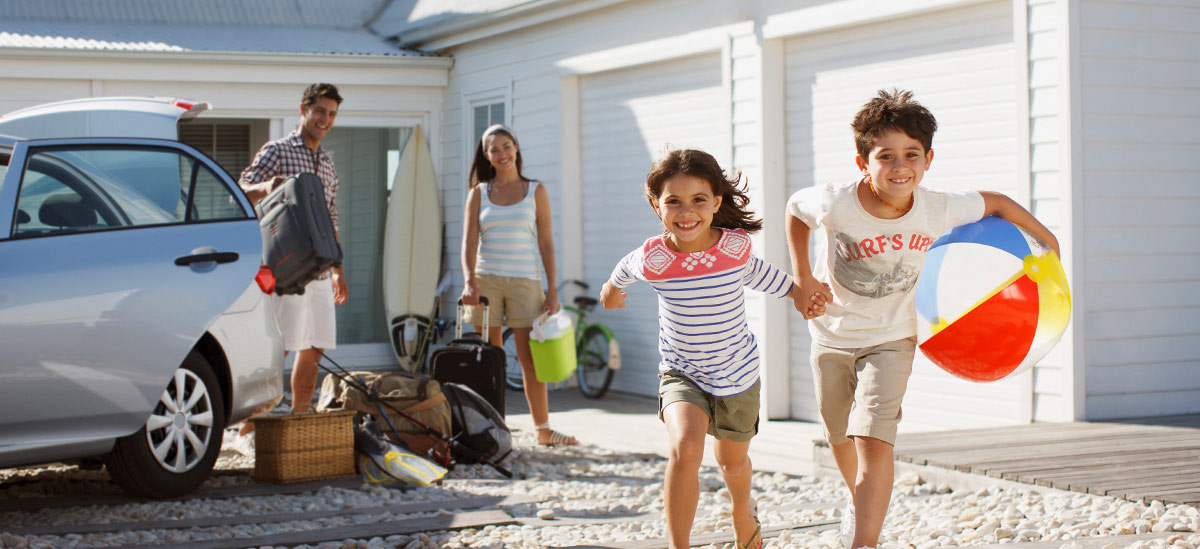 Rental services offer a comfortable, at-home experience that puts renters in direct contact with property owners. But how can you be sure that you are spending your vacation dollars securely or the person you're renting from is trustworthy? Is that perfect vacation house you see online really what you're getting? With summer travel in full swing, this is the perfect time to check out our vacation rental safety tips.
For Renters
Looking for a Vacation Rental
Check the listings: When looking for your vacation rental, make sure you're reading the rental listing closely, and not just for the specific amenities you're seeking. If a listing seems to be too good to be true, it probably is. Compare the rental against similar properties in the area and confirm amenities and rates with the property owner.
Do your research: Before committing to a vacation rental, do your homework. Take time to review the host's profile and reviews – reviews can let you know if the host is accommodating and easy to work with or if other renters have experienced issues regarding the property, host or location. It's also a good way to ensure that the listing is real and as advertised, as rental scammers can steal photos of a property and create their own listings. Read up on rental scams and how you can spot them before you become a victim.
Reach out: Most rental service sites allow you to contact the property host directly and have a dedicated channel for communications. It is strongly recommended that you use the dedicated channel to communicate with your host, as scammers typically do not have access to these channels.
Before You Go
Be informed: Confirm your host's house rules and guidelines before you leave. Are there quiet times for the neighborhood, extra fees for additional amenities or safety measures you need to be aware of? Knowing more about where you're going and what to expect will help to eliminate surprises.
Use secure payment: Rental service sites typically provide a secure payment system or portal for renters and hosts to complete payment transactions. Always use the provided system or portal for financial transactions. While it might seem easier to use alternate methods, such as writing a check or third-party applications, rental sites will not guarantee any money lost outside of the designated payment system. Also, make sure you know what the payment schedule is as well as the refund policy.
When You Arrive
Take a walk: Once you've arrived at your rental, take some time to walk around the property and note where all the safety equipment is, including smoke and carbon monoxide detectors, fire extinguishers, and exits. Contact your host if equipment does not appear to be operational or available.
Take some photos: Taking photos of your rental when you arrive is a good idea to document the condition of the home on arrival, and to document any issues that you may find. If you find issues upon your arrival, notify your host immediately so that they may be addressed.
As a host
Hosts need to be aware of their safety and security as well when accommodating others on their property – your hospitality can help you and your guests have a safer, more secure experience.
Write it down: Having house guidelines available for your guests can help to ensure that your home is safe and your guests are comfortable. Make sure to note any neighborhood rules, where safety and medical items are located, and local numbers for emergency services.
Be insured: Check with your insurance agency to make sure you have the appropriate insurance for your rental property. Also, do your research and see if your property management company provides additional services.
Clean up: Valuables and other belongings should be kept in a private and secured place, out of the reach of your guests. Familiarize yourself with your homeowner's insurance policy and be aware of what it covers for personal belongings.