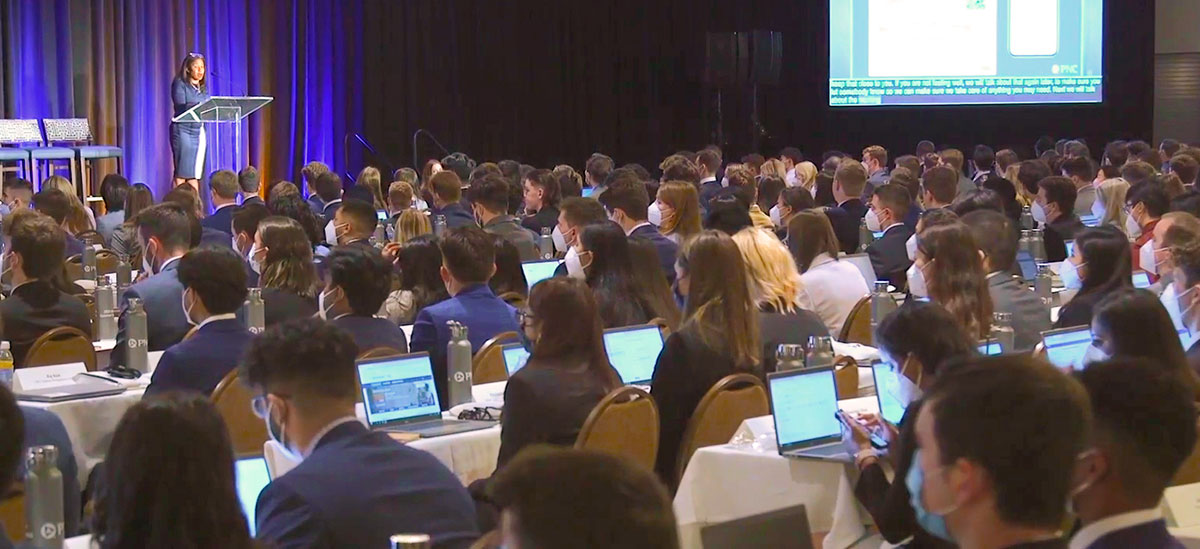 Each year, PNC invites college students from across the country to participate in its 10-week Summer Internship Program, and it's proving to be a key recruiting tool for the organization while also providing effective early career development.
Over the past 10 years, thousands of summer interns have come through PNC, and those interns become the largest pipeline for PNC's development programs and a critical component of the bank's early-career talent strategy.
"The energy, thinking and perspective the interns bring each summer is unparalleled. If we're doing our job correctly, though, it's more than a summer commitment," says Josh Stewart, head of Talent Acquisition and Outreach at PNC. "It's the beginning of a long PNC career. On average more than 70% of PNC Summer interns receive offers to return for full-time employment."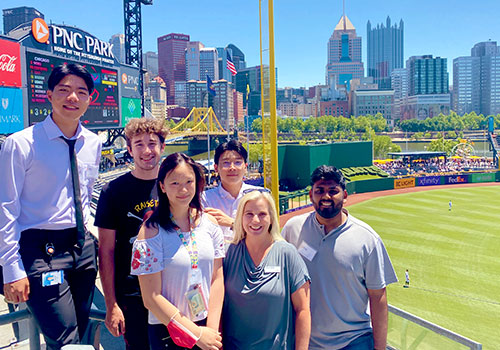 Diverse Pool of Talent
As part of its commitment to diversity and inclusion, PNC consistently recruits from colleges and universities across the country, including historically black colleges and universities, Hispanic-serving institutions, college career fairs and more.
"Last year's intern class was 81% diverse," Stewart recalls. "Many of our interns not only reflect the various gender, racial and ethnic groups we serve in our markets, but are members of the LGBTQ+ and military veteran communities or live with disabilities. It's not only important to have employees who reflect the people we serve, but to also provide an environment where they feel they can be their most authentic selves."
A Rewarding Experience
Joanna Chao, a Treasury Management intern from the summer 2022 cohort, says her PNC internship was rewarding and provided her with the ability to learn in a supportive environment.
"PNC's workplace culture is much more collaborative and supportive than other companies," says Chao, a business administration major at DePaul University in Chicago. "Everyone here is willing to help you and make sure that you are doing your best."
Chao, who grew up in Mexico City, moved to Chicago for her studies at DePaul and interned in PNC's Chicago market, one of nine designated Intern Neighborhoods across the company's footprint. Each served as a hub for 15 or more interns.   
The accounting analyst intern worked on integrating the Global Transfers system that used to be part of the recently acquired BBVA USA into the PNC system.
She also participated in activities offered to interns throughout the summer program, including her final capstone project, which reiterated the importance of teamwork.
"It was an amazing opportunity to connect more with my fellow intern group members," Chao says. "All of them have very different personalities, and all of them are great people."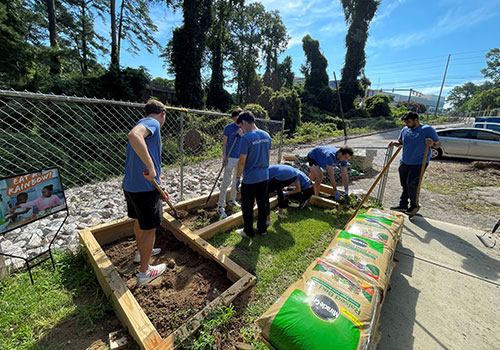 Engaging and Enriching Activities
For 10 weeks, intern activities focus on learning experiences, tools and resources to help them stay connected and challenged, including a speaker series that gives them access to senior leaders as they discuss topics such as corporate social responsibility, the economic outlook and PNC's expansion markets.
The Venture Vault competition, PNC's spin on the Shark Tank TV series, gave interns the opportunity to put on their entrepreneurial caps to develop a solution or reimagine a service or product related to the financial industry.
Additionally, interns have participated in the Inclusion and Belonging Series, which enables them to share their experiences while also learning about PNC's commitment to diversity, as well as volunteer opportunities in the communities the company serves.
"Our interns bring energy, diverse ideas and meaningful contributions to our organization each summer," says Krystal Mills, head of Campus and Diversity Recruiting. "Our internship program is truly the tip of the spear in identifying and bringing talent to PNC."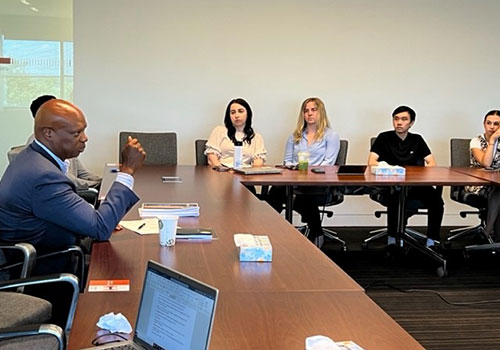 Focus on Development
The Internship Program is just one way PNC develops early career talent. Through the PartnerUp program, PNC focuses on creating opportunities for and preparing high school students seeking alternatives to the four-year-college and university path.
Several other early-career development programs offer formal onboarding, peer mentors and the opportunity to work side by side with PNC professionals in Asset Management, Corporate and Institutional Banking, Retail Banking, Human Resources and more. These programs may range from 12 to 36 months.
Stewart sees the early-career development programs as a successful means to not only attract top talent but to retain those employees.
"Starting as an intern or learning about PNC opportunities in high school classrooms through PartnerUp, yields greater retention outcomes for long-term employment," says Stewart.
He believes investing in the intern experience is an investment in PNC's leaders of tomorrow and that every moment matters when interacting with early-career talent.
"When candidates, interns and analysts connect with our people, live in our culture and give back to our customers and communities through our national Main Street approach – they know there's something special here," Stewart says. "And we don't take for granted the opportunity to be part of their career journey." 
Read more related content: