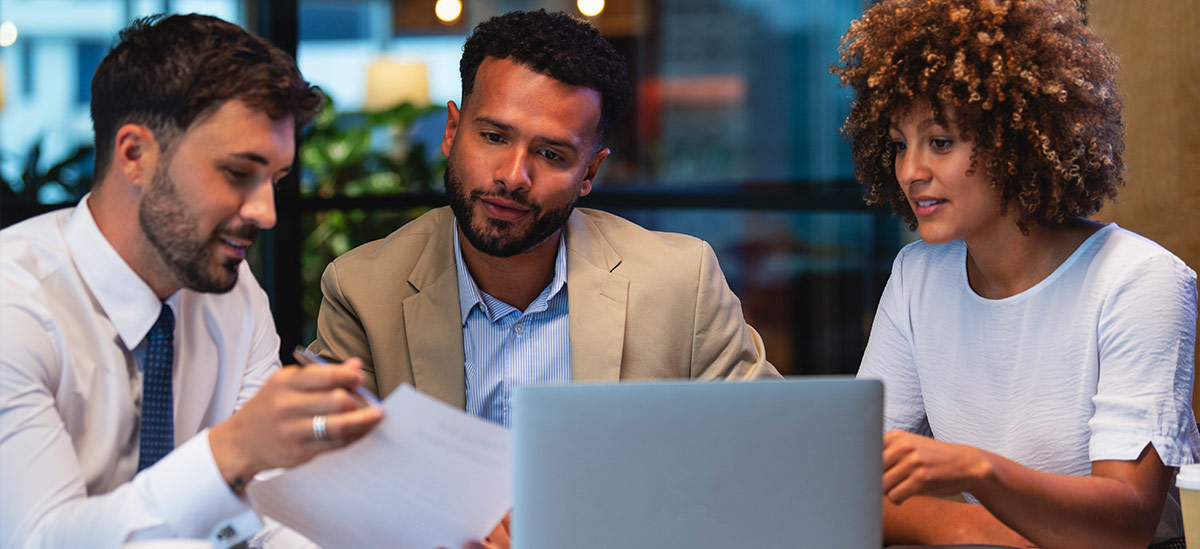 As a homeowner, much of your net worth is tied up in your home. You can borrow against your home equity (the value of the home that you own, as opposed to the value of the home that is mortgaged) to access cash for many purposes, including:
Completing home repairs or renovations,
Paying off high-interest credit card debts, and
Covering unexpected expenses, like a medical emergency or a vehicle breakdown.
A HELOC is one option for tapping into your equity to put cash in your pocket. And it comes with a few benefits over other options like home equity loans and cash-out refinances[1]. First, a HELOC allows you to borrow amounts as needed rather than taking a lump sum. This can prevent you from taking on unnecessary debt. A HELOC also allows you to choose between paying principal and interest during the repayment period or starting with interest only payments. While this can lead to higher payments down the road when the principal needs to be repaid, it makes the initial payment period more affordable.
HELOCs work in a similar way as credit cards. They act as a revolving line of credit that borrowers can charge expenses to and repay in monthly installments. But, unlike credit cards, HELOCs are secured to your home, similar to a mortgage. When you secure a loan with your home, you are using your home as collateral for the loan. This means that failure to repay the loan could result in foreclosure; the lender could seize the property to recover their losses from a default[2]. The upside of this arrangement is that lenders can offer more favorable terms, such as lower interest rates, than unsecured loans.
Standard HELOC Requirements
When lenders review your HELOC application, they first want to confirm that a few standard requirements are met. The specifics may vary by lender, but each lender has several HELOC requirements that determine your eligibility:
Amount of Home Equity
Lenders consider your home equity as a percentage of the property's value. If, for example, your home is worth $500,000, and you have $100,000 remaining on your mortgage, you have $400,000 in equity, which equates to 80% (400,000 divided by 500,000).
Specific requirements can vary by lender, but many lenders expect homeowners to maintain at least 20-25% equity. This means that your HELOC limit would not allow you to go below that equity threshold.
So, if you were to have a $450,000 mortgage on a $500,000 home, as another example, you would only have 10% equity in the property and would not meet HELOC requirements.
Credit Score
Your credit score indicates how responsibly you have used credit in the past. The higher your score, the more responsible you have been with debts.
Credit score requirements might vary depending on how much money a homeowner wants to borrow. As a general rule, lenders are likely to require a score of 620 or higher for borrowers to qualify[3].
Debt-to-Income Ratio
A debt-to-income (DTI) ratio tells a lender how much of your income is already allocated to debt payments and if you'd be able to cover the cost of a HELOC on top of any existing debt you need to repay. For example, if you earn $5,000 per month before taxes and you have $1,000 in monthly debt payments, you have a DTI of 20% (1,000 divided by 5,000).
Information and Documentation Needed For A HELOC Application
The process of applying for a HELOC is similar to the process you completed when applying for your original mortgage. You'll need to provide personal information, financial information, and information on the property.
Income Information
Proof of income is needed to confirm that the homeowner can financially afford to repay any amounts borrowed against the property. The documents needed to prove your income depend on your income situation. Here are a few examples:
Some lenders may require your most recent pay stubs showing the past 30 days of income and the year-to-date income and W2s for the past two years may be needed depending on the type of employment.
If you are self-employed, federal income tax returns for the last two years plus any K-1s are needed.
You can also use income from Social Security, pensions, investments, and rental properties to help you qualify for a HELOC. Benefit award letters, 1099s, investment statements, and signed leases can all be proof of these alternative incomes.
Personal Information
Your personal information is used to verify your identity and establish your home address and employment location. Borrowers are typically asked to provide the following:
Full name.
Date of birth.
Social Security number.
Current address. You may also be asked to provide any previous addresses from the past two years if you have lived at your current residence for less than two years.
Current employer. If you have been with your current employer for less than two years, you may also be asked to list any other employers from the past two years.
Contact information for your employer. This information may be used to confirm your current employment status with your supervisor or human resources department.
A government-issued photo ID. A state identification card, driver's license, U.S. passport, or U.S. military identification could all be acceptable forms of ID.
Property Documents
Your lender may need a few documents about the property you plan to borrow against. These include:
A current mortgage statement. The mortgage statement shows valuable information about the current monthly payment amount. No mortgage statements are needed if you own the property free and clear.
The current year's property tax information. If paid from an escrow account, this information may be on your mortgage statement. However, if you pay the taxes directly to your local tax collector, you can find this information on a tax bill or assessor's valuation notice. This information is needed to confirm that there are no past-due taxes and determine the home's annual property tax liability.
The homeowner's insurance declarations pages. The declarations pages, showing the premium and coverage amount, are used to confirm that the property has adequate insurance coverage.
Additional Property Documents Needed Under Certain Circumstances
Special circumstances could require additional documentation relating to the property. For example:
If the loan request exceeds $500,000. You may need to provide your title insurance policy from the most recent mortgage. Title commitments may not be accepted.
If the property is in a flood zone. You may need to provide the flood insurance declaration.
If the property is a condo. You may need to provide the master insurance policy for the condo association.
If the property is in an HOA (Homeowner's Association) or PUD (Planned Unit Development). You may need to provide the most recent HOA or PUD statement.
Additional Documentation That Could Be Requested
In addition to the information and documentation outlined in the sections above, your lender might request additional documents applicable to your unique situation. These documents could include:
A current tax return extension. If you have filed an extension on your annual tax return and don't have the finalized return available yet, your lender may ask to see a copy of the extension.
A trust agreement. A copy of the trust agreement could be requested if the property is held in a trust.
A 30-day payoff statement. In some cases, the full payoff amount of your current mortgage is not available on your mortgage statement. In this case, you can request a copy of your 30-day payoff statement from your mortgage loan service provider.
A power of attorney. If you are acting on behalf of the property's owner of record, you may need to have a power of attorney recorded in the same county as the property. This document confirms that you are authorized to take legal action on behalf of the property owner.
Two years of personal federal tax returns. Your federal tax returns can help clarify any questions about income. If your federal tax returns are requested, include all schedules that are part of the returns.
The Bottom Line
If you need to tap into your home's equity to access cash, a HELOC could be a feasible option. With this list of HELOC requirements, you'll be ready to fast-track your HELOC application. Learn more about the benefits of a HELOC from PNC Bank, and apply for your line of credit today.
---
The property securing the CHELOC must be located in a state where PNC offers home equity products. PNC does not offer the CHELOC product in Alaska, Hawaii, Louisiana, Mississippi, Nevada and South Dakota.