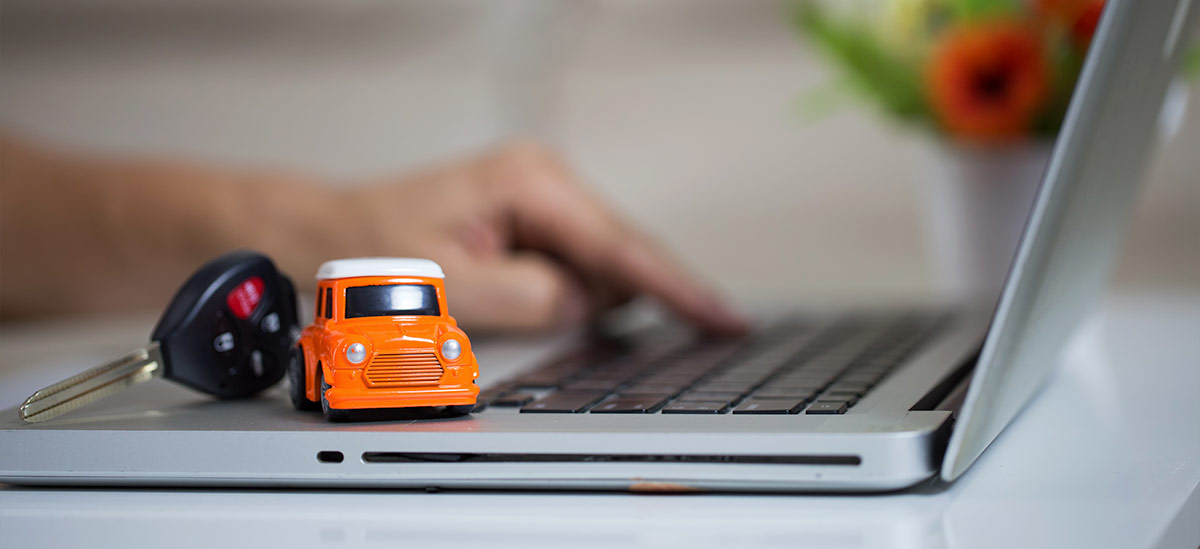 A few years back, purchasing a new or used vehicle was a tedious and time-consuming process, often requiring physical visits to several dealerships. Today, advanced technology has revolutionized the car buying process, enabling buyers to complete much of the transaction online without leaving their homes.
Online new car sales in the US skyrocketed from 2% to nearly 30% in 2020[1]. This upward trend has continued, with consumers spending over $75 billion annually in the global automotive e-commerce market [2].
Buying a vehicle online can be easy, but make sure you craft a solid plan before jumping into anything. Thorough preparation can help you get the best deals while minimizing any risks with large e-purchases.
We can help get you started with this step-by-step guide on how to buy a car online.
What Are the Steps to Buying a Car Online?
The following are eight simple steps on how to buy a car online:
1. Set a Budget

A budget helps establish your purchasing ability. It sets a spending limit so you can compile a practical list of potential vehicles. Whether you're planning for a one-off cash purchase, car finance, installment plan or personal loan, make sure to capture the total cost of ownership within the budget—including any interest payments.
You should also consider related charges, such as:
• Shipment cost
• Fuel
• Insurance
• Maintenance
• Parking
2. Consider Pre-Approval

When it comes to vehicle financing, going the extra mile can ensure you are in control of negotiations. Before approaching an online car dealership, consider getting pre-approved for an auto loan. A loan pre-approval estimates your spending limit, interest rates and potential loan terms.
Pre-approval also gives the dealers a benchmark deal in case they are the ones to finance your purchase. You can get a pre-approved financing deal online without visiting any lender. Simply contact your bank or credit union on their website or over the phone and request to be pre-approved.
3. Research the Vehicle You Want

Create a short list of potential vehicles, and research each one thoroughly to determine whether it meets your needs. You can start with the manufacturer's website to get a feel of what each car offers, then read reviews. Some reputable automotive review platforms like Edmunds, JD Power and Kelley Blue Book offer valuable insights that can inform your purchase decisions.
While researching, focus on each model's standard features, trim level and other crucial factors. You can also take a virtual tour of the car's exterior and interior.
4. Search Inventory

Search various car inventories to locate the ideal model and get a price quote. A car finder tool can find local dealers that stock the specific models you're looking for. Once you've located the individual dealer, use their website to get more details about the available vehicles. If you can't find a specific model, contact the dealer to determine if it's in an upcoming delivery.
5. Negotiate Your Offer Online

After making an informed selection, it's time to negotiate a price that both parties deem equitable. Call the dealer and try to work out a lower price than the one indicated on the quote. Let them know you have been in contact with a few other dealerships and will buy from them if they offer a better price. Remember: success with online car negotiations depends on your preparedness.
In addition to researching features like the make, color and trim level, compare various dealer offers for that particular model. Approaching the negotiation process from an informed standpoint puts you in the perfect spot to nail down a favorable deal.
6. Schedule a Test Drive

Most aspects of the car purchase can occur entirely online but test-driving the vehicle can provide insights not available on a website or virtual tour. For example, a test drive helps you decide if the car has smooth handling and comfortable seats.
Schedule a test drive at the dealership and confirm ahead of time whether that specific vehicle is in stock.
7. Complete the Paperwork

You may need to visit the dealership to complete the sale physically. Before picking up the car, ensure you have complete paperwork, which might include:
• Driver's license
• Proof of insurance
• Form of payment
Buying a vehicle through dealer financing might require extra documents, such as:
• Proof of identity
• Loan pre-approval application
• Proof of income
8. Pick up the Car or Get It Delivered

Now comes the fun part: collecting the vehicle or getting it delivered to your doorstep. If you're purchasing from a dealer's online sales department, contact them directly for information about picking up the car. While some dealers require in-person signing before handing over the keys, others may ask for signatures after leaving the vehicle at your home or workplace. Either way, here are some tips to follow when signing:
• Read through all the documents before you sign to ensure they are accurate and complete. Don't sign anything incorrect or unfinished.
• Ensure the papers match the deal you negotiated online.
• Ask questions if you are unsure about anything.
• Feel free to politely decline the offer and find another dealer if the price quotes have changed.
Buy Your Favorite Car Online Today
Buying a car online may save time and money—and it can help you avoid the sales pitch from dealers and the stressful face-to-face negotiations. Just make sure to do your homework before purchasing. With the steps above, you can get the best online deal that provides value for your money.
---
Are you looking to refinance your auto loan? Consider PNC Bank. We provide a wide variety of finance options for new or used vehicles, including refinancing. Visit our website to learn more about how to refinance your car with us.