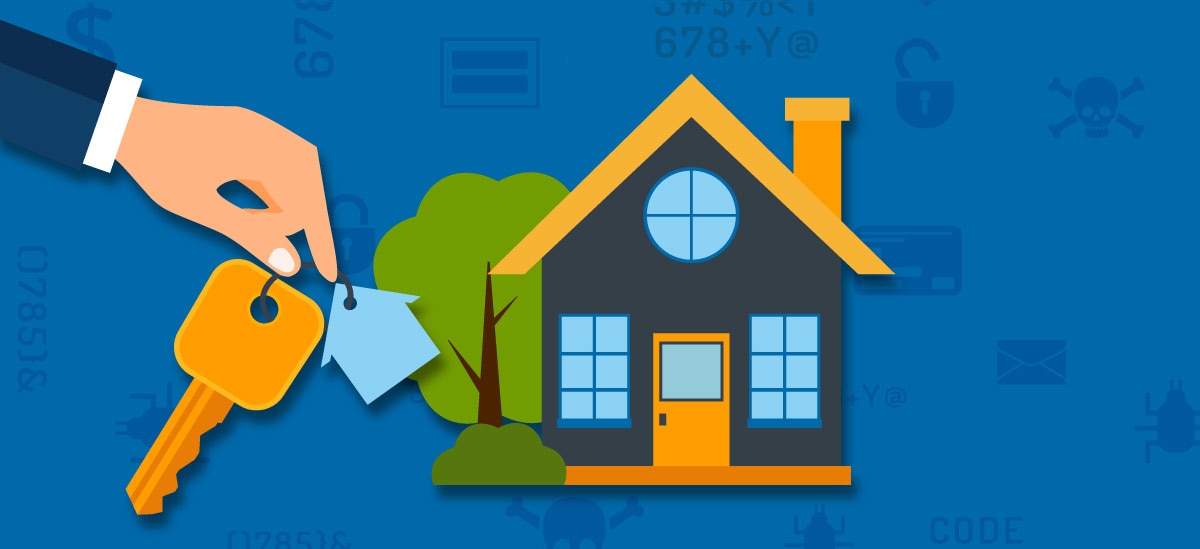 In the digital age, it is a lot easier to find worthy potential rental properties than it was back when people relied on newspaper classified ads and word of mouth.
Unfortunately, some people attempt to subvert that convenience and bounty for their gain—and prospective tenants face the genuine danger of getting burned.
But, with a bit of knowledge, it is possible to protect yourself from the scammers and get yourself into the right property—for real.
HOW DOES A RENTAL SCAM WORK?
Rental scams occur almost exclusively through online listings. Perhaps the contact information for an official listing is hijacked. Or, a property is created out of thin air. Or, ownership of a vacant vacation home orforeclosure is made up.


In some cases, the perpetrator has found a way to access and/or copy a lockbox key. Having a copied key may allow them to arrange an illicit property walkthrough to help perpetuate the con that the rental listing is legitimate.


Once trust is secured, the fraudster solicits an application fee, the first month's rent, or a security deposit from a potential victim. And once that money is in hand, all contact ceases.


Just like that, your rental—and a significant portion of your savings—disappears without a trace.
HOW CAN I RECOGNIZE A RENTAL SCAM?
Warning signs of a rental scam may include:
A listing contact who will only communicate via email or instant messaging service.


An insistence on payment in cash, wire transfer, or gift cards rather than by check.


A landlord who is willing to enter into a lease agreement with no tenant background/credit check.


Rent is unusually low for the market



Property photos have a watermark from the MLS (Multiple Listing Service) used by legitimate real estate agents


Ambiguous rental listing details.
 


WHAT ARE THE IMPLICATIONS OF A RENTAL SCAM?
Those who fall victim to a rental scam can lose more than the initial payment. They will have lost time and resources required to not only bounce back from the fraud, but also to restart the process of finding, securing, and moving into a legitimate property. If your budget was tight before you were victimized, such a crime could set you back months or even years.
Worse, the crime can continue to impact your financial life. If you submitted a background or credit check, personally identifiable information would have been compromised, increasing the likelihood of identity theft-related fraud in the future.
HOW CAN YOU REDUCE THE RISK OF A RENTAL SCAM?
While the people who commit these crimes are crafty, they often have also been honing their cons for a long time. To reduce your risk of falling for a rental scam, you'll need to be proactive and on top of your game.
Here are some tips on how to be proactive against potential scams:
Conduct an online search of the property. Check for listings across multiple websites. Ensure that the property, landlord, and contact information is consistent.
 
Search the local county recorder's website for inconsistencies between the official property records and the rental listing.
 
Request the terms of the lease agreement in writing, including fees, rent, and maintenance arrangements.
 
Get a copy of the lease agreement, signed by both the lessor and the lessee.


 
Search rental rates for the property's location, ensure the requested rent is reasonable.



Conduct online image searches of the property photos, noting any inconsistencies found in the property or owner information. Check images for MLS watermarks or appearances in MLS listings.


Unless circumstances prevent, insist on physically touring the property before entering into any agreements with or sending payment to the property owner.
 
Do not send any payments in the form of cash, wire transfer, or gift cards.
DON'T GO IT ALONE
For more information on this and other ways to protect both your personal and financial information, visit pnc.com/security.