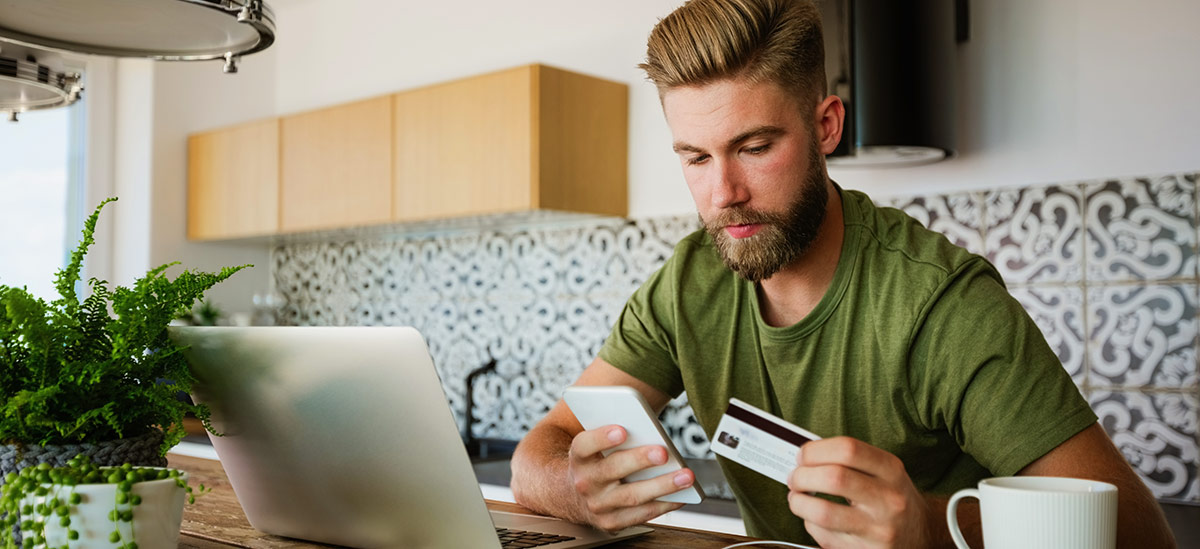 When it comes to your money, you try to do everything right: stick to your budget, save for emergencies and goals, build your credit score — basically, position yourself for a strong financial future. It's increasingly important that you have a strong plan in place to protect yourself from identity theft. Posing as you, criminals may help themselves to any assets they can get their hands on, from your bank accounts to your credit history. The risks to your finances, credit and reputation can be great and long-lasting. That's why it's so important to understand it and prevent it from happening.
What Is Identity Theft?
Identity theft is a crime. It means that a bad actor illegally gets access to your personal information and pretends they are you for financial gain. Once a criminal has your information, they can use it in as many ways as their imagination will allow. Here are just a few examples:
Withdrawing cash from your bank account
Making unauthorized purchases with your debit or credit cards
Applying for loans, or new credit card or bank accounts, in your name
Filing a fraudulent tax return in your name to receive a refund
Using your health insurance to get medical care
What Personal Information Is Susceptible?
All personal identification information (PII) is susceptible but keep a special eye on unique information that might help an identity thief to target you:
Social Security number
Phone number
Date of birth
Credit card and bank account numbers
Driver's license or passport number
Insurance IDs
And more
What Are Some Signs that My Identity May Have Been Compromised?
The sooner you recognize potentially fraudulent activity, the sooner you can take steps to shut the identity thief down. Here are some red flags to watch out for:
Your credit card bill includes charges for purchases you didn't make.
Your bank statement includes withdrawals you didn't make.
A credit application or loan request you submitted is declined, despite your solid credit history.
A collection agency calls you about a debt that isn't yours.
Your creditors alert you to suspicious activity.
How to Help Prevent Identity Theft
Fortunately, there are a variety of relatively easy actions you can take to help prevent identity theft.
Password-protect your mobile devices. Yes, you are careful handling your devices in public, but accidents happen. If someone else should happen to pick up your phone or tablet, you don't want them to have easy access to all of your information.
Use strong passwords and two-factor authentication. Choose a unique password for every account and website. Follow their guidelines for password strength, change your passwords frequently and use a password manager to keep track of your login credentials. When possible, sign up for two-factor authentication as well for an extra layer of security.
Use a secure Virtual Private Network (VPN) every time you use public wi-fi. Unsecured computer networks, such as those found in libraries, student centers or other public places, make it easier for others to hack your personal information. Do any public browsing through a VPN if you have access to one or choose the strongest security settings possible and be selective about any information you transmit.
Sign up for fraud alerts. Enable fraud alerts on your debit and credit card accounts, and any other financial accounts, so you will receive an email or text message any time suspicious activity occurs. These alerts flag transactions that look out of place for your account. Often you can either authorize them or report them as fraudulent.
Learn about common scams to avoid becoming a target. Being aware of the latest scams can help you protect your information. Read about phishing and smishing, online shopping fraud, romance cons and other common scams.
Monitor your account activity and credit report. Monitoring your bank statements, credit card bills and credit report can help you identify suspicious activity and resolve it quickly. Report any questionable activity to the related institution immediately and follow their advice for next steps. Visit annualcreditreport.com to obtain a free copy of your credit report.
How to Report Identity Theft
If you become a victim of identity theft, contact your financial service provider immediately to let them know your identity has been compromised or stolen. Also contact the Federal Trade Commission at IdentityTheft.gov. Reporting your experience not only documents that someone stole your identity, but also provides you with access to tools for creating a personal recovery plan.
Want more information about identity theft? PNC's Identity Theft Protection FAQs may help.