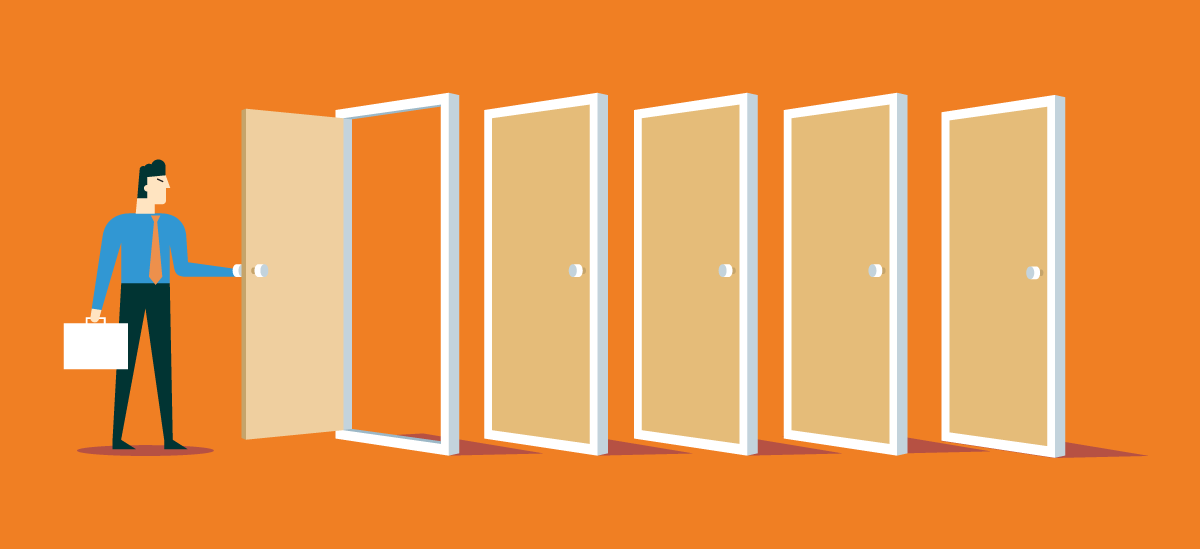 .
If you want to really build on these successes and take your short- and long-term goals from dream to reality, however, you'll need to lay a strong personal finance foundation.
These five early-career money moves can help…
1. Start with a budget
You wouldn't head out on an epic road trip without a map—or at least a map app!—so as you embark upon this journey to a brighter financial future you're going to want to have the equivalent on hand: A budget.
Sound daunting? It doesn't have to be. Just follow this simple formula:
Total up your income for the month, using your pay stubs or direct deposit statements.
Make a list of everything you spend money on each month.
Subtract the amount of money you're spending from the amount you earn each month.
If you want to take things to the next level, a online banking tool such as PNC Virtual Wallet® can help you stay on top of your spending, grow your savings, keep track of monthly bills at a glance, and more.
2. Review your benefits at work
If you have an employee benefits package at work, take the details.
For example, do you have access to health insurance benefits? Short-term disability insurance? Life insurance? A Health Savings Account, which offers tax-deductible contributions, tax-deferred growth, and tax-free withdrawals for qualified health care expenses? Or a Flexible Spending Account, which allows you to set aside pretax dollars for health care expenses each year? Student loan or tuition reimbursement?
Be proactive. Don't leave anything on the table. Remember, your company's human resources department is there to help you navigate these benefits and perks. And always weigh the cost against the value of the benefit. If, for example, you have health insurance then your employer likely deducts the cost of premiums from your paycheck, but you may be responsible for co-pays or deductibles out of pocket.
Also, use this helpful IRS calculator to determine your accurate tax withholding status—and to avoid receiving a bill rather than a refund on Tax Day.
Next, check for gaps in your benefits. For example, if your company doesn't offer life insurance, you may want to seek out a policy on your own while you're young and healthy to lock in the lowest premiums.
3. Get a jump on retirement planning
Here are a few important questions to ask when it comes to your company's retirement plan:
If my employer offers a 401(k) or similar plan, am I enrolled automatically as a new employee?
Does my company offer a matching contribution?
What percentage of my salary am I currently allotting to the plan? (At a minimum, you should contribute enough to get the full company match, if one is offered.)
What are my investment options within the plan? What fees are associated with each?
If your employer doesn't offer a retirement plan at work or you'd like to save more, a traditional or Roth individual retirement account or IRA CD can offer a tax-advantaged way to invest for the future.
4. Create your debt payoff plan
If you have student loans or other debt, it's time to tackle those balances now that you've got a regular check coming in.
With student loans, you may want to consolidate multiple federal loans into a single loan at a fixed interest rate or explore how refinancing could help you lower your interest rate—and pay off that reduced long-term balance faster. The caveat? Private student loans require good credit to qualify, which may necessitate having a cosigner.
A few other debt reduction tips:
Automating your student loan payments may secure you a discounted interest rate.
Making biweekly rather than monthly payments equates to one full extra payment per year.
Use "found" money—such as tax refunds, salary bonuses, those savings bonds your grandma bought you for your birthday years ago, the stocks your parents gifted you for Christmas, etcetera—to pay down the principal on your loans in a lump sum.
5. Build your emergency fund
Integrating a "rainy day" fund line item into your budget can be just as important as saving for retirement or paying off debt, protecting you and your finances from emergencies and unexpected expenses that might otherwise knock you off track.
Protip: A savings account can keep your savings readily accessible while also potentially earning interest. And with PNC Virtual Wallet you can easily schedule automatic savings deposits from your check each payday.
Taking control of your finances as you start your career should be exciting, not intimidating. If you're ready to take the next step, contact PNC today to schedule an appointment for financial planning advice on how to navigate money in your 20s.