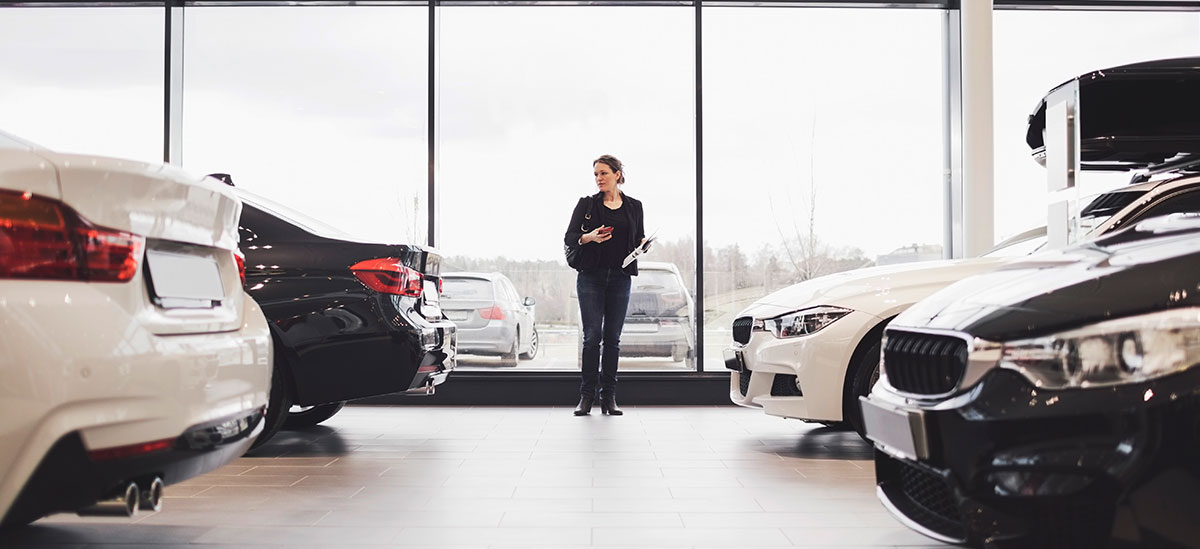 Buying a car is a major decision and one of the most expensive purchases you will make in your lifetime. Can timing your vehicle purchase right save you money? Buckle up—on this page, we'll help you answer the question: "When is the best time to buy a car?"
What Time of the Week Is Best to Buy a Car?
To answer this, we'll start by talking about one of the more challenging times to buy a car, and that would be the weekend. With most people off of work on Saturday and Sunday, dealerships are usually at their busiest.
If you're just browsing, this doesn't make too much of a difference. But when you're ready to buy and need the attention of a salesperson, you should consider going on a weekday. Typically, Monday will be the slowest because the vast majority of the labor force is heading back to work.
What Time of Day Is Best for Buying a Car?

While arriving at the dealership at a certain time of day won't necessarily save you money, it can help you to have a more pleasant experience. You may want to avoid common lunchtimes, like from noon to 1 p.m., and the last hour before closing.
Extending this courtesy to your salesperson may put you in a better position to negotiate and reach a fair deal.
When Is the Best Time of Year to Buy a Car?

There are two key opportunities to look for when shopping for a car. Those are holiday sales and quota deadlines. We'll elaborate more on each below:
Finding Holiday Sales

You've probably noticed how dealerships in your area send out advertisements around major holidays. Dealerships do what they can to move cars and boost numbers for these events. Keep an eye out for rebate offers and special pricing around the following holidays:
• Presidents Day (3rd Monday of February)
• Memorial Day (Last Monday of May)
• Independence Day (July 4)
• Labor Day (Beginning of September)
• Black Friday (Friday after Thanksgiving)
• New Year's Eve (December 31)

Quota Deadlines

Being a car salesperson is like any other job and there are certain goals that have to be reached. The difference is that many car salespeople work on commission, meaning that if they sell enough cars they stand to receive additional compensation quarterly or annually. This could mean that at the end of a quarter a salesperson behind their quota will be more willing to negotiate and talk to management about options to lower pricing for you, the buyer.
Here are the dates to watch if you want to try to take advantage of quota deadlines:
• March 31 (End of Q1)
• June 30 (End of Q2)
• September 30 (End of Q3)
• December 31 (End of Q4)

Is 2023 a Good Time to Buy a Car?

Are car prices expected to increase in 2023? Let's look at a few major factors impacting the automotive market this year.
Inflation
It feels like things are getting more expensive doesn't it? Well, unfortunately, they are and a lot of that has to do with inflation. The worst inflation we've seen in 40 years[1] in fact. But what does this mean and how does it relate to buying cars? Let's look at an example.
The year is 1960 and you just spent $2,200 to take home a new Chevrolet Corvair. Adjust for inflation[2], and that amount has the purchasing power of over $21,000 today. Now maybe this example is a little far out for some readers, but, using the same tool, let's compare the price of what you might've paid for a vehicle in 2020 to what that same money is valued at today.
Value of 2020 US Dollars today
$25,000 in 2020 is equivalent to $28,851 in 2022

You get the same exact vehicle, but now you have to pay an extra $3,851 for it.
Global Microchip Shortage

Perhaps you've seen the phrase "temporary semiconductor shortage" before? Like the rest of the world, the automotive industry has been heavily impacted by the global pandemic. While this has meant fewer workers making vehicles the biggest setback has actually been this microchip shortage.
Despite a number of new factories being opened by established technology companies experts have no clear answer as to when things will level out. The consensus seems to be that it may continue through 2023[3] and even last into 2024.
What Does This All Mean?

There are two ways to look at the factors above:

• Reactive - Seeing rising inflation rates and a major imbalance between supply and demand, one sensible reaction would be to buy while you can. Perhaps you're not getting the best deal right now, but at least you have something to drive in the midst of challenging times. On top of that, if things continue to spiral negatively, you may save money buying now rather than waiting.

• Hopeful - Some industry experts believe this is a short term situation[4] and should be resolved before the end of the year. If that's the case and things start to reset then your patience could save you a lot of money.
No one has all the answers as to which approach is best. Consider your car buying needs along with your financial situation, and then research your options to make an informed decision.
Is Now A Good Time to Buy a Car?

While we've identified a few tips to help you get more attention from salespeople or to shop during the biggest sales, the bottom line is this—there is no "right time" to buy a car.
At any time of year, if you need a vehicle and you find a good price that fits your budget, consider making the purchase. Sometimes waiting around for that perfect moment can pay off, but other times it just lets an opportunity slip by. As an informed consumer, you can make the decision that best meets your needs.
---
To learn how PNC can help you on your vehicle-buying journey, visit our auto lending page