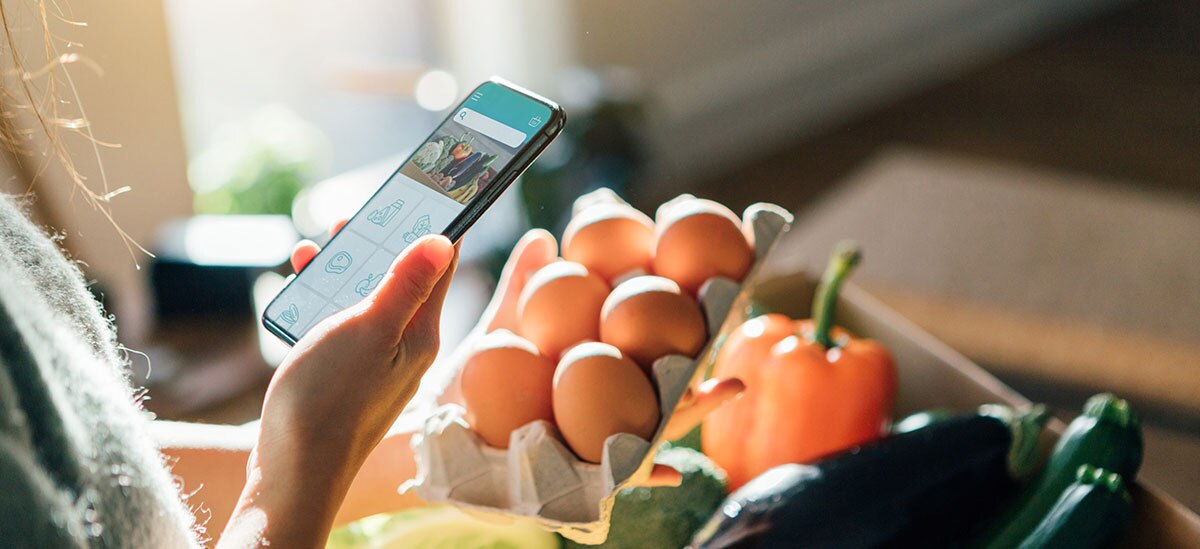 The novel coronavirus continues to impact every corner of the communities that PNC serves. During these unprecedented times, small business owners have felt the impact both personally and professionally as the health, safety and wellbeing of their customers, employees and families are at the forefront of their mind, in addition to the health and longevity of their business.
While these are trying times for many across the globe, the resiliency of small business owners continues to inspire us and give us hope for the future.  For example, many businesses have innovated the way they deliver their products and services in a matter of days (or even hours) to ensure they can still provide an outstanding customer experience in spite of the challenges they face.
We've compiled a few ways that small businesses, like yours, can navigate these uncertain times while preparing for better days ahead.
1. Offer New Payment Options
Cash is no longer king. Today, consumers and small business owners alike prefer not to handle bills that may contain germs. Fortunately, there are several easy-to-use options available that not only provide peace of mind but can help increase convenience and security. Why not try:
• Payment processing through your website. Many stores (and most restaurants) are relying on curbside pickup or delivery to maintain social distancing. By having a reliable payment option on your website, customers can complete their transactions before they even get to your store. Learn More.

• Portable payment solutions. Now is the time to consider modernizing point of sale systems. Now, more than ever, customers will appreciate the convenience of swiping their payment from the comfort and safety of their vehicles. Cloud-based options, that allow you to manage inventory and receipts, can help you streamline your payment processes. Learn More.

2. Communicate With Your Employees
Most of us don't realize how much we miss our colleagues until we can't see them on a daily basis. As a small business owner, it's important to take on the roles of cheerleader and connector, in addition to a leader.
• Check-in regularly. Whether it's through email, a messaging app, or phone or video conferencing. You might even hold a teleconference at lunch or happy hour to instill the camaraderie that many crave these days.
• Communicate your plan of action. If you do need to close your doors temporarily, make sure you clearly communicate your plan so your team doesn't feel left in the dark.
• Above all, be honest and keep the team updated on changes as they arise.
3. Continue Marketing, Even if it's a Challenge
When money is tight, the marketing budget can look like an easy expenditure to slice, but arbitrarily cutting it can be a mistake. After all, you want your customers to know where to find you now and in the future. However, you definitely want to optimize it. Here are some tips for maximizing every dollar:
• Do a deep dive into how your target audience's behavior is changing. Are they pivoting to "needs" vs. "wants?" Or are they looking for simple pleasures that you can entice them with? You want to meet them where they are.
• Track and analyze all your marketing vehicles. With conditions and regulations changing daily, social media can be a great way to stay in touch and offer the most up-to-date information on your company's available goods and services. Also, remember that consumers are hungry for information these days, so consider creating and distributing educational content through your blog and email newsletters. Digital media offers a benefit beyond immediacy; it's easy to track conversion to see which platforms deserve your resources, so make sure to test and tweak on an ongoing basis.
• Focus on existing customers. While attracting new customers is always important, consider focusing your limited efforts on the ones with whom you already have a relationship. Offer promotions and other perks to keep their business and reward their loyalty.
4. Lean into Innovation
Many small businesses have moved their products and services online or offered curbside, to-go options in the wake of COVID-19. While this may be a temporary solution for some, it has many small businesses reimagining how they can improve or streamline their new processes for the future. If you haven't already, consider the following pivots:
• Focus on products and services your customers need now. For example, promote supplies that make working at home more accessible or more fun, or offer online courses to help newly remote employees be more productive and successful.
• Go virtual. Take your fitness classes online or offer to do video consultations with customers, rather than face-to-face.
• Offer take-home kits to boost your cash flow. Your customers will love you for providing activities they can share with antsy kids. For example, bundle ingredients for a pizza-making or cookie-decorating kit or assemble supplies for crafts or hands-on games.
Talk to your PNC Business Banker about more ways you can help streamline your business to thrive in uncertain times.