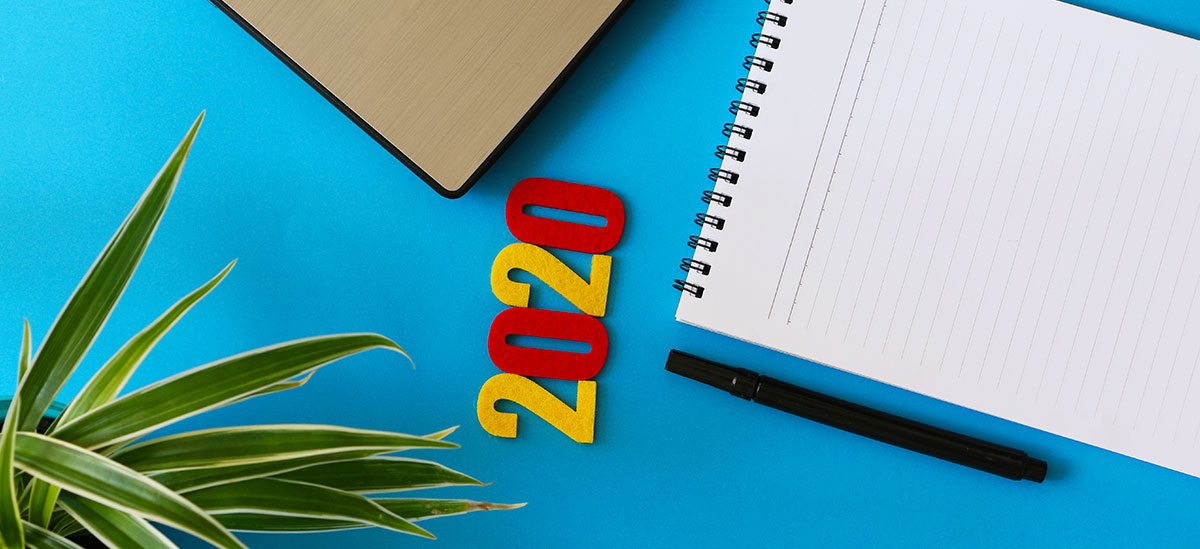 Have you made any New Year's resolutions yet? While many people focus on their personal life—building an emergency fund or committing to healthier habits, it's likely your small business could benefit from resolutions, too.
Here are seven financial resolutions aimed at growing your business that any small business owner can tackle.
1. Track your expenses to manage cash flow better.
It's hard to cut back when you don't know where your dollars are going. But, when you take a good hard look at your spending, you're bound to find unexpected ways that funds have been seeping out, from subscriptions you no longer need to sky-high energy bills. Diligently tracking your expenses allows you to more easily find areas where you can cut back and hardly notice. Check with your bank to see if they have a mobile app that can automate your expense tracking.
2.  Delight your customers so you can grow your business.
Most small businesses pay lip service to stellar customer experience, but are you genuinely delivering? Your clients want to feel special, and a little appreciation can go a long way. This year resolve to spend a few minutes each week sending a thank you note or customized email to customers. They'll be surprised and impressed with the personal touch—and ideally will show their appreciation through referrals or positive reviews.
3. Up your marketing game to expand your reach.
Shaking up your marketing strategy is one of the best ways to attract new customers and further build relationships with existing ones. If most of your customers are on social media, try a new channel to reach fresh followers or repurpose your existing content in new ways. Or, if you find most of your B2B customers on LinkedIn, make a point to boost your engagement by sharing others' statuses more regularly.
4. Commit to professional development since upskilling will help you thrive.
Small business owners are usually so busy running their enterprise that they don't even think about their development. But today's world moves fast, and successful business owners have to commit to keeping up—or risk falling behind. Consider becoming more ingrained in your industry by attending a conference where you can network while learning about the latest developments or polishing your management acumen, social media know-how, or another skill through an online course.
5. Delegate routine tasks to free up time for strategy. 
Small business owners are used to wearing many hats, and it can be hard to justify paying someone else to do a job you technically may be able to do yourself. But often, these tasks cluttering up our to-do list aren't the ones that make the highest and best use of your time and skills. Think of the relief you'll feel when you free up time by delegating paperwork or initial research to a virtual assistant or sit with a business banker who can identify the products and services that will allow you to run your business smarter.
6. Take time for yourself.
Manage your stress by taking "you time" every day, whether it's taking a yoga class, indulging in reading just for fun, or listening to an inspiring podcast. Don't forget to take a vacation to unplug and recharge; you'll be glad you made this a priority when you come back refreshed—and ready to make a more significant impact.
7. Give back to make a difference.  
Whether you decide to donate your time or goods and services, committing to a charitable cause will have long-lasting effects. Consider that nearly 85% of consumers believe it's essential for a company to support charitable causes. Social impact initiatives can help you attract top talent, too: One survey found that 90 percent of respondents believe companies who sponsor volunteer activities offer a better overall working environment. Now that's a financial resolution guaranteed to have a positive effect on everyone involved!
Want to know more? Visit our site today or talk to a PNC Business Banker to learn how PNC's products and services can help you meet your financial resolutions