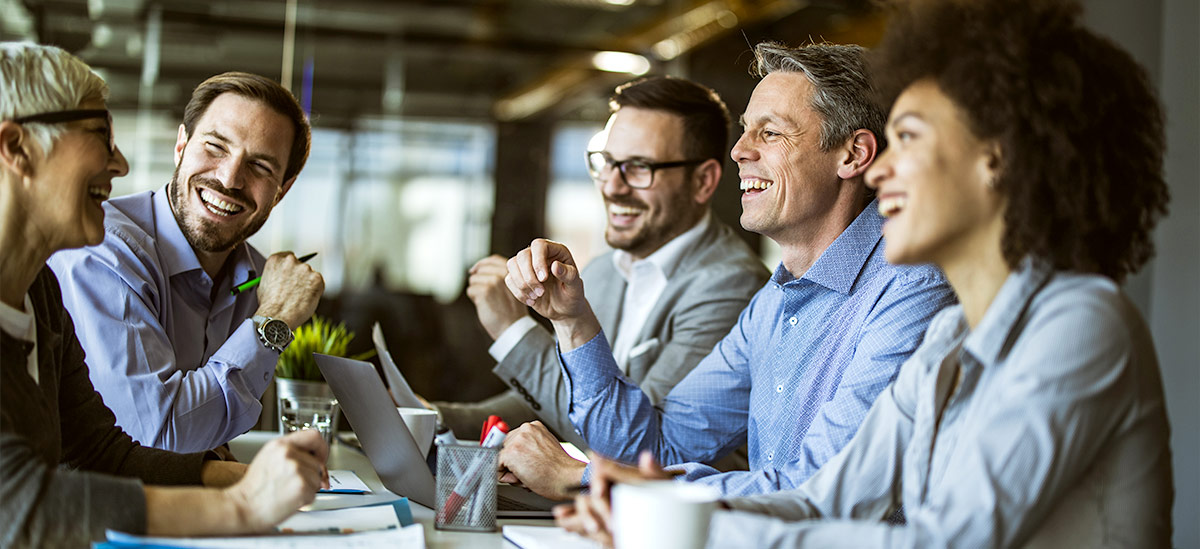 The past few years have seen a battle for talent among employers, where job openings have surpassed the number of workers to fill them. In a tight race for the best employees, businesses need to think strategically, including tailoring their benefits offerings to the modern needs of workers. As work-life balance has evolved, employee desires have, too — they are prioritizing their values and want their workplaces to rise to the occasion and meet them. 

As prospective employees continue to expect more from potential employers, here are nine benefits that can help you win the race for top talent.
1. Flexible Work Culture
Today, an increasing number of workers are saying goodbye to the traditional 9 to 5, five-day-a-week structure. In some cases, they're working non-linear days,[1] during which they make their own hours to best fit their lifestyles; some are even moving into companies that offer four-day work weeks.[2] Many simply want the ability to be flexible.
Whatever their personal arrangements, workers desire to manage their own time at work, especially in an increasingly remote and hybrid work environment, where they are not in an office five days a week. Workers are actively seeking environments where they are trusted to balance the responsibilities of work and personal life, and in a culture that stays nimble and responsive to their needs as their lifestyles evolve.
As much as workers are gravitating toward accommodating organizations, flexible work is a win for employers, too. Research shows that flexible work boosts employee productivity,[3] as well as work-related well-being and job satisfaction.[4] More than anything, however, a flexible-work benefit shows candidates you have a company culture built on employees who are respected and trusted to manage their own workloads successfully.
2. Remote and Hybrid Work
Just as flexible work has become more common since the pandemic, so too has remote working. Even as many organizations have returned to full-time in-office work, a significant number of employers have chosen to continue to offer hybrid and remote working options for their employees.
These arrangements are one of the top desires for workers. Some surveys show many workers would consider leaving employers who did not provide some kind of remote or hybrid arrangement, and others would not even apply to jobs that require five days in the office.[5] This is why it's crucial for employers to consider adding remote or hybrid options in their benefits packages. 
Just like flexible work, remote and hybrid work helps employees manage their workloads in a way that best suits their lives and the places in which they want to work. 
3. Family Benefits
Many workers have caring responsibilities that are central to their lives, such as taking care of children or elderly parents. Family-centered benefits have always been important to employers, but more than ever, employees want comprehensive family coverage.
One particular area where workers are requesting more support is childcare. This can include onsite childcare, childcare subsidies, extended and inclusive parental leave, flexible spending accounts, and more. An increasing trend is a strong employee desire for family-planning support, which includes fertility benefits and support for adoption and surrogacy.[6]
A supportive culture for caregivers is also essential, both in person and remotely. Businesses that go above and beyond to provide a supportive environment for parents, such as flexible working and understanding of rigid childcare schedules, will reap recruitment rewards.
4. Insurance Benefits
Full-time employees have come to expect strong insurance options from employers. This includes medical, dental, and vision insurance. Many also want the option for health savings and flexible spending accounts, preventive care, and modern offerings such as telehealth access. 
Some employers are also extending benefits options to part-time and contract employees, too, in order to strengthen their recruiting. Yes, offering health insurance may be expensive for some employers. But it's an investment that's worth it, as employees are more health-conscious than ever and want to plan for their current and future well-being.
5. Mental Health Support
Wellness programs existed before the pandemic, but as stress levels spiked and well-being fell during the pandemic,[7] an increasing number of employers are offering mental health support in their benefits packages.
In some cases, this means providing access to online therapy portals and talk therapy apps, or fitness subsidies. Other employers are offering on-site benefits, such as group yoga and meditation, or even dog-friendly offices. Employees want these kinds of support — and are looking to their employers to provide them.
Offering these benefits is only one part of the puzzle, however. Some data shows that only a minority of employees take advantage of these mental health services,[8] so employers must also create a culture in which employees feel empowered and safe to utilize them.
6. Retirement Planning
Retirement plans, such as a 401(k), can be attractive options for prospective and current employees. Data shows a staggering number of people are behind on their retirement savings,[9] so financial support from employers can be crucial for recruiting and retention, as workers are eager to better secure their futures.
Many employers are now choosing to take retirement planning benefits a step further, with initiatives like 401(k) matching programs. Under these programs, employers match the specific amount employees make to their 401(k) to help them grow their nest eggs faster. 
This is a boon for employees, but employers can also reap the benefits, as they can recoup tax benefits for its matched contributions.
7. Student Loan Assistance
More than 43 million people hold student debt, with average balances in the five figures.[10] As a result, student loan repayment assistance can be an attractive draw, especially for companies that rely on employees with higher degrees, or who are in a stage of continuing education. 
Graduates who feel overwhelmed by their student loan repayments will put a higher value on employers who can reduce their repayment balances each year.
8. Company Equity
Equity and stock-option packages, which give an ownership stake in the business to employees, are becoming an increasing draw for workers. Popular in industries including technology, and common in startup organizations, equity packages can be an effective way to attract specialized talent. 
Offering shares could increase the appeal of your benefits packages, and providing vesting schedules over many years may help breed employee loyalty.
9. Career Development
Great workers want to grow in their roles — and will often leave their jobs if they don't have the opportunity to flourish. That's why some candidates look for career-development opportunities as part of benefits suites.
These benefits can take many forms. For instance, workers who want to grow their leadership skills will often look for mentorship opportunities and advancement programs. Other prospective employees may want an opportunity to continue their education, upskill, and keep up with evolving technology through partnerships with online-learning platforms or local trade schools. 
One way employers can furnish this development is with both internal organizations, as well as including education stipends for workers to use on learning and development. This is a specific budgeted amount for each employee that empowers them to decide which resources to spend on their own development. As employees grow their talent, they can contribute even more to your organization — so it's a win-win for all.
Getting Benefits Right
Above all, employees want to know you will look out for them as an employer. They want you to invest in their lives, just as they invest their time and skills in the business. Offering a comprehensive and modern benefits suite — as well as one that respects employees' personal lifestyles and preferences — is a key part of attracting and retaining the talent you need.