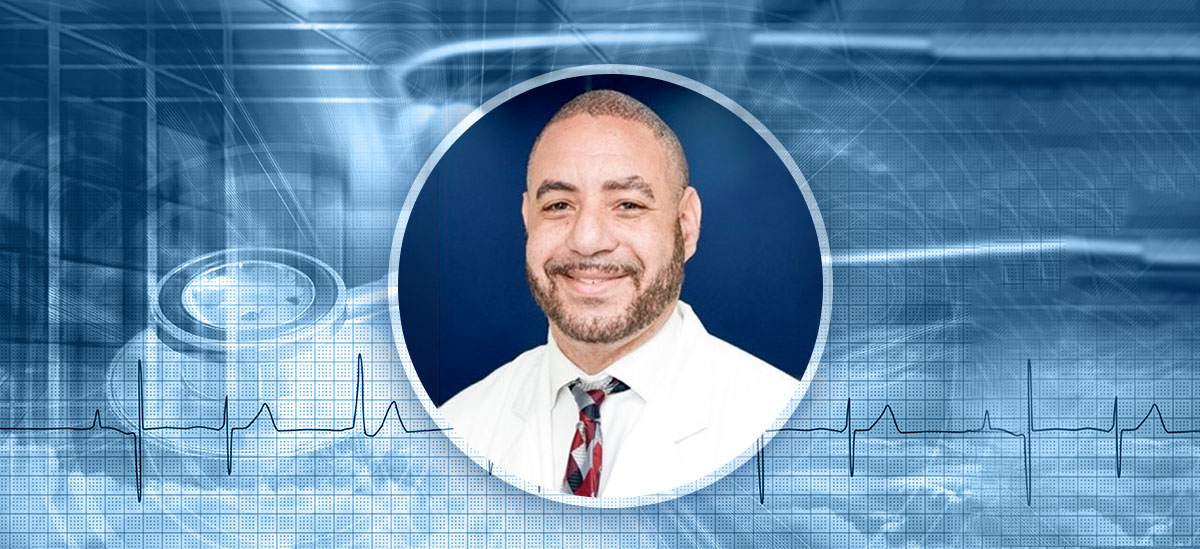 My goal is to help each patient achieve their highest quality of life and live as long as possible.
After several years of working within a cardiology group, Dr. F. Michael Toca, a cardiologist specializing in cardiac electrophysiology, established his own private practice in 2015. His perseverance to excel on the business side as well as the medical side has fueled double-digit annual growth at Total Cardiology of Atlanta and, more importantly to Dr. Toca, enabled him to fulfill his vision of patient-centered care.
Why did you decide to build a private practice?
I wanted to be free to dedicate as much time and attention as possible to each patient — to create a practice that would enable us to treat the whole patient, providing the right medicine and treatments for their cardiac condition, while also getting them on course to long-term exercise, dietary and mental health regimens. My goal is to help each patient achieve their highest quality of life and live as long as possible.
How has your practice grown over the past several years?
We are growing at a pace of about 14% a year. We've brought on some nurse practitioners and will probably add another cardiologist in the next year to help us keep up with the tremendous growth. Our challenge as we add medical providers to our team is to make sure we bring on people who have both the medical skills and the desire to see and treat the patient as a whole person.
What challenges did you face in the early days of running your private practice?
As with any other type of business, starting a practice is difficult. One challenge is on the marketing side: It's important to communicate the aspects of your practice that differentiate it from other doctors' offices and hospitals. Another challenge is navigating the complexities of setting up clinic space and managing startup costs. It's difficult from the perspective that you're the person running the business as well as the medical professional providing the service. It takes a lot of concentration to do a consistently good job on both sides of that.
How do you strike that balance, between the medical and business sides of your practice?
Balance begins with having the appropriate staff to help facilitate things on both sides. We have a business meeting and a patient experience meeting each month to see what we need to do to make each aspect of the practice stronger. On the business side, we look retrospectively at a lot of data and make adjustments based on changes that have been made in the industry or changes we need to make to help the business run better. On the patient side, we focus on continually improving the patient experience, whether they are in the hospital, at home or in the office.
Who do you rely on for business counsel? How does having a dedicated business banker benefit your practice?
We have at times used consultants, but mostly rely on our excellent staff: our office manager, billing experts and marketing team. I also built my knowledge of business through accounting classes and self-study before starting the practice.
It's always extremely helpful to have a business banking partner to help you navigate unexpected changes. (We really saw this with COVID.) We rely on our PNC business banker for banking advice and for providing us with recommendations of specific products that can help us work through challenges and make the most of new opportunities.
What advice would you offer other doctors about making the private practice choice?
For me, private practice has been an exceptional choice — one of the better decisions I've made in my life. But when you're starting your own practice, remember that being the physician and running the business is more difficult than just being the physician. The entrepreneurship experience is more rewarding than corporate medicine, especially because you have the chance to tailor your practice to something that's better for patients, but it does require more work.
As a past president of the Atlanta Medical Association, will you share your insights into the importance of being active in professional associations and networks?
Local and national organizations can be incredibly valuable to your professional growth. For example, the Atlanta Medical Association brings physicians of a variety of specialties together in fellowship. Being able to discuss issues and share experiences with other physicians often provides me with new perspectives and insight I can take back to my own practice.
What do you find most gratifying about your work?
I have the best job in the world! My specialization in heart rhythm cardiology means that I have the opportunity to see patients over many years. It's gratifying getting to know them and their families and seeing them come into the office feeling great. I also have the opportunity to perform procedures that improve patient quality of life and sometimes length of life. We want all of our patients to feel their best and live to 100 or 110 years old.
Find them on the Web: www.totalcardiologyofatlanta.org.