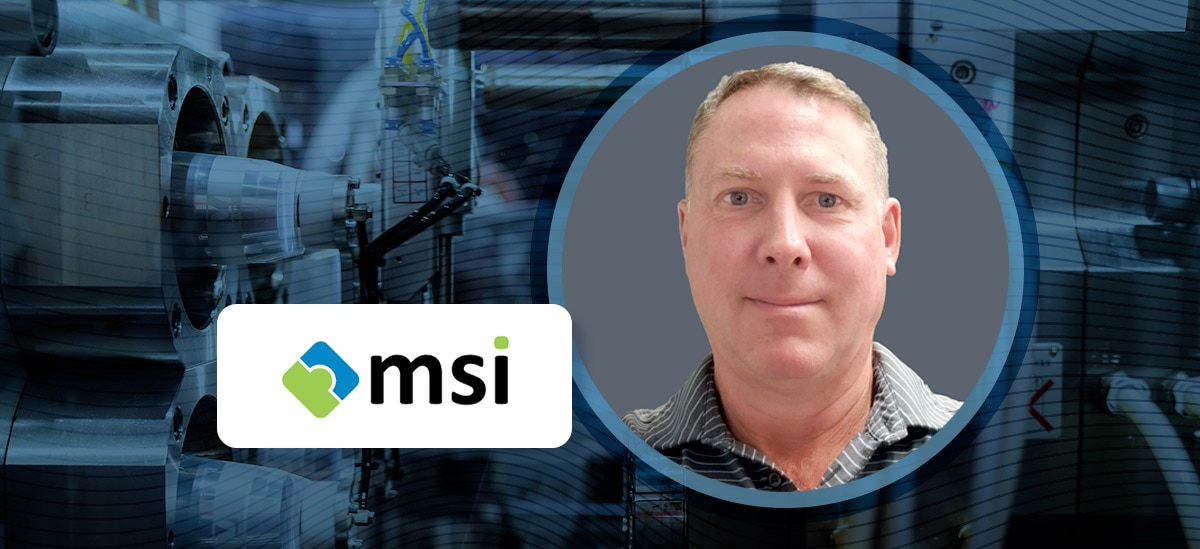 Nearly twenty years ago, Mark Schwager took a leap of faith and shifted from his job providing technical assistance to plastic injection molding manufacturers to owning his own company. His goal was – and continues to be – making it easy for customers to do business with his company, MSI Mold. He found a like-minded partner in the PNC bankers who've helped in growing his business.
MSI Mold is a plastic injection molding manufacturer that supports customers from many diverse industries with a wide range of requirements for their molded plastic parts. Its unique company culture revolves around the needs of its customers as well as its continuous improvements to business operations.
How big is MSI Mold?
Based on our current sales trajectory and business plan, we intend to be operating in two facilities with sales exceeding $10 million within five years. Beyond 2027, MSI Mold plans to duplicate its operational business model across additional specialized industries – including lighting, plumbing, aerospace defense, laboratory instrumentation and more – with new facilities dedicated to those specialized needs.
What did you do career-wise before you started this business?
During my college years, I worked for a plastic injection molding manufacturer learning the different facets of automotive injection molding. I later transitioned into technical service at a plastics equipment manufacturer, troubleshooting machinery and processing issues for customer molding facilities. In 1998, I had the opportunity to acquire a stake in a molding company that served the automotive industry, then sold it in 2004. One year later, Mark Schwager Inc. was founded and now operates as MSI Mold.
Who are some of your customers?
We have a very diversified customer list within industrial commercial segments, such as commercial plumbing, electronics, hydraulics, LED lighting, machinery, seals, water treatment, aerospace defense, and laboratory instrumentation. We also provide prototyping services to the automotive industry.
What are some of the challenges have you faced in building this business?
I think for most business owners that start a business from scratch with their own resources, or lack of, there are endless challenges to overcome. Manufacturing has very capital intense requirements, and we are always being challenged to find balance in our growth because of that. Finding the right customers that we can grow with us is another challenge we've faced. It's one that took us a long time to overcome, but I think we do a good job with that now.
How has your business changed through Covid shutdowns and beyond? To what do you attribute your ability to weather that situation?
The COVID-19 shutdowns were a very strange and intense time for individuals and businesses everywhere. I would say that it taught me a lot about the resiliency of the American manufacturing workforce and how tremendously important our business is to our employees and the world. Many of the products we manufacture are used in the production of medical devices, in facility construction, and even in hospital beds, just to name a few.
As a result, we were not shut down, and our workforce stepped up to keep manufacturing all the products that were so badly needed during that time. We did have some financial setbacks due to paying employees who needed extended time off, but the PPP loan program helped us take care of our employees and their families.
Is there anything about you as an entrepreneur that stands out to you? Why do you think your business has been successful?
Honestly, I don't see our company's success as my personal achievement. I play a part and have a specialized role as a visionary and facilitator for our team, but frankly, the team is the business. The team we have is the reason we are successful.
What sets your business apart from its competitors?
There are a lot of things that set MSI Mold apart. Some I'll keep secret, but I'll name a few of them for you. First, we make it easy for customers to do business with us. In fact, the trust relationships we have with our customers and suppliers are so good that business orders can be transacted via a handshake or phone call if needed.
Second, we're reliable. In manufacturing, customers cannot afford surprises when it comes to quality or delivery, so we make sure we don't give them any.
Third, we're agile and flexible. Our customers encounter ongoing changes in their needs, and we accommodate.
Are you active in your community — with nonprofits or civic organizations?
Yes, now that we have moved into our new facility in Imlay City, we are working with the local county organizers toward providing the community with increasing well paid skilled jobs.
How has working with PNC benefitted your business? What about your specific PNC banker?
We started with PNC at the very beginning of our business in 2005 after leaving a large banking group because of the difficulty we had doing business with them. Our PNC business banker at the time interviewed us about our needs and made it simple and easy for us to grow our business with access to the capital we needed. Our new business banker continues to do the same, following up on our needs and offering solutions to help us grow. It's a win-win relationship, and we appreciate that very much.