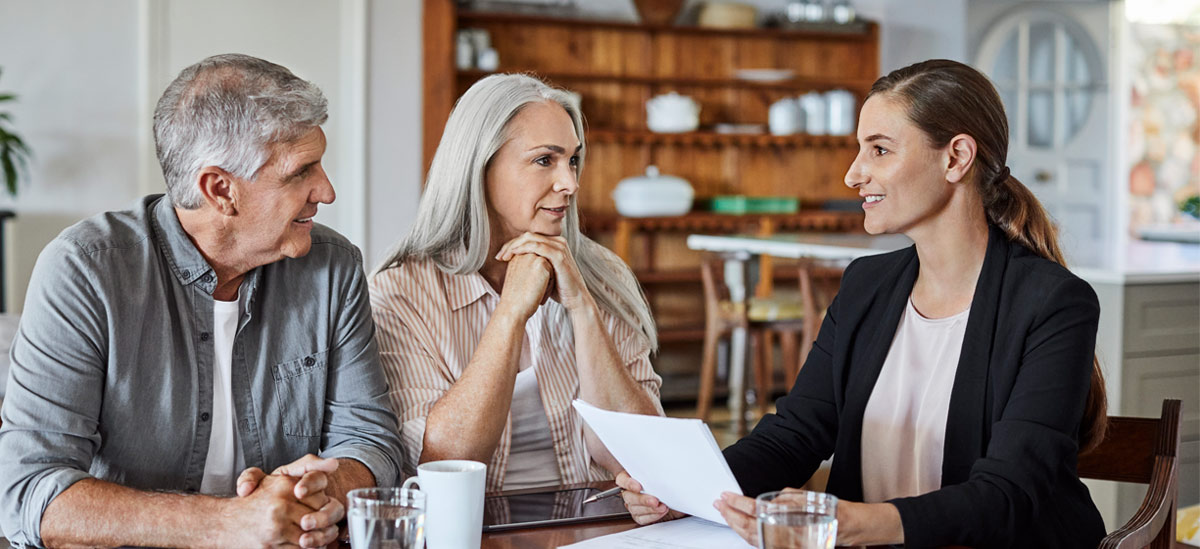 Establishing and growing wealth can take a lifetime of work, but seemingly just a moment to lose. Establishing a risk management strategy for preserving your wealth is an important part of your overall financial plan.

Risk management has many facets and will mean something different to everyone based on their level of wealth, tolerance for risk, family situation and other factors. It is also something that will evolve and change with your lifestyle and should be reviewed on a regular basis. An advisor can help you prioritize your coverages, provide guidance on how to mitigate potential risks and determine your tolerance to self-insure in order to continue to grow your wealth accordingly.    
"Every individual and family's financial needs are unique and likewise so will be their risk management strategy," said Tristan Harding, director of Risk Management Strategy at PNC. "The important thing is to make sure you're talking to an advisor about how to protect your investments and assets so they can be preserved for you down the line."
For many, managing risks traditionally means protecting investments from swings in the market or periods of economic instability. While those are important considerations, planners also need to consider risks related to the ability to earn, to damage family and professional reputation and losses to accumulated assets as well. Consider the following:
1. Make Sure You're Adequately Insured
Insurance is a vital part of a risk management plan. It can help protect you and your family from income loss, liabilities related to your lifestyle and the value of rare or high-value assets. While life, home and auto insurance are standard offerings, an advisor can help you determine what other specialized insurance needs you may have related to business needs, vacation homes, marine assets, or even art or other collection-based assets. 
A recent survey of high-net-worth clients conducted by property and casualty insurer Chubb, found that 70% of successful families rarely or never have had an assessment of their insurance needs. Further, nearly a third had no excess liability coverage, and more than sixty percent carried no coverage for valuables like jewelry or art.
"Wealth includes more than just investments, it's also the assets that we've accumulated over time," Harding said. "Protecting those assets with the right insurance portfolio is an important part of preserving overall wealth for your future."
2. Protect Yourself from the Unexpected
Serious accidents or injuries may seem unlikely, but they can have life-altering financial consequences if you're not prepared. An accident at a home or vacation property, an injury to a business or domestic employee, or even a young driver making a misstep as they are learning the rules of the road can present liability risks for the property owner that are often under-insured. Additionally, individuals with prominence in a community such as those with high-visibility jobs, non-profit board positions and even visible philanthropic contributions should consider if they may need additional liability protection. 
"Higher net worth individuals often can even sometimes be targets simply because they have assets," Harding said. "As uncomfortable or unlikely as it may seem, it's important to consider liability risk as you plan your insurance portfolio and savings reserves."
3. Don't Discount Emerging Threats
In today's interconnected world, new threats continue to emerge that can impact wealth. Identity theft, impersonation and ransomware are growing tactics cybercriminals are using to accumulate their own wealth. Additionally, the pervasiveness of social media and the prevalence of one's online and digital presence makes it harder for individuals to mask wealth and protect personally identifiable information from getting into the hands of bad actors. 
To combat threats from cybercrime, it's important to work with an advisor who can provide or recommend cybersecurity vulnerability consulting as well as insurance products that can help to mitigate any potential losses.
"Wealth takes time and incredible effort to accumulate," Harding said. "Being cognizant of the potential risks and addressing them head-on with your wealth advisor can give you the peace of mind to enjoy what you and your family have worked to earn."
For more information, please contact your PNC Private Bank advisor.