Sesame Street®
Learning Resources
Fostering fun and positive learning experiences for children
Our free bilingual resources were developed in partnership with Sesame Workshop - the creators of Sesame Street® - and aim to help parents, caregivers and educators enhance learning opportunities for young children.
New Resource!
Explore tips and activities to engage with young children
Free Online Course
Professional development course available for early educators     
Growing Together: Ready for School & Beyond
PNC and Sesame Workshop have partnered to create Growing Together: Ready for School & Beyond to provide resources that help kids, parents, and providers get ready to succeed in school.
Back To School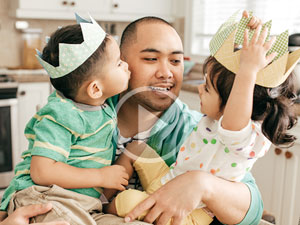 Teachers and parents form a powerful learning team when they work together to lay the foundation for success in school—and in life! Getting involved in school activities encourages learning inside and outside the classroom. Because everyone on the team has the same goal: to provide safe spaces—with lots of love and care—where children can grow and thrive.
Building Language Skills
Let's Make Up a Story!
Oral storytelling can be opportunities for great conversations and building vocabulary. Watch Rosita and her Abuela turn the night sky into a storytelling adventure.
Talk About It
Parent Tips
Regular communication with your child's teacher will help your child learn, grow and thrive in the pre-K classroom.
Download Parent Tip Sheet