Keep Your Life Insurance On Track
Ask yourself these questions every one to two years.
Life insurance seems like the ultimate buy-and-hold investment…
Whether you have a term or permanent policy, it doesn't seem as high maintenance as say, shares of a new tech startup. But that's only partly correct. No element of your financial life is truly "set it and forget it" — and that includes your life insurance policy.
A check-in on your insurance policies could help to identify potential problems, as well as opportunities to take advantage of, before a situation becomes irreversible.
Too little coverage and listing the wrong beneficiaries may be the insurance issues that immediately come to mind.

They're important to check, but a complete insurance review could reveal a permanent policy's instability, or even uncover a way to reduce premiums while increasing your legacy benefit.
A good practice for policyholders would be to ask these questions at least every couple of years to keep their insurance on sound footing:
1. Do you have the right type of policy?
Typically, a term life insurance policy is best-suited to answering temporary needs, such as coverage that would help survivors pay off a mortgage or fund children's higher education.
After those conditions change, however, it may make sense to consider a permanent policy with cash value to answer much longer-term needs, such as your estate's taxes and requirement for liquidity.
2. Is your policy at risk for lapsing?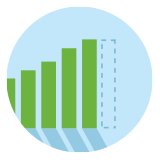 This may seem like an odd question at first; if you're paying your policy's premiums on time, it won't lapse, right?
Not quite. A lot of older permanent policies were projected to be self-sustaining:
After a certain period of building up value based on their underlying investments, purchasers wouldn't need to pay a premium
But because interest rates have been so low for so long, the investments underlying a policy's cash value may not be performing as intended
Ultimately, the policy might not be able to fund itself, and the premiums could increase — or the policy could lapse.
This is just one example of how a permanent policy's underlying cash value performance could affect its ability to be there when you need it. It's a reminder of why you can't go on autopilot when it comes to your life insurance.
3. Is your coverage competitively priced?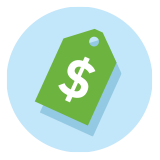 It's always smart to consider ways your coverage could be more cost-effective.
For a policy that is underperforming — and therefore requires additional premiums — an individual could take the cash value and use it to fund the purchase of a new policy (perhaps one that's already fully paid).
And the updated mortality tables that are used in current policies could mean that a new policy with the same coverage as the old policy costs less than the original policy — even when as the insured is now older.
Because interest rates have been so low for so long, the investments underlying a policy's cash value may not be performing as originally illustrated by the life insurance company.
4. Have your needs or lifestyle changed?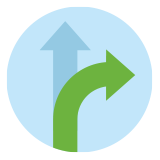 Another way to make your life insurance more efficient is to make sure it fits your life circumstances now. And keep in mind that life events are not limited to marriage and birth.
For example, your net worth may have increased. Perhaps you started a business or you quit smoking. All of these factors can influence the amount of coverage you want to carry, and how much you will pay for it.
5. Is your life insurance coordinated with your overall estate or business succession plan?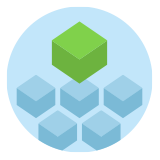 This has always been important, but tax law changes have made it even more so. The federal estate tax exemption has increased from $1.5 million for decedents passing in 2004 to $5.45 million in 2016.[1]
Individuals may choose to make life insurance part of an estate plan to provide heirs with the liquidity to pay estate taxes. Now that the exemption is higher some people are using life insurance to enlarge their estates so they can fund bequests to charity and other legacy goals.
For example — if one child in a family is set to receive an asset that can't easily be divided (like a business), a sibling might be named the beneficiary of a life insurance policy with comparable value. It's a way to distribute an inheritance fairly
among heirs.
This is a good reminder, too, to check who's named as beneficiary. It is not uncommon to see former spouses listed as the sole beneficiary of a life insurance policy, even after both partners have remarried. Checking the fine print is a task that individuals don't have to undertake alone. PNC Investments can provide you with a no-cost policy review.
Important Legal Disclosures and Information
Internal Revenue Service. Estate Tax. Dec. 2, 2015. http://www.irs.gov/Businesses/Small-Businesses-&-Self-Employed/Estate-Tax
This material is meant to educate and not to provide legal, tax, accounting or investment advice. PNC Investments and its affiliates and vendors do not provide legal, tax or accounting advice.
Important Investor Information: Brokerage and insurance products are:


Not FDIC Insured • Not Bank Guaranteed • Not A Deposit
Not Insured By Any Federal Government Agency • May Lose Value
Securities products, brokerage services and managed account advisory services are offered by PNC Investments LLC, a registered broker-dealer and a registered investment adviser and member FINRA, and SIPC. Annuities and other insurance products are offered through PNC Insurance Services, LLC, a licensed insurance agency.
View the PNC Investments Business Resiliency Planning Customer Disclosure.

This document provides information on additional compensation that PNC Investments receives from certain mutual fund companies, 529 plan program managers and insurance companies.
This material does not constitute an offer or solicitation in any jurisdiction where or to any person to whom it would be unauthorized or unlawful to do so.
PNC Investments does not guarantee the performance of any investment. Investing results may vary. Investments may lose money. Diversification and asset allocation may not prevent a loss of investment.
PNC Investments LLC, PNC Insurance Services, LLC and PNC Bank, National Association are each affiliated with The PNC Financial Services Group, Inc.
Bank deposit products and services provided by PNC Bank, National Association. Member FDIC.