PNC's commitment to corporate responsibility is demonstrated by its Environmental, Social and Governance (ESG) efforts – helping to eliminate systemic racism, the economic empowerment of Black and low- to moderate-income (LMI) communities, support for quality early childhood education and financing the transition to a Net Zero greenhouse gas economy.
Making progress in these areas requires deep integration of ESG into business practices, and PNC has been able to achieve this by serving clients through its Sustainable Finance Practice.
PNC's Sustainable Finance Practice, established in 2020, helps clients think through their own ESG strategies, goals and approaches, and structures financing that takes their goals into consideration by offering support for environmental and social debt issuances and sustainability-linked loans.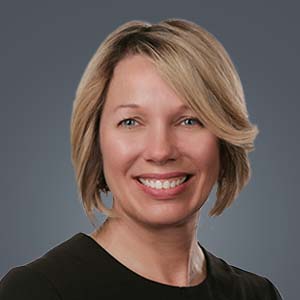 Kristi Eberhardt
Sustainable finance at PNC continues to evolve – from its first green bond issuance in 2019 to an inaugural social bond in 2021 and a commitment to mobilize $20 billion in environmental finance as an extension of the company's $88 billion Community Benefits Plan.
PNC believes its experiences in this space uniquely position the bank to help customers forge their own path around sustainable financing of their operations.

Kristi Eberhardt, head of sustainable finance, shares insights on PNC's approach and the direction it is headed.

What is sustainable finance?
Sustainable finance takes ESG considerations into account as companies consider the different options for financing their operations or enhancing their investments. This can lead to a more sustainable world in the long term.
For instance, if a company is committed to eliminating single-use plastics in its supply chain, we, as their bankers, help them figure out how to capture that goal in their financing structure in a way that "rewards" them for making that choice and set public goals around it.
How has sustainable finance at PNC evolved?
Our ESG and Corporate and Institutional Banking teams worked together to issue PNC's inaugural green bond in 2019. The proceeds from that $650 million corporate green bond were used to finance green projects such as the construction of environment-friendly buildings along with renewable energy and clean transportation projects. It was an innovative move for PNC because we were only the third U.S. bank to have issued a green bond at the time. The full scope of our work can be found in the PNC Green Bond Impact Report.
Today, we also can point to the closing of our inaugural social bond to finance or refinance eligible social projects that promote positive social outcomes and that also benefit LMI individuals and communities and underserved populations.
Additionally, our $20 billion environmental finance goal allows us to focus on making loans for buildings that meet third party-recognized standards or certifications, including LEED and ENERGY STAR; financing for renewable energy production and transmission, including wind, solar, geothermal and hydropower; financing for zero- and low-emissions vehicles, electric vehicle charging stations and zero- and low-passenger or freight/rolling stock; and environmental sustainability-linked bonds and loans that align to third-party frameworks such as the green bond principles and loans linked to environmental key performance indicators.
How do we help customers with sustainable finance?
At its core, this all comes down to deep engagement with our clients. The tools in our toolbox include sustainability-linked loans and bonds, as well as expertise and consultation. We hope that there's an opportunity for our clients to learn from our own journey, and for us to collaborate on a path forward that meets our clients' unique needs.
There are a few ways we can tailor financial solutions for clients with sustainability in mind. One path is our clients making specific sustainability-focused purchases or investments – replacing a corporate fleet with electric vehicles, for example. Another path is for PNC to link its financial product pricing with sustainability performance. That means as a Sustainalytics or other key ESG score goes up, client interest rates go down. There are different ways we can offer preferential pricing for these types of forward-looking, sustainability-minded plans.
This work requires me and our broader PNC team to collaborate on the best ways to apply sustainability to our everyday banking services and products to benefit our clients.
We're excited to build on our momentum, continuing our own sustainability journey, advancing our own ESG goals and leveraging our expertise to help our clients meet theirs.

For more information about sustainable financing contact ESG@pnc.com.