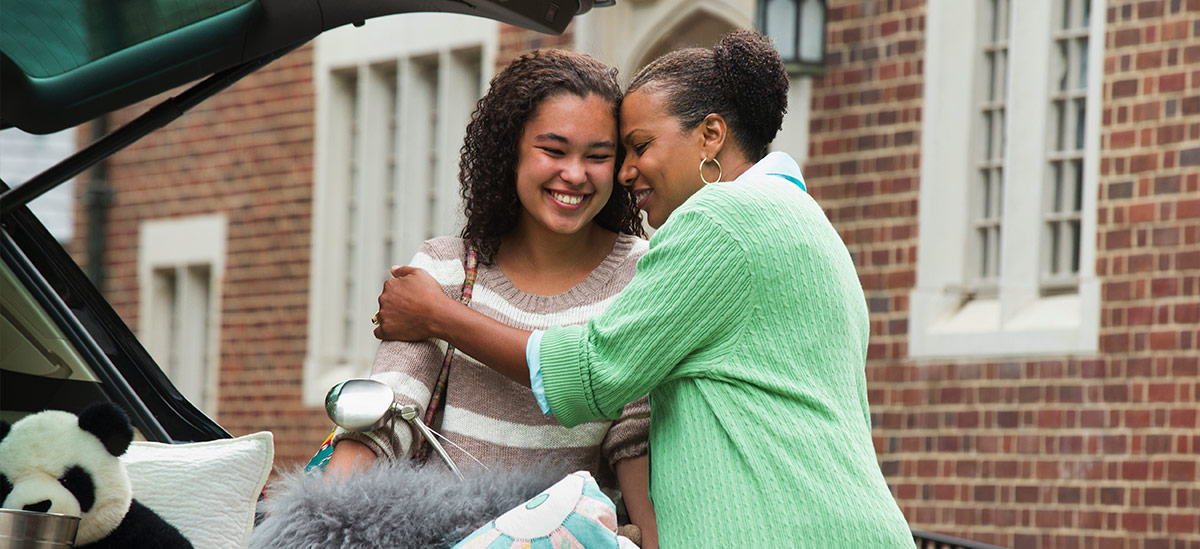 Congratulations, you've been accepted! You can't wait to take that next step toward a bright future. But after the initial rush of opening the acceptance letter, the question follows: How to pay for school?
Unless you're entering college with a full-ride scholarship, you'll be paying for tuition, room, board, books and more. So how you choose to finance school may prove almost as important to your future as what you study while you're there.
The good news? The challenge is not insurmountable. It just requires getting to work almost immediately after the acceptance letter arrives. Ken Bogacki, Vice President of Student Lending at PNC, offers some key points for both students and parents to consider.  
"If you're about to pursue higher education, it's important to ask two financial questions: 'What will be the total cost of attending a particular school?' and 'How can I receive as much financial aid as possible?' That means creating a detailed, realistic picture of all possible costs. Once you, along with your parents or guardians, understand the full costs of your education, you'll know how much financial aid you truly need. And the more financial aid you secure, the less you'll need to rely on borrowing."
Once you've been accepted to a school, the research you perform and the financial aid for which you apply could make an enormous difference in the quality of your college experience and beyond.  
The Acceptance Letter Is Just The Beginning
First thing's first. There are many sources of financial aid. Some are based on financial need and some on merit, which considers a combination of the grades you earned in high school, your college board scores, and your achievements outside the classroom.
If you do the work and research financial aid the way you would any term paper, you'll be amazed at all the options you discover.
"We have many conversations with families just beginning their financial planning for college," Bogacki adds. "Preparation can make a big difference in your financial readiness for college and beyond."
Ready to get started? Let's enhance your knowledge of finance, regardless of what your major will be. 
Federal Financial Aid
First, ask Uncle Sam
Or better known as the federal government. The U.S. Department of Education provides grants, loans, and work-study programs for students with different levels of financial need. Your first step? Find out if you qualify by completing the Free Application for Federal Student Aid (FAFSA®) at studentaid.gov.
As someone who oversees PNC's student lending products, Bogacki's roadmap for success makes FAFSA your starting point.
"How soon should you complete your FAFSA? Do not wait until you've been accepted by a school. Instead, you should get started the moment FAFSA becomes available for the next academic year. That's because the outcome of your FAFSA determines everything else when it comes to funding school, including how much additional financing you'll need to secure from your school's financial aid office. Or how much you'll need to secure from other sources. "Your parents or guardians should learn about potential tax credits, college savings plans and other resources that may be accessible. On the FAFSA website, there's even a year-by-year checklist for those who think ahead. This type of resource allows students from elementary school through high school help get on the right track for college financial assistance". 
If you're interested in digging deeper into the ins and outs of federal financial aid, you can reference this article: How to Apply for Federal Financial Aid | PNC Insights.
While you're at it, PNC also offers information about how federal financial aid is determined for individual students: Need-based Financial Aid: How It's Calculated | PNC Insights.
If you indeed are eligible, here are a few ways the federal government might help with your college expenses.
Federal Grants
Pell Grants and Federal Supplemental Education Opportunity Grants (FSEOGs) are awarded based solely on financial need. Best of all, if you fulfill the requirements of the grant, most of these awards do not require repayment. Make sure you read the requirements and fully understand them.
Federal Loans
Federal student loans do need to be repaid. They offer benefits including flexible repayment plans and fixed interest rates (they don't change over the life of the loan) that tend to be lower than those of private loans. You should always explore federal loan options before pursuing a private student loan.
Federal Work-Study Programs
Although there's nothing wrong with delivering pizzas or waiting tables, you have other options when it comes to working your way through college. If you demonstrate financial need, you may be eligible for work-study employment. These part-time, usually on-campus, jobs can help fund your college costs. This type of job pays at least the federal minimum wage.
State Financial Aid
Your State Might Help, Too
Don't forget to look a little closer to home. If you're attending an in-state school, you may be eligible for state-funded financial aid. You'll likely find more information at your state's department of education website. These sites often contain information on grants, scholarships, work-study programs, state loans, or tuition assistance—not to mention instructions for how to apply.
College Financial Aid
Tap into Your College
Start out by contacting your chosen college's financial aid office. After all, schools may have their own sources of financial aid. Whether it's grants, need- and merit-based scholarships, or other opportunities for financial support, chances are there's a counselor ready to help.
College Grants
Like most federal and state grants, college grants do not have to be repaid. The number and size of grants awarded can vary widely from school to school and the earlier you start looking, the better chance you will have to apply for this type of aid.
College Scholarships
You don't always have to be an All-Star on the field or a straight-A student to earn a scholarship. Scholarships may be offered for academic merit, a talent, or special focus in a particular field. Once again, your college's financial aid office is your main resource for advising on what scholarships might be best suited to you. Research what scholarships are available and apply before their posted deadline.
Private Sources
Federal, state, and institutional sources aren't the only places to find support. There are plenty of private sources for financial assistance, too. Many students earn private scholarships, while others take out private student loans to defray costs.
Private Scholarships
Just like the scholarships awarded by colleges, private scholarships do not require repayment. You'll find them from a variety of sources: nonprofit organizations, businesses, professional or social organizations, and religious groups among others.
As one example, PNC sponsors a scholarship for students as part of the bank's commitment to higher education.
"We know that college is a big financial commitment," Bogacki adds. "Each year, PNC supports a select number of students with scholarships. It's one of the most fulfilling things we do."
Want to learn more? Visit Scholarship Registration (financialliteracy101.org) today!
Private Student Loans
Private student loans are offered by banks, such as PNC, and other lending institutions. Features and benefits associated with private student loans vary from federal loans.
For example private student loans differ from federal loans when it comes to interest rates. For private student loans, the interest rate is set by the lender rather than the government. The rate can be fixed or variable. To learn whether a fixed or variable rate student loan is best for you, visit Fixed or Variable Rate Student Loan: Which Is Better? | PNC Insights
If you are a student applying for a private loan, you may consider having a cosigner—particularly since college students have often not yet had time to build a strong credit history.
"Another thing to understand about private student loans is the approval process usually takes considerably longer than a conventional loan, such as an auto loan," Bogacki notes. "Lenders need to verify with the college how much financial aid the student already has been awarded. Further, a lender will need to verify your ability to pay the loan. So don't apply for student loans at the last minute. Otherwise, you'll likely be in for a wait."
With our private student loan options, PNC has helped students make it through college with the financial support they need. Learn more by visiting Private Student Loans: Student Lending Center.
Next Steps
Financial aid and other sources can help students make their dreams of a college education come true. Be sure to research all options. The time invested before your college career begins could make a big difference in your future.