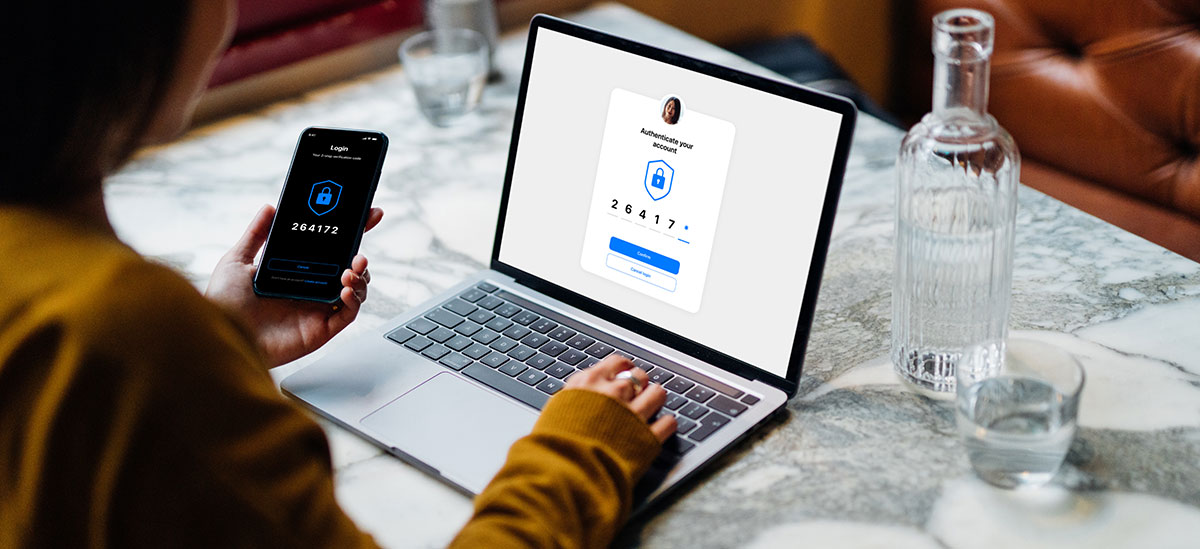 In this new series, PNC employees in the cybersecurity, technology and innovation field give customers advice on a variety of topics, including ways they can best leverage digital banking in their everyday life, keep their information safe from cyberattacks, and more.
In this installment, PNC employees in the bank's Enterprise Technology and Security team share best practices to avoid social engineering scams. Over the past few years, there has been a steady increase of these types of attacks, including over 1 million phishing scams observed by the Anti-Phishing Working Group in the first quarter of 2022. Below are some ways customers can keep their information and lives safe from social engineering attempts:
Note: Only employees' first names are given, due to the sensitive nature of their roles.
Jonathan
Something smells smishy
Phishing is very common, but there has been a rise in "smishing". That's when scammers send text messages impersonating a company that might appear to be legitimate and are after your personal information. Be wary, as PNC and other companies won't ask for your personal information via text.
Jacqueline
The hyperlink conundrum
It's easy to confuse a legitimate email with a scam. Many legitimate emails contain hyperlinks. However, if you hover your mouse over the displayed text in an email, you can actually see where that hyperlink will take you. If the link looks suspicious, it could be an attempt to spread malware.
Bill
What's the rush?
There's a reason why suspicious emails ask for a quick turnaround when asking for your information, getting you to click a link, or other tactics that could leave you vulnerable to their scam. If a fraudster puts time pressure in their correspondence, they're more than likely trying to get you to respond without thinking.
Jennifer
Making new (fake) friends
Scammers on social media could request to be your friend – and could even share mutual friends with you.  But then they'll start a private conversation with you asking seemingly harmless questions about pets, where you grew up, or your first car. They could be trying to get answers to common security questions.
For more information, visit the PNC.com Security & Privacy Center