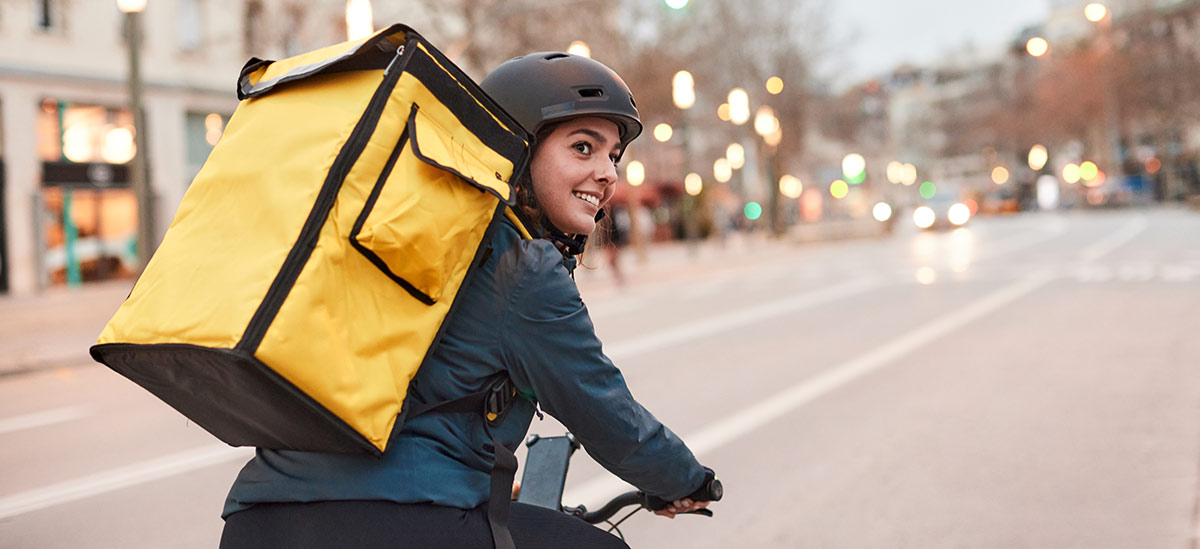 Between tuition, room and board, books, technology and living expenses, going to college can be expensive. Making money while you're in school can be helpful and is sometimes necessary. But how can you make money as a college student? Following are some ideas and tips.
Get a Part-time Job While You're in College
1. Look for on-campus work. Check with your college or university for work-study or other oncampus positions offered to students. Students can often work in dining halls or university offices; within campus security, IT or transportation; or in academic positions such as research or teaching assistant. The position of resident advisor (RA) is one many students try to get, as it sometimes earns them free room and board.
2. Seek off-campus opportunities. Off campus, of course, the sky's the limit on the type of jobs you may apply for. Whether you land a part-time job with a temp agency, restaurant, retail store, moving company or some other organization, you will earn as you potentially learn new skills. 
Make Money on Freelance Gigs
What are you really good at — writing? Babysitting? Landscaping? Knitting? Go all-out entrepreneurial by researching the market for your services and then building your business through social media, word-of-mouth and other means of communication. You may also find sites and apps that help connect freelancers with opportunities.
3. Tutor. If you excel in a particular subject area, share your knowledge with other students to help them excel as well. Many students are willing to pay for weekly tutoring sessions, which can make this a steady source of income throughout the term and possibly over breaks. 
4. Write, edit and proofread. If you're a good writer, you can support others who need help writing their resumes or making sure their essays and other papers are letter-perfect. Never cross the line into doing their work for them; just help them present themselves in the best possible light. You might also want to check out websites that offer freelance writing gigs with businesses that need someone to write blogs or other online content for them.
5. Transcribe. Have some spare time to listen and type? Some businesses, podcasters and others will pay for the convenience of having their meetings, episodes, seminars, etc. transcribed. It's work you can do remotely at your own convenience. 
6. Walk dogs. For animal lovers, making money pet sitting or dog walking can be a dream come true. Seriously? You'll pay me for playing with your dog?
7. Babysit. Likewise, if you grew up with younger siblings or have a history of taking care of children, babysitting can be a lucrative endeavor. As with any job where you may be going into someone's home, make sure you know the family or work through a service that screens customers for your security. 
8. House sit. People who travel for business or take vacations will often pay someone to stay at their home or to check in on it while they're gone. Sometimes they'll ask you to do some easy maintenance tasks while you're there — feeding the fish or fetching the mail, for example. 
9. Do yardwork. If you like working outdoors, you can offer homeowners services such as mowing, raking leaves, doing yard cleanup, shoveling snow and weeding their gardens. 
10. Drive for a delivery service. Delivery services have really taken off as people embrace the convenience of having their groceries and meals brought to their doors. 
11. Start an online crafts business. If you have an artistic flair, consider setting up a site or a page within an established marketplace to sell your creations. 
Consider Other Creative Ways to Make Money
There are also opportunities to make money in college that don't involve holding down a job or freelancing. For example:
12. Participate in market research studies. A quick online search should uncover focus group and online survey opportunities that pay. Take care to check out the company to make sure it's legitimate before you participate or provide any personal information.
13. Sell some of your stuff. If you really think about it, you probably have something to sell — textbooks you no longer use; gently worn, stylish clothes you no longer wear; items that could be useful to someone else but just aren't valuable to you anymore. Check out the variety of sites for selling your things online, or go retro and hold a garage sale with a few of your friends or family members.
14. Take advantage of rebate apps. Looking for deals before you shop online or in person can save you money; using rebate apps after you shop can help you get some of the money you spent back. Check out the available rebate apps to see if they might be beneficial to you.
15. Apply for scholarships. It's always smart to be searching and applying for scholarships. While they may not put cash directly into your hands, they go toward paying your college costs, which translates into leaving more money in your pocket.