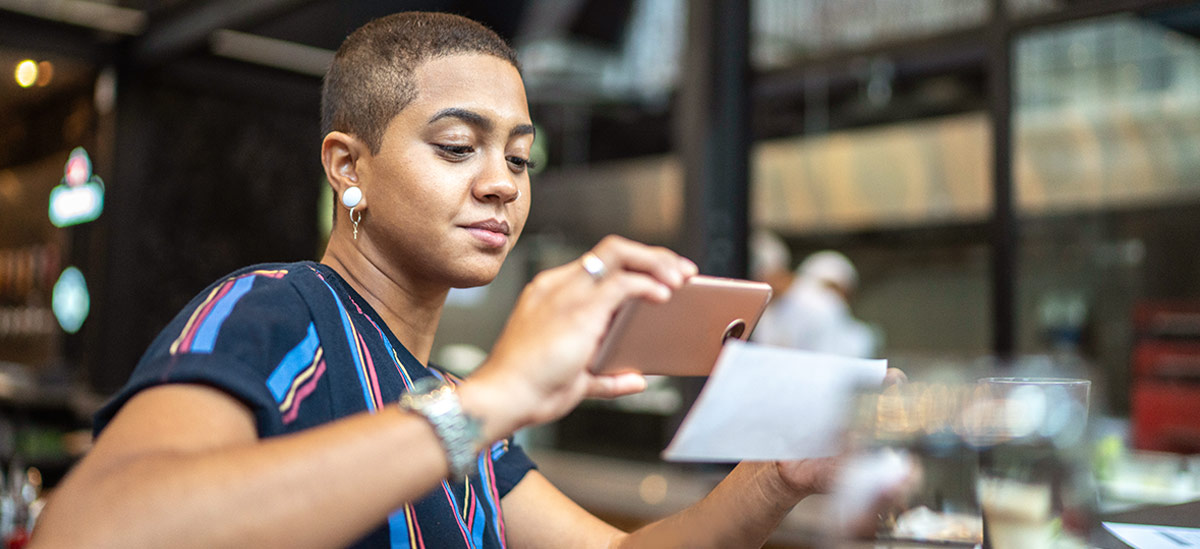 Almost every major bank and credit union offers a mobile app, and if you haven't explored your banking app's features, you could be missing out on significant benefits. While calling your banker may be your go-to in getting your banking questions answered, you can often save time by using the app instead. Some of the features can even help you avoid fees and build your savings.
1. Do Your Banking Basics at Home or On The Go to Save Time
Wherever you are, mobile banking allows your phone to perform many of the actions you'd otherwise have to do at an ATM or teller window.
The most basic—and perhaps most popular—feature is the ability to review your account easily. You can check your balance before making a purchase to manage your money and help avoid an accidental overdraft. You can also double-check that you'll have enough money left over for the rest of your bills. If you are a little low on funds, you may be able to check and redeem rewards, or transfer funds between accounts using the app.
You can also often deposit checks by snapping a picture with your phone. Or, if you need to quickly send a secure payment, complete with a record of the transfer, you can use online bill pay, Zelle®, or a wire transfer from your app or online account. Make sure you only transfer funds to people you know and trust.
2. Easily Look for Nearby Fee-Free ATMs
Avoiding pesky ATM fees can be a great way to save money. There's generally no fee if you use your bank's ATM, but your bank and the ATM operator may charge a fee if you use an out-of-network machine that is not linked specifically to your bank. Banking apps can also help you find the nearest in-network ATM, which isn't always in a bank branch and could be difficult to find with a general map app.
You can also avoid fees by making a purchase with your debit card at certain stores and requesting cashback. However, if you don't have your debit card with you, don't worry! PNC makes it easy to withdraw cash for free for PNC customers with the app's Card Free ATM Access feature. With the app, you can generate a one-time access code that you can use to withdraw cash from your account at certain PNC ATMs.
3. Double-Down On Your Savings
After thinking through your financial goals, setting up automated transfers to your savings account can be a great way to increase your savings and reach your goal. If you haven't done so already, it's something you can set up from an app or your online account. With PNC Virtual Wallet®,
You could create automatic transfers to coincide with paydays and earn extra interest on the money you keep in your long-term savings Growth account.
Additionally, you can also use an app to increase your savings rate by quickly transferring money throughout the month. It can be fun to feel the impact of your decisions instantly. For example, you may forgo ordering an appetizer with dinner and instead transfer $8 to your savings account to help build your emergency fund.
4. Stay On Top of Your Finances With Automatic Alerts
You can sign up for email notifications or text messages to immediately find out when there's been an important change in your account. You can customize the alerts and what triggers them, including:
Your balance drops below a certain amount
A new direct deposit reaches your account
Debit or credit card purchases
These can help you quickly respond to potential fraud, limiting the impact and saving you time overall. You can also use the alerts to manage your money better and potentially avoid fees.
You Can Still Easily Connect With a Banker
Mobile apps can help you accomplish many of your basic banking needs without having to visit a branch, and the additional features can help you increase your savings rate and avoid fees. If you need to connect with PNC, there are many additional options. Use our Help Center to send a message, request a call, schedule an appointment or Tweet@PNCBank_Help.
Learn more about PNC's mobile banking app solutions here.