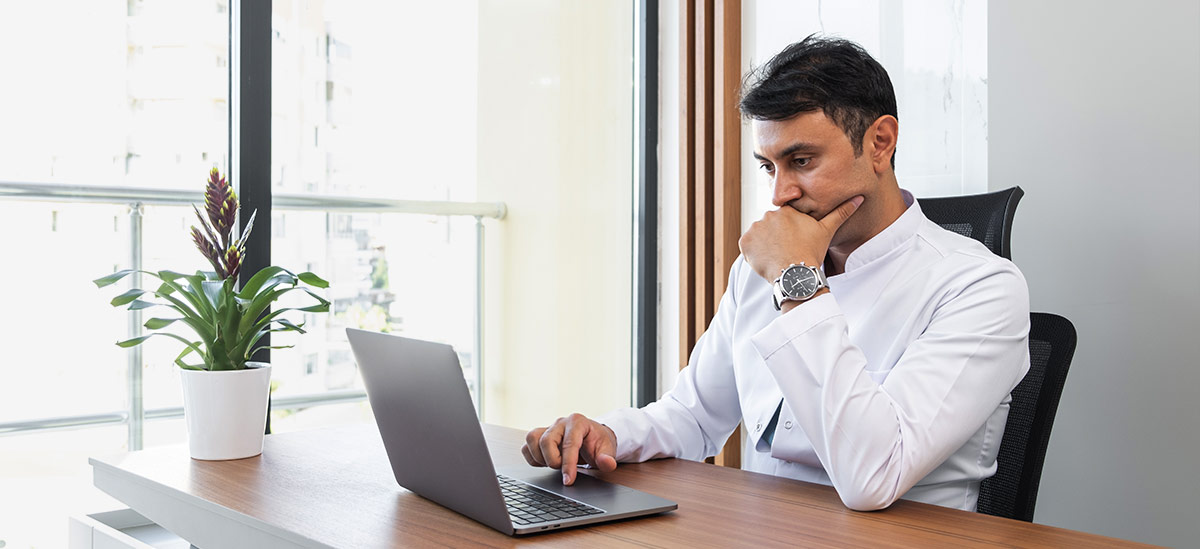 There are many good reasons to explore dental ownership — from mentorship opportunities to the appeal of being your own boss and controlling your work schedule. And because this career decision comes with great financial commitment, you've likely contemplated it at great length.
Embarking on the next stage of your dental career can be truly exciting, and the natural next step is to start searching for available practices. But like buying a home, finding the right practice to buy can be a time-consuming and stressful process. Here are a few strategies to help streamline the process and make finding a practice more enjoyable.
Set Your Expectations Up-front
You might have a "perfect" practice in mind, so in this regard, looking for a practice can be a lot like house hunting. Which features in a practice would seal the deal for you? Is mentorship a top priority? Are you interested in growth options or a particular patient base? Having a sense of your dealbreakers and a list of "nice-to-haves" could take some of the stress out of the process.
Location is another important facet of the buying decision. Is there one available in a community where you want to live? Dentists must balance a location that supports their practice — with a sufficient active patient base — with one that also sustains their or their family's needs. It can take substantial time to recover from the emotional and financial investments made while you are building the networks needed to support yourself and your practice. One strong approach is doing research from the outset to help you make an informed choice.
Analyze the Demographic Data
The demographics of the surrounding area — who your potential patients are and the types of services they need — are important factors in determining a prime location. Who are the competitors in the area? Is there a need for another dentist? You can learn a lot by analyzing existing practices in the area.
The ADA Health Policy Institute (HPI), which conducts emergent research on policy-relevant topics in oral care, is one of many resources available to you to access data on everything from workforce demographics to maps of dental care access.[1]
Search in a Variety of Ways
Being open to finding a practice for sale in a variety of ways can work to your advantage. In some instances — like a buy-in — you're searching for a business partnership, as well as a dental practice. Telling others within your professional network about your goals is one way to start building the support system you'll need for both you and your practice in the long term. Here are few connections to consider making and sustaining:
Dental practice brokers: Establishing relationships with dental practice brokers can help ensure that you receive details of practices coming to market. Brokers will typically provide a prospectus outlining the main financial aspects of the practice, as well as details on turnover, equipment, and location. 

Your network: Many practices are sold by word of mouth, so keeping your ear to the ground with colleagues and friends can certainly pay off. Some dentists even find listings thanks to dentist groups on social media. 

Local dental supply/equipment reps: Reps typically visit a large number of practices regularly and may be good resources for learning what practices might be available.

Dental associations: The "classifieds" section of state and local dental association websites and newsletters are another resource for identifying opportunities.
Dental schools/alumni networks: Dental schools can be a great resource for many reasons, one being that sometimes your alma mater, the dental school in your area, or the dental school in the area you're looking to move to may have information, either formally or informally, about practices for sale.

Be proactive: Write letters to dentists in the geographic area you're targeting. Many dentists considering retirement would appreciate a well-written letter that gives them background on why you became a dentist, why you want to be in a certain area, and why you prefer approaching a colleague, rather than going through a broker.
Consider Singular Opportunities
Just as you may have many reasons for wanting to jump into dental ownership, a principal or retiring dentist likely has many reasons for bringing you on board as an owner in a buy-in or selling to you outright in a buy-out.
Here are some reasons a dentist typically sells their practice in a buy-out:
When a dentist retires and either doesn't have an associate dentist to consider for a buy-in — or the time for a buy-in
When a dentist changes careers, battles health problems, or deals with personal problems, such as personal bankruptcy or a complicated divorce
When a dental practice becomes available because the dentist has died
If mentorship is a big draw for you in seeking out a buy-in, you can actively look for dentists who are known to be great mentors. If a buy-out appeals to you, seeking out dentists who want to retire might be a smart strategy.
Knowing your own values and opportunities is essential in your search, but understanding the goals of the principal or retiring dentist is equally important, as they've likely put their lives and careers into building their practice. Finding a practice to buy often begins with making a great impression when connecting with those dentists who are selling their practices.
Ready to learn more about dental practice acquisition? Check out the other articles in the series:  
Ins and Outs of a Dental Practice Acquisition: 2 Types of Ownership
Ins and Outs of a Dental Practice Acquisition: Establishing Practice Value
Ins and Outs of a Dental Practice Acquisition: Understand Finance Options