Listen to Music
Adding music to your morning routine can make some tasks more enjoyable. Listen to or make up a song to go along with specific tasks. For example, a song that is 2-3 minutes long is the perfect thing to play while your child brushes her teeth to make sure she is brushing for the right amount of time. Think of a song to sing while she does her chores. Encourage her to complete her task before the song is over.
---

Play 'Simon Says'
Make getting ready for the day into a game. Play "Simon Says" by giving your child easy directions to follow. "Simon says, put on your shirt." "Simon says, brush your hair." This will make getting ready fun.
Your child will also learn:
Listening skills
How to follow directions
---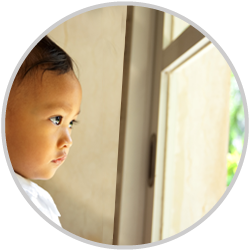 Check the Weather
When your child wakes up in the morning, check the weather. Is it sunny or cloudy outside? Is it raining or snowing? You can look at the weather on the news or on an app on your phone. Talk about what you might need to wear. Do you need a coat, gloves, umbrella, or hat? Make it a part of your morning routine.
When you make choices about what to wear, you are:
Practicing cause and effect relationships
Watching how weather changes over time
---

Make a Schedule
Make mornings fun by creating an easy to follow schedule for your child. Talk to them him about all of the things he needs to do in the morning (eat breakfast, brush his teeth, get dressed, chores) and put those in order. Make a schedule on paper or cardboard with pictures of your child doing each thing. Put it in a place where he can see it each morning.
Following a schedule is a great way to get your child used to following a routine, a skill he will need once he starts school.
---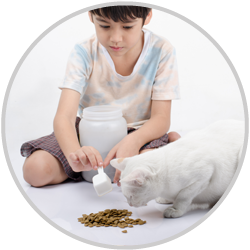 Find Chores
Find easy chores that your child can do each morning. Give him opportunities to help pack his lunch, make his bed, or feed a pet. Create the chores together.
Your child is learning responsibility when he participates in daily chores. These skills will also help him learn to be more responsible in school.
---

Make Breakfast a Healthy Time
Plan out what your child is going to eat for breakfast and have healthy choices available for her each morning. Take a few minutes to prepare each night so that you can save time during the busy morning.
Whenever possible, sit down and eat with your child and talk to her about what the plans are for the day.
---

Exercise Together!
Start each day with some simple exercises. Decide as a family what fun exercises you can do each morning. Write the ideas down on index cards and choose a few each morning to do together. Stretching and yoga poses are fun and easy to do indoors.
Beginning each day with exercise starts habits that can improve mood and keep your child healthy.
Important Legal Disclosures & Information