Sesame Street®
Learning Resources
Fostering fun and positive learning experiences for children
Our free bilingual resources were developed in partnership with Sesame Workshop - the creators of Sesame Street® - and aim to help parents, caregivers and educators enhance learning opportunities for young children.
New Resources!
Help build your child's vocabulary through adventures with the Muppets

It's Story Time on Sesame Street!
Learn Where Your Imagination Can Take You
Our latest free digital storytelling game allows young children to create interactive and exciting stories with Grover and his Sesame Street® friends. Available in both English and Spanish, this multi-player game will help spark your child's imagination and teach them language and social skills needed to be successful in school.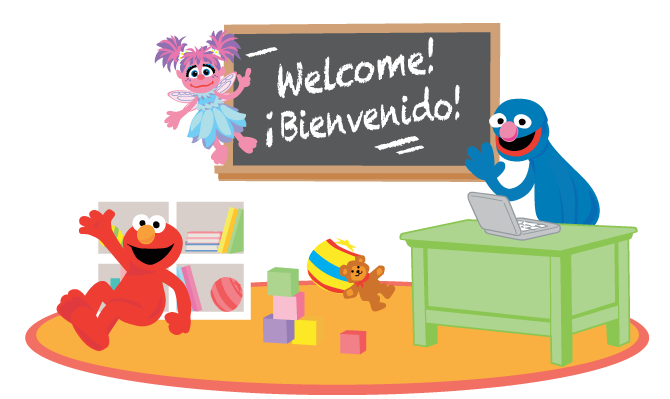 Words are Here, There and Everywhere

To kids, words are the most precious data. Every conversation a child has fosters brain development. And words are the foundation for a child's school readiness and future success.
That's why we created Words Are Here, There, and Everywhere, in partnership with Sesame Street®. These resources provide a variety of activities to help spark conversation and develop young children's vocabulary, building on their natural curiosity around math, science and the arts.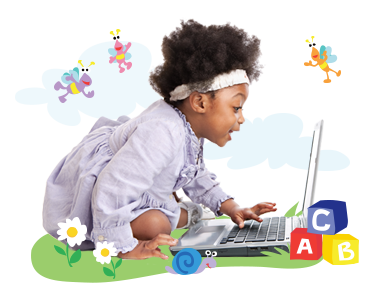 Digital Storybooks
Interact with digital storybooks featuring Elmo and his Sesame Street friends to make learning new words fun.
Explore Word Play Storybooks | Explore Reading Adventures Storybooks
Family Guide
Learn simple strategies for how to turn everyday moments into learning opportunities for your child.
Download Our Family Guide
&nbsp
&nbsp
Podcasts
Your child can also learn while you're on-the-go by listening to our podcasts, featuring everyone's favorite Muppets.
Listen to Podcasts »
Reading Tips
Does your child love story time? Find out how to turn this special time into learning time.
Download Reading Tips
Are You an Educator?
Check out fun, easy-to-implement ideas for developing vocabulary in your classroom.
Download Educator's Guide

Explore More Topics
Happy, Healthy, Ready for School
Happy, Healthy, Ready for School provides simple ways to create teachable moments that develop children's physical, emotional, and cognitive skills. It promotes the importance of school readiness as well as empowers parents as a child's first and most important teacher.
Download Activity Book | Read Magazine | Watch Video
---
Math is Everywhere
Math is Everywhere provides parents, caregivers and educators with strategies and resources to turn everyday experiences into math moments – at home, in school and on the go.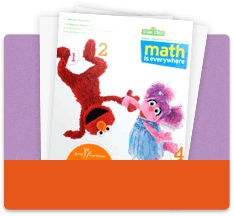 For Parents & Caregivers:
For Educators:
---
Learning is Everywhere
Learning is Everywhere helps parents turn everyday experiences into learning opportunities. It provides tools to help children learn through discovery by asking, doing and exploring throughout their everyday routines.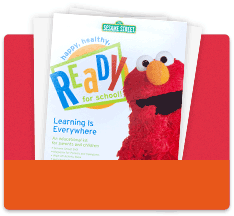 For Parents & Caregivers
For Me, for You, for Later: First Steps to Spending, Sharing & Saving
For Me, For You, For Later: First Steps to Spending, Sharing & Saving
For Me, For You, For Later provides parents, caregivers, and educators with strategies and resources to help children learn basic financial concepts that highlight the importance of saving, spending and sharing, making choices, and the value of people, things and money.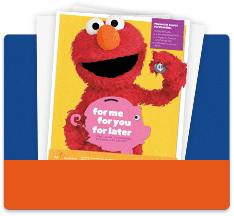 For Parents & Caregivers:
For Educators:
My World is Green & Growing
My World is Green & Growing
My World is Green and Growing is designed to promote exploration and investigation of the natural world. The journal provides useful tips and activities to help young children and grown-ups explore the natural environment by using everyday moments as great learning opportunities.