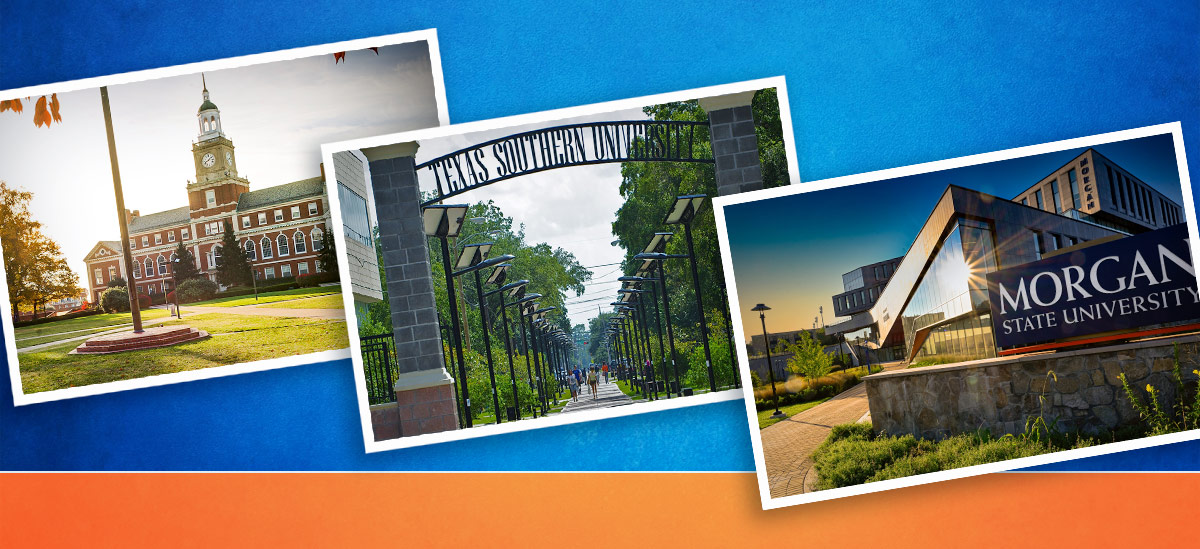 The PNC Foundation has awarded nearly $20 million to historically Black colleges and universities (HBCUs) and hopes to build onto those HBCU relationships to strengthen support for Black as well as low- and moderate-income communities. This work with HBCUs demonstrates PNC's commitment to promote education, entrepreneurship and economic empowerment.
A Highly Valued Relationship
"Small businesses are important to the U.S. economy and ensuring the success of Black businesses, particularly in low- and moderate-income communities, is critical in building a more diverse and inclusive economy," says Sally McCrady, chair and president of the PNC Foundation.  "The history and successes stemming from HBCUs make them highly valuable to work with as we look to create more equitable opportunities for small Black- and minority-owned businesses."
Though a handful of the schools were established in the mid-1800s, many of the nation's HBCUs were founded in the years following the American Civil War and in environments of legal segregation.[1]
PNC recognizes the tremendous historical impact HBCUs have had on African American business owners, looking back to Tuskegee University founder and Hampton University graduate Booker T. Washington. Washington created in 1900 what is now the National Business League,[2] which is believed to be the first and largest trade association for Black business in the world. Not only did he found an HBCU, he was a graduate of one.  However, only 18.7% of businesses today are minority-owned.[3]
"We want to help facilitate the growth of minority business owners," McCrady adds. "We can do this through our collaborative work with HBCUs to build resources and support for Black entrepreneurs so they may grow and sustain their businesses with the hopes of building up the communities they serve."
Main Street Banking Philosophy
The work with HBCUs in North Carolina, Missouri and Delaware illustrates PNC's Main Street bank approach, through which its regional presidents and their teams deliver the resources of a leading national bank while serving their communities. Through the leadership of the regional presidents, Community Development Banking and support of the PNC Foundation, PNC identifies the greatest opportunities to make an impact at the local level. The Foundation announced in January and February 2022 grants totaling over $2.5 million to seven HBCUs in those markets.
The grants were awarded to support entrepreneurial programs at the following schools:
Elizabeth City State University, Elizabeth City, North Carolina
Fayetteville State University, Fayetteville, North Carolina
North Carolina Central University, Durham, North Carolina
Johnson C. Smith University, Charlotte, North Carolina
Winston-Salem State University, Winston-Salem, North Carolina
Delaware State University, Dover, Delaware
Harris-Stowe State University, St. Louis, Missouri
In October 2021, PNC announced a $16.8 million grant to launch the Howard University and PNC National Center for Entrepreneurship in Washington, D.C., with three universities  that will be regional hubs, coordinating  programs, research and community outreach for the nation's network of 101 HBCUs. The universities include:
Clark Atlanta University, Atlanta
Morgan State University, Baltimore
Texas Southern University, Houston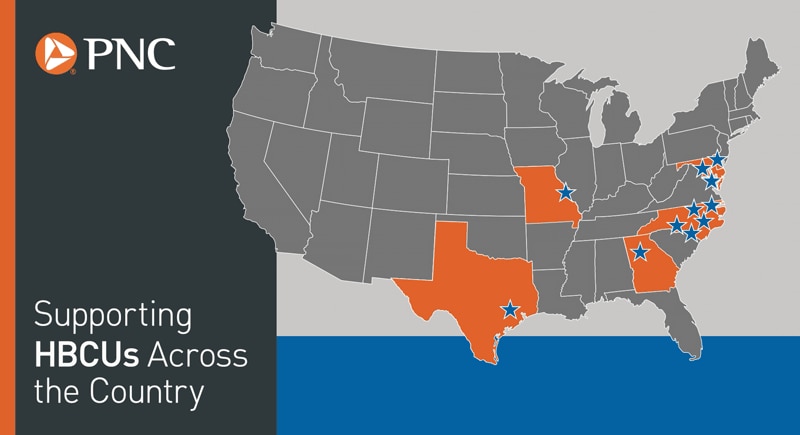 The PNC Foundation awarded over $2.5 million in grants to seven HBCUs in North Carolina, Delaware and Missouri in addition to $16.8 million to establish the Howard University and PNC National Center for Entrepreneurship with three regional hubs that will serve the network of HBCUs across the country.
View More Conversations About Minority-Owned Small Business and Entrepreneurship
Enhancing Entrepreneurial Education and Development
The National Center and its regional HBCU partners will focus on expanding access to entrepreneurship opportunities by engaging students, business owners and communities of color in growing their enterprises and providing support to their local communities throughout the country.
"Many HBCUs are already engaged in activities designed to enhance Black entrepreneurship within the university and in their immediate communities," says Howard University President Wayne A. I. Frederick. "The Howard University and PNC National Center for Entrepreneurship will be an effective champion of interdisciplinary entrepreneurship education and entrepreneurial development within African American communities."
Frederick gives thanks to Anthony Wilbon, dean of the Howard University School of Business, and Barron H. Harvey, dean emeritus of the School of Business, for helping to bring the center to fruition.
"It was truly their vision and leadership that forged this partnership and will enhance entrepreneurial opportunities for aspiring Black business leaders," he adds.
A Broader Commitment to Economic Empowerment
The HBCU grants are all part of PNC's $88 billion Community Benefits Plan, which is inclusive of a commitment of more than $1.5 billion to support the economic empowerment of Black Americans and low- to moderate- income communities.
The Community Benefits Plan will provide at least $88 billion in loans, investments and other financial support to benefit low- and moderate-income people and neighborhoods, as well as people and communities of color over a four-year period.
Delivering on an Important Mission
PNC is realizing its commitment to economic empowerment through its investment in the schools. For example, the grants going to the five institutions in North Carolina established the PNC North Carolina HBCU Initiative, which aims to enrich the future of entrepreneurship and create workforce opportunities within the state. The grants will support  the enhancement of entrepreneurship curricula and offerings that include new programs, capacity building and technology enhancements.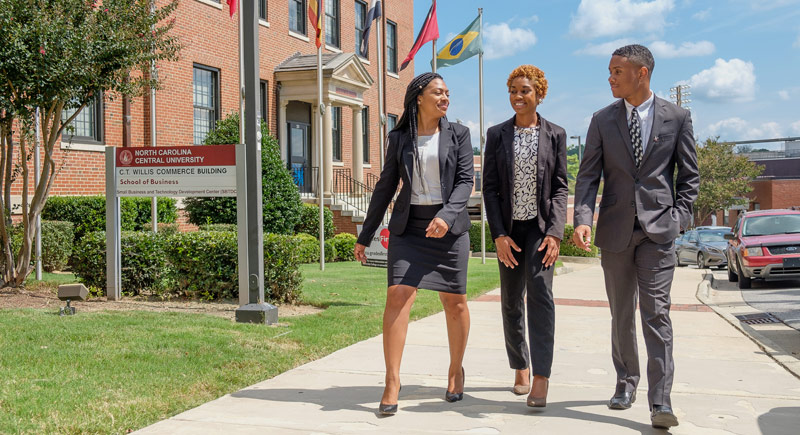 North Carolina Central University is among the five institutions in North Carolina to receive grants from the PNC Foundation to enrich the future of entrepreneurship and create workforce opportunities within the state.

The PNC Foundation's $450,000 grant to Harris-Stowe State University (HSSU) establishes E3 powered by PNC. The initiative will support Black students and small business owners in the greater St. Louis area by offering education and training on business planning, marketing and financial management; pitch training and competitions; minority entrepreneurship-focused events; and financial education for minority high school and college students.  
E3 powered by PNC also addresses a glaring disparity in St. Louis' startup landscape that stems from a lack of access to business resources among Black entrepreneurs. According to the STL 2030 Jobs Plan[4], if Black St. Louisans started and owned businesses at the same rate as white residents, the region would be home to more than 8,000 additional businesses and approximately 66,000 additional jobs.
"HSSU is committed to fostering the growth of emerging entrepreneurs and future business owners from underserved communities, and this initiative will help us deliver on this important mission," says Dr. Stacy Hollins, dean of Anheuser-Busch School of Business at HSSU. "We are grateful that PNC's support allows us to continue building a space where aspiring entrepreneurs and small businesses can flourish."
Read More Related Content