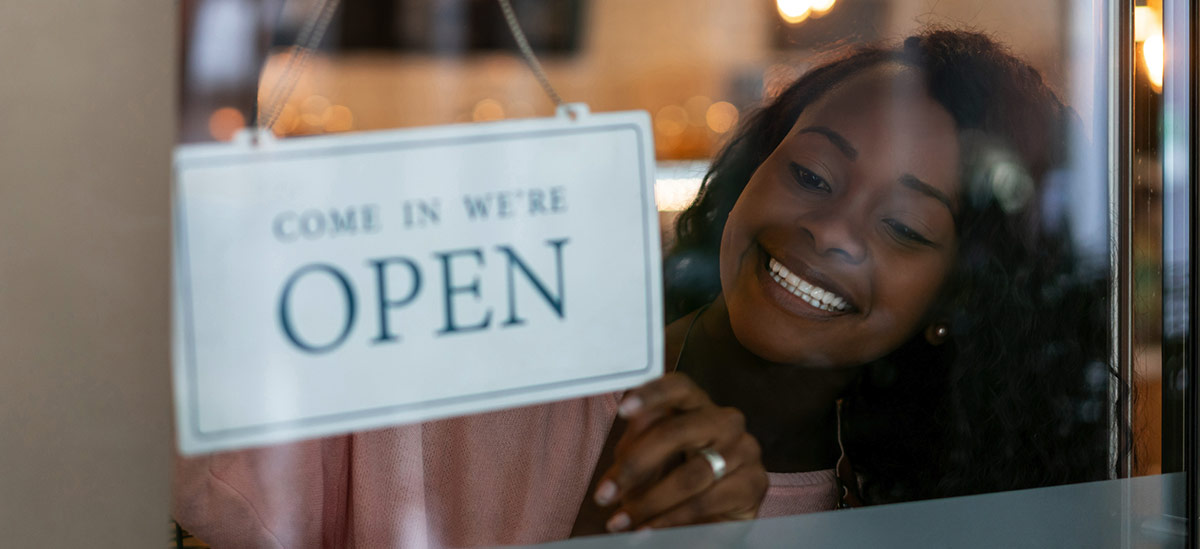 PNC established the Minority Business Development Group in an effort to deliver products, solutions and resources for the fast-growing area of minority-owned small businesses and to promote their effective growth, development and sustainability.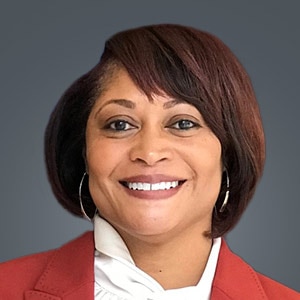 Marshalynn Odneal
Minority businesses account for more than 50% of the 2 million new businesses started in the United States in the past 10 years. Despite that growth, minority-business ownership represents only 18 percent of total U.S. businesses, and the businesses face huge disparities when it comes to access to capital, contracting opportunities and other entrepreneurial development.1
"Small businesses are the fabric of our communities, and it's our privilege to help and support them." says Marshalynn Odneal, PNC's national sales executive for minority business. "Through this work, we hope to become a true partner to minority business owners and arm them with the tools and support they need to be successful."
Watch More Conversations About Minority-Owned Small Business and Entrepreneurship
Deepening Community Relationships
Led by Odneal, the Minority Business Development Group offers business owners the expertise of dedicated bankers, advocacy partners and technology designed to empower, educate and accelerate entrepreneurial success. She and her team of bankers will work in close collaboration with PNC's Community Development Banking team, the Corporate Responsibility Group, as well as the bank's regional presidents across the country.
"By making this investment, we are further reinforcing our local market commitment to small businesses, and in particular ensuring we are doing all that we can to help minority-owned businesses succeed and grow," says Marc McAndrew, head of Small Business at PNC. "Marshalynn has dedicated her career to being an advocate and champion, so I'm excited to see her leadership help the team bring this commitment to life in communities across the country."
Odneal believes helping minority-owned businesses goes beyond reaching out to business owners. She says it will take establishing and deepening relationships and strategic alliances with external organizations that support business development and offer technical support to foster business growth opportunities.
"When I think about the role of the Minority Business Development Officer (MBDO), it's no different than a core business banker. They need to have that credit acumen, but they also need the ability to communicate effectively internally and externally while networking with nonprofit and community leaders," Odneal says. "The MBDO is really someone who loves to operate outside of the four walls of their office. They need to feel the pulse of the communities we serve."
A portion of the bank's $88 billion Community Benefits Plan will support the Minority Business Development Group's work to bolster economic opportunity. PNC plans to originate at least $26.5 billion in loans to small, low- to moderate-income, minority-, women-, and veteran-owned businesses through 2025.
"PNC's Community Benefits Plan will have a direct impact on the work we're able to do in these communities, including our ability to leverage and expand upon alternative lending options through external partners for Black and Brown business owners in low-and moderate-income communities," Odneal says.
Tools to Make a Difference
Under the new group, PNC also launched its Certified Minority Business Advocate program, a voluntary advocacy training program available to all PNC employees interested in providing enhanced support for minority business decision-makers. The new certificate program focuses on helping PNC employees understand the distinct challenges facing diverse businesses.
The certified advocates will serve as PNC ambassadors within their communities and strengthen community engagement through volunteerism, mentorship and technical support. They also will be empowered to educate and guide these business owners toward valuable community resources.
"In a perfect world, there would be no need for the Minority Business Group. But because we're working to solve known disparities among minority-owned firms, we know that we have to be intentional about providing the tools necessary to help these businesses thrive," Odneal says. "It takes me back to our brand purpose, which is to help all move forward financially."