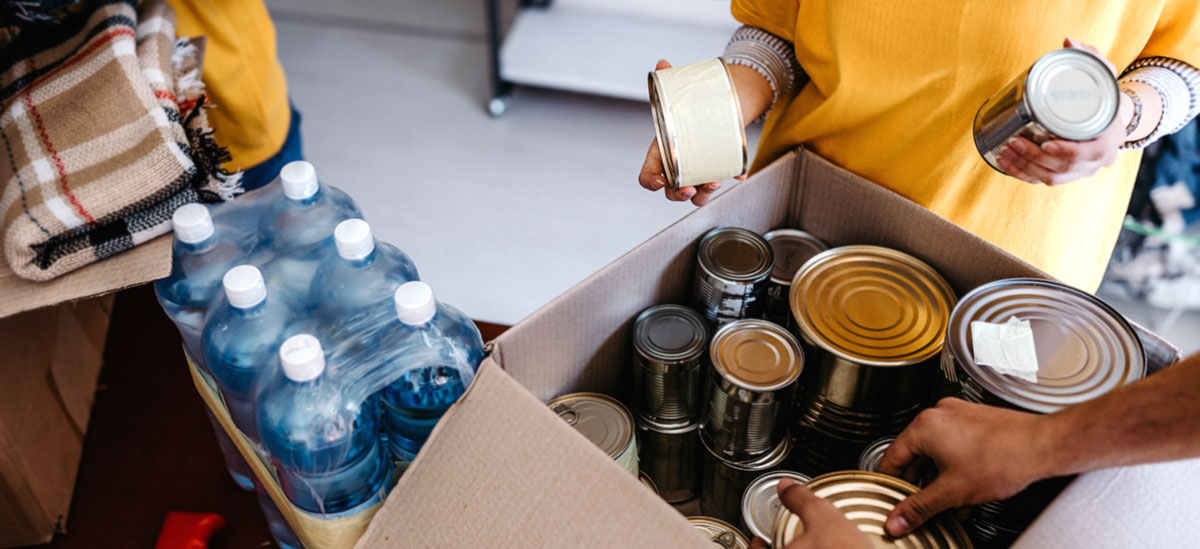 Whether you are preparing for an impending natural disaster or are beginning to recover from one, thinking about protecting yourself against fraud is probably not at the top of your list.
"In the preparation and aftermath of a major natural disaster – the opportunity for fraud exists from multiple angles," said Susan Koski, Director and Head of Security & Enterprise Response with PNC Bank. While fraud can occur in many ways, two of the most common scams related to natural disasters including phishing attacks and counterfeit charities.
Potential Phishing Attacks
Cyber criminals take advantage of consumer vulnerability during natural disasters. They will most likely use recent events, such as tornadoes or hurricanes, as a catalyst to try to trick you.
"Phishing presents the fastest route to the victim's money," said Koski. "Out of several thousand phishing attempts, it only takes a handful of successful bites for a fraudster to turn a profit."
For example, cyber criminals could compose an email message tempting you to click on a link that contains "urgent news about evacuation" or send a text message asking you to provide personal or banking information to donate to relief efforts. PNC offers tips to help you learn how to identify a phishing attempt.
Counterfeit Charities
In addition to phishing scams, fictitious charities pop up during and after natural disasters, soliciting all types of donations such as money, medications, or other goods, including food or power generators. Charity fraud schemes seek donations for organizations that do little or no work—only to benefit the fake charity's creator, not those in need. While charity-related scams can happen at any time, they are especially prevalent after high-profile disasters. "Natural disasters can bring out the best and the worst in people. Those who want to aid in recovery are at risk of being exploited by fraudsters seeking to profit from misfortune, so it's important to take steps to protect yourself," said Koski.
How can you help to protect yourself while donating to provide aid to others? Websites such as GuideStar.org or CharityNavigator.org help donors determine whether their relief funds are going to a legitimate charity. If the organization is not found on one of these websites, it may be a scam.
To help avoid charity fraud, follow these tips:
Beware of door-to-door solicitors. Most charities do not do this. Do not be fooled by imposters wearing official-looking clothes or carrying badges. Instead, make donations directly to the charity's website.
Do not respond to emails, text messages or social media posts asking for donations. It is better to contact the charity directly through its official website or phone number.
Beware of telemarketers. Avoid pushy telemarketers who refuse to answer questions or demand a credit card number. Some telemarketers will keep as much as 90 percent of donations for themselves.
Be wary of giving to crowdfunding sites. While these sites contain many worthy causes, they do not screen users for authenticity. Ensure you are donating to a legitimate source.
Protect your personal information. Do not give out credit card or bank account numbers to an unknown source who contacts you. Do not transmit personal information by email or text message.